---
Published on 23 april 2013 at 8h31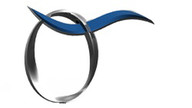 Dedicated to « Owners », O Yachts is specialized in semi custom catamarans.
Shipyard is based in Latvia (between Poland and Finland) with 3000m2 dedicated to infusion (hull, mast, boom, oven, …) with respect to nordic tradition for quality.
Main criteria are :
- Solid as a rock : after infusion, we pass hours to hand laminate all elements together
- Performance : verify facts - we have some of the lightest racer cruiser in the market. Always on podium.
- High Tech : carbon and infusion are standard specs for O Yachts
- Glamour : design is precise and timeless
O Yachts Class 4 catamaran : 14m for pleasure with a fast comfortable catamaran
NEW O Yachts Class 5 catamaran : 17/19m fast catamaran with exceptional living area to feel like home. 3 waves piercing on 2 hulls.
O Yachts Class 6: NEW 2017

O Yachts Class 7 catamaran : 21m for charter with strong performances
Address
O YACHTS 62B Juras Str LV3113 Engure Latvia O YACHTS 62B Juras Str LV3113 Engure Lettonie
Telephone
+33 6 99 40 34 56
---
Multihulls World Partners
Services
Charter companies
Services