Cruising
Cape Agulhas – Simon's Town – Simon's Town - Where two oceans collide
Things to see and do
Simon's Town is full of possibilities and activities. Not so much in the town itself - although very pretty - but the surrounding area is particularly varied. Just look at the fabulous penguin colony near Boulder's Rock. A tip: there is no need to pay to go to Boulder's Rock Beach: there are penguins all along the beaches until the Cape of Good Hope. I also recommend, if you have bikes on board and are in the mood for some hard pedaling, you should go as far as the Cape. The landscapes are breathtaking, as are the climbs! There are also many activities available near Cape Town, which can be reached by train in 30 minutes. If you visit Table Mountain by cable car, hold on to your hats. It's a blast!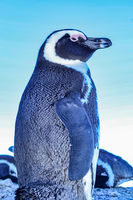 The Cape's adorable penguins. Entire colonies live on the beaches of Simon's Town and around the Cape of Good Hope.
Positions
Once you've passed Cape Agulhas, there are very few anchoring options before rounding the Cape of Good Hope - The only one that I know of is behind the Simon's Town breakwater. Otherwise, there are only small ports or marinas. I remember the Simon's Town marina, at the False Bay Yacht Club. The setting is very pleasant, and the boats are well protected. Once past the Cape of Good Hope, there are a few anchorage possibilities, depending on the wind and the swell. The Waterfront Marina is worth a stopover, at least for one night. Located directly in the docks between the amusement park and luxurious villas, it offers a unique setting, which will even entice crews who do not usually appreciate quayside or pontoon moorings.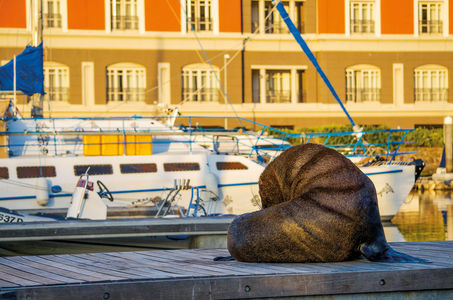 The sea lions have taken up residence on the pontoons in Waterfront marina, and they don't have to pay! Lucky them...
Weather check
This is a rather tricky section: the South African weather... First of all, let's talk about the Agulhas current, that redoubtable conveyor belt that draws its source from the heart of the Indian Ocean and which eventually collides with the South Atlantic currents. It is very powerful: along the coast, it often exceeds 3 knots. It is not particularly threatening when it's moving in your direction. However, even during the best season for sailing in this area, from November through March, many lows can escape from the Atlantic towards the Indian Ocean, with southwest winds often exceeding 40 knots. This dreaded «wind against the current» phenomenon generates huge, steep waves and a raging and swirling sea. There are articles on the walls in all of the South African Yacht Clubs: races, dramas, exploits, and photos of boats stranded on cliffs more than 60 feet (20 meters) high... The weather windows for heading south are therefore rather narrow, as the prevailing easterly wind can change very quickly. Caution is therefore essential in this area.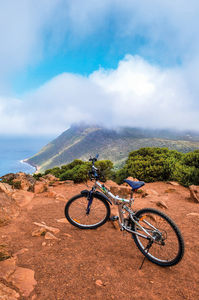 An activity that is often overlooked: cycling to the ...
Become a member
Become a Multihulls World Community Member for free and get exclusive benefits
Become a member
What readers think
Tell us your opinion