---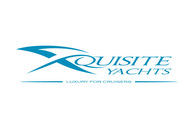 Xquisite Yachts has been established in 2014 with the purpose of launching a new brand of sailing and power catamarans.
Our goal was to create the ultimate luxury yacht for cruisers, where safety and innovative designs blends together, offering unmatched comfort for adventurers who wish to explore our oceans without giving up their comfortable lifestyle.
Models : X5 Sail & X5 Power.
Multihulls World Partners
Postcards
Discover the best of our readers' favorite destinations
Share your postcards
and receive one year's free digital subscription!
share now