---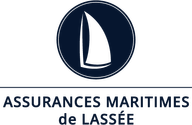 Our brokerage has been specialising in leisure sailing insurance since 1978.
Our presence in two locations (La Rochelle, St Barthelemy) as well as our experience allows us to be at your disposal to study all projects in Europe and the World.
Address
Le Sextant Port des Minimes B.P. 66 17003 LA ROCHELLE Cedex.
Phone
+33 (0)5 46 45 46 45
---
Multihulls World Partners
Postcards
Discover the best of our readers' favorite destinations
Share your postcards
and receive one year's free digital subscription!
share now