---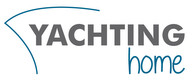 Yachting Home is a brand of the firm Esprit Yachting, based in La Rochelle. Since 20 years, we are specialized in the remote sale of equipment for the boat and especially on the web for 10 years.
The Yachting Home e-boutique distributes all the high-end nautical accessories necessary for life aboard the Marine Business brand. There is a complete selection of unbreakable melamine crockery, adjustable cabin linens, teak furniture and unparalleled luggage accessories. Each product is designed to make life in the boat a practical, comfortable and refined experience.
Address
Yachting Home Rue Fernand Hervé - BP 33042 17031 La Rochelle Cedex 1
Phone
+33 (0)5 46 52 04 25
---
Multihulls World Partners
Postcards
Discover the best of our readers' favorite destinations
Share your postcards
and receive one year's free digital subscription!
share now