---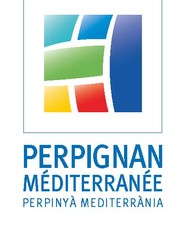 POLE NAUTIQUE DE CANET-EN-ROUSSILLON

Yachting professionals, SET UP YOUR BUSINESS ON THE MEDITERRANEAN COAST!
Boost your business and take advantage of high-quality infrastructure!
Reserve your plot at the Canet-en-Roussillon Nautical Cluster today!
WHY CHOOSE THE NAUTICAL CLUSTER?
• Sale of freehold property on fully prepared plots;
• Two "Boat Lift" type 50T and 200T elevators with 12m useful width and a 2ha careening area,
• Personalised services: personalised guidance and consulting, finance and networking,
• Every type of nautical industry is represented here: showrooms,construction, maintenance and repair,
• Qualified labour trained on site at the Rosa Luxembourg Marine Vocational College,
• A modern and secure yacht harbour /(1400 mooring posts over 25 hectares) with a constant 3.5m draught,guaranteeing full access to the Mediterranean. Video protection, fuelling station with duty-free fuel, cleaning stations, Wi-Fi, etc.
Plots available: +33 (4) 68 08 60 80
economie@perpignan-mediterranee.org
Handling: +33 (4) 68 86 72 73
grutages@sillages.fr
Address
11 BLVD SAINT ASSISCLE BP20641 66000 PERPIGNAN FRANCE
Phone
33 (0)4 68 08 60 80
---
Multihulls World Partners
Postcards
Discover the best of our readers' favorite destinations
Share your postcards
and receive one year's free digital subscription!
share now