Cruising
Yvan Around The World: He's Done It!
And yet, 20 months after setting off, Yvan Bourgnon has succeeded in completing the impossible: going around the world in a sports catamaran, via Panama and Suez. To be able to sail the 55,000 km or so on a non-habitable boat involved: 20 stopovers; the crossing of 3 oceans and 13 seas; one destroyed boat following a running aground; 2 capsizes and 2 falls into the sea; 7 storms; 420 freeze-dried meals and 30 tubes of sun cream...Yvan's average overall speed was 5.67 knots and his longest single crossing was 3,326 nautical miles between the Galapagos and the Marquesas Islands.

But the most amazing thing is the thought of sailing around the world on a 6 meter long craft which offers no shelter, and never being able to relax, and to take on the oceans as though it was the most natural thing in the world. Say what you like but it's one hell of an achievement.

All we can do is express awe at your feat, and salute the sailor-adventurer who can do just about anything.
Bravo Yvan…



Find out more about Yvan Bourgnon's exploits at:
Ledefidyvanbourgnon.com

We encourage you to go to Yvan's Facebook page to read the wonderful tribute he pays to his brother Laurent, who went missing the day after he arrived.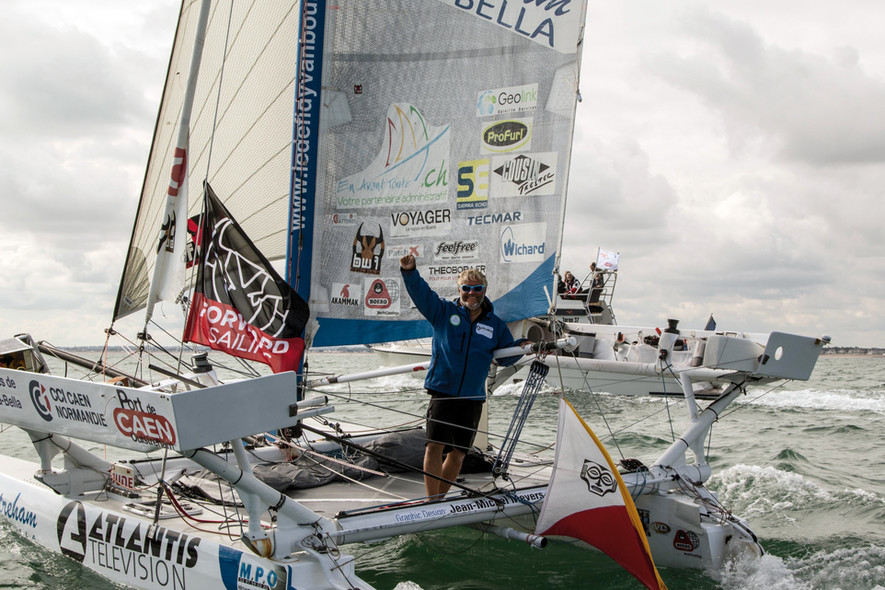 What readers think
Tell us your opinion