Cruising
Lady Musgrave Island
Barrier Reef. An island which is easily and quickly accessible from the coast, inevitably attracting a certain number of tourists.
The entry appeared to us to be very narrow on the charts, and the port/starboard buoys very close together…
Two sailing boats seemed to be hesitating at the entrance, we watched them circling close to the pass, and this wasn't too reassuring. In fact as we approached, we saw clearly that it wasn't very enticing. Just fifteen meters (50 feet) separated the two 3 – 4 meter (10-12 foot) high coral cliffs.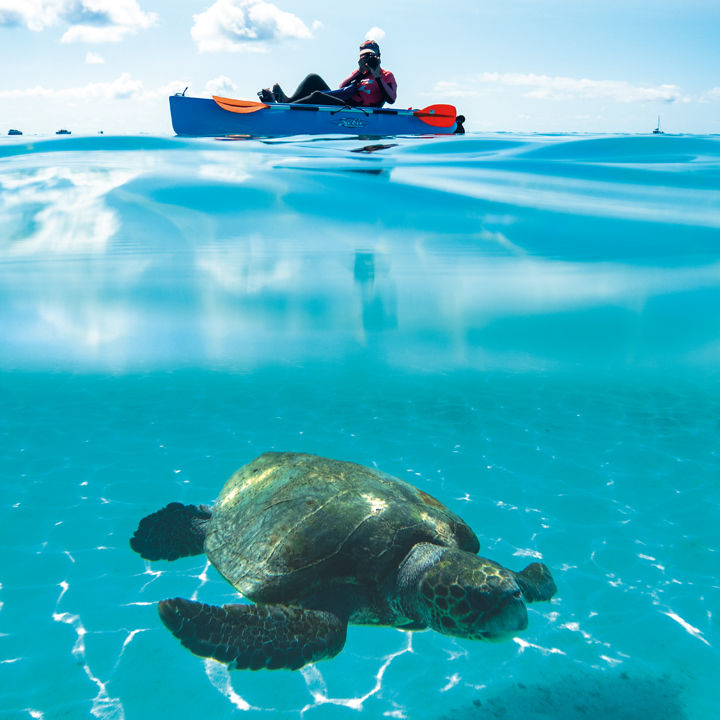 We entered without hanging around, increasing the engine revs a little so the current couldn't drag us into the surroundings. Here a wrong maneuver would be hard to correct…
Once we had crossed this frightening trench, we noticed some moving shells on the surface. It wasn't easy to make out the unidentified floating objects, but as we came closer, two mating turtles appeared in the camera's viewfinder. It turned out that the atoll was full of them, hundreds of turtles in their reproduction period in crystal clear water.
We had arrived completely blindly, without getting any information about the place, and were pleasantly surprised by the anchorage, which is just…superb!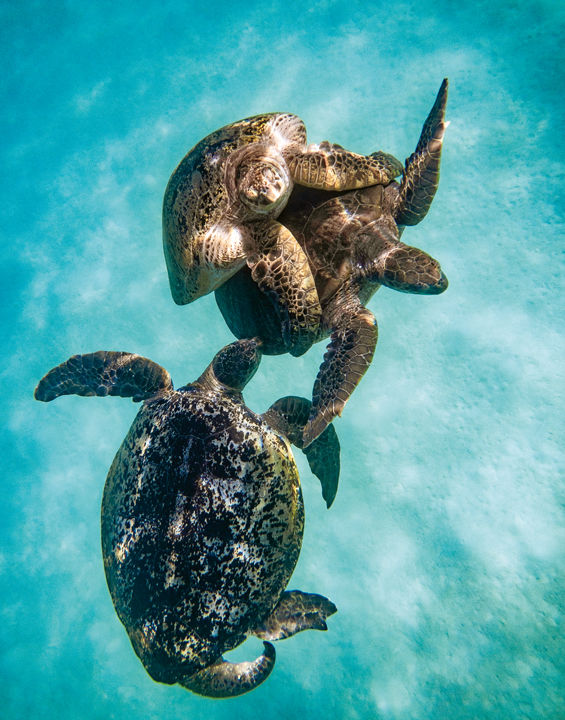 Weather check:
Along the east coast of Australia, the prevailing winds come mainly from the south-east. Sailing up the coast, it is very easy to hop from atoll to atoll. However, you must beware of sudden changes in the weather; the wind can turn quickly, but this never lasts for very long.
The atoll is on the limit of the hurricane zone, and is also very exposed to the wind. It is preferable to choose calm weather to drop anchor in this little paradise.
Anchorage/Position:
23º54.145'S / 152.24.410'E
The interior of the atoll is mainly made up of sand, and the holding is quite good. You are free to anchor where you want, as it is more or less possible almost everywhere. Be careful however, there are a few coral heads just below the surface; it is preferable to arrive in the middle of the day to be able to see them clearly.
To see – to do:
There is no lack of activities around Lady Musgrave. ...
Become a member
Become a Multihulls World Community Member for free and get exclusive benefits
Become a member
What readers think
Tell us your opinion