---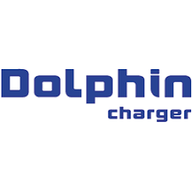 Since their launch in 1995, Dolphin Battery Chargers have consistently proven themselves market leaders. Dolphin 1 - 1995 to 2001 - was technologically advanced for its time. When Dolphin 2 was launched - 2001 to 2009 - an emphasis was placed on the design of the product. Dolphin Premium & Pro - since 2010 - are products without compromise. They are efficient, robust and cost conscious. From 1995 - 2008, Dolphin Battery Chargers were manufactured by PowerFirst.
In 2008, PowerFirst was bought by MDP, specialists in research, development and manufacture of electronic products. MDP is based in Annecy in eastern France; part of the production process is subcontracted to cost efficient countries thus ensuring that Dolphin Battery Chargers will remain price competitive as well as technologically advanced in the years to come.
Address
144 Route des Vernes 74370 Pringy France
Phone
00 33 (0) 450 272 030
---
Multihulls World Partners
Postcards
Discover the best of our readers' favorite destinations
Share your postcards
and receive one year's free digital subscription!
share now