---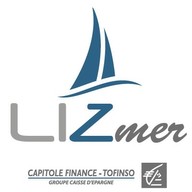 LIZMER: LEASING OR RENT-TO-OWN (RTO)
We can offer you a tailored financing solution for your pleasure craft project: LIZmer boat leasing. This method of financing enables you to benefit from a 50% VAT reduction on your instalments under certain conditions, with your catamaran remaining out of the tax base subject to the solidarity tax on wealth (ISF).
Address
2839 AVENUE LA LAURAGAISE BP 28 208 31682 LABEGE CEDEX FRANCE
Phone
+33 (0)7 86 25 22 86
---
Multihulls World Partners
Postcards
Discover the best of our readers' favorite destinations
Share your postcards
and receive one year's free digital subscription!
share now