---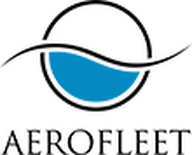 Implanted in the area of Liege (Belgium), AEROFLEET is a familial enterprise with technological calling.


Born from the construction of a Catamaran of 28 feet, AEROFLEET was directed itself since its setting - up towards composite materials and thermolaquering.

AEROFLEET manufactures products for the yachting industry, such as:
- AERO-BOME: allows the boom to be slowed during the gybe. For maximum safety.
- AERO-TENSE: to measure the traction force in the shrouds





Address
AEROFLEET s.a. BELGIQUE Chaussée de Wégimont, 25 A, B-4630 Soumagne (Liège, Belgique) ou AEROFLEET s.a.s FRANCE Route de Bon Secours, 135 08600 Givet (France)
---
Multihulls World Partners
Postcards
Discover the best of our readers' favorite destinations
Share your postcards
and receive one year's free digital subscription!
share now