---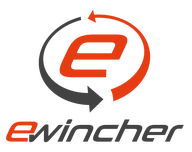 The electric winch handle designed for you and your enjoyment.
Perfect for your sailing maneuvers aborad your catamaran!

Three  modes  of  operation
-  Assisted  mode,  ewincher  does  the  work  for  you   
-  Manual  mode,  to  make  adjustments
-  Both  at  once  to  reach  exceptional  hauling  speeds

With  Ewincher,  you  can  hoist,  sheet,  adjust  sails  or  haul  a  crew   member  up  the  mast  regardless  of  your  physical  condition,  your  age,   or  your  strength,  without  changing  anything  about  the  way  you  sail.

Ewincher  was  designed  with  your  enjoyment  in  mind

It's   lightweight,   locks   into   the   winch,   waterproof   and   has   an ergonomic  design:  all  the  controls  are  at  your  fingertips.   With  its  standard  size,  it  adapts  to  all  deck  layouts.  Ewincher  can   truly  be  used  right  out  of  the  box.  
A next-generation  handle.
Thanks  to  its  battery  and  high-performance  motor,  you  can  head  out   all  day  without  a  problem. It's  also  a  connected  object:  you  can  track  your  usage  in  real  time   on  your  smartphone  and  even  adapt  the  handle's  power  to  the  user.
Address
CHRYSADEV 457 CHEMIN DE LA BERGERIE 83230 BORMES LES MIMOSAS - FRANCE
Phone
+33 (0)6 67 80 60 90
---