---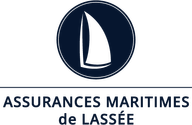 Broker specializing in yacht insurance since 1978 - Leader of long distance cruising insurance.

We are based in La Rochelle (France) and St Barthélémy (FWI). This exhibition of both sides of the Atlantic has increased our capabilities, our network and our skills.

Our navigation expertise as well as our technical competence allow us today to have delegations of management with each of our partners, selected amongst the most reputable, serious and competent in the market. This means that when a 'classic' claim occurs, we take care of the management and follow-up of your case so that you can benefit from a maximum responsiveness.
We find the best solution that meets your needs and defend your interests after the subscription of the contract.

On-line quote: https://www.delassee.com/devis 
Address
Port des Minimes 5 rue de la Trinquette 17000 LA ROCHELLE
Phone
+33 (0)5 46 45 46 45
---