---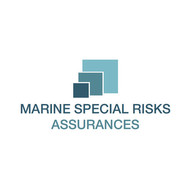 We provide a Specialised service in the risk assessment and placement of Marine Special Risks that do not receive an appropriate answer from the Standard Insurance Market
Our key asset: 35 years of experience in the Nautical and Marine Insurance industry.
From individual owners, to the Marine professionals(Charter Companies, Commercial /Tourist use , Passengers vessels, Fishing vessels, Commercial Vessels, Shipyards…) , to Investors or Financing Companies, through Distribution intermediaries (  Brokers, boat dealers), Yacht Management or Charter (Charter Fleets owned or managed ) we provide the Insurance solutions that meet your needs, over the main Navigation areas and ocean routes (Atlantic, Pacific, Indian…).
We provide also a service of  Claim and Mediation assistance in case of dispute with your Insurance Broker or Insurer together with an contract replacement service and Intermediation Costs optimisation service.
Address
253 BOULEVARD DE LEEDS
---