---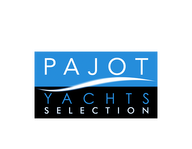 Specialized in sales of catamarans, sail and motor-yachts over 20m
Specialized in the sale of catamarans, sailing yachts and classic or modern motor yachts higher than 20m, we select with the most care yachts proposed in the sale, as central agent or directly with the owners. Our team constituted of technical, financial and legal domain specialists, aims to be dynamic, available and on the constant listening of your desires to avoid you the multiple traps during the sales or the acquisition of your boat. Constantin Capsis Marc Pajot's partner, detains more than 20 years of experiences in particular in big shipyard like Falcon and San Lorenzo. He completes admirably Marc Pajot with his encyclopedic and technical knowledge on motors yachts. PAJOT YACHTS SELECTION others services Strong of the experience in international yachting of Marc Pajot and Constantin Capsis we also develop others services of management and accompaniment of your projects.
Address
SAS Pajot Yachts Selection 22 rue du Cépoun San Martin 83990 Saint-Tropez France
Telephone
+33 620 668 003
---
Multihulls World Partners
Postcards
Discover the best of our members' favorite destinations
Share your postcards
and receive one year's free digital subscription!
share now