---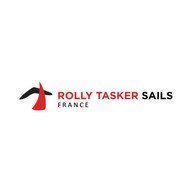 Nous nous adressons à tous les plaisanciers qui pensent que le moteur de leur bateau mérite la qualité, et surtout la durabilité de la performance. Par ailleurs,  le mode de distribution retenu nous permet de proposer des grands voiles, des génois, des spis et des gennakers à des prix qui nous semblent justes, sans sacrifier le service. Rolly Tasker Sails s'était retiré du marché français à la fin des années 80.  L'un des plus grand fabricant mondial de voile revient donc sous une forme plus actuelle, afin de s'adapter au marché actuel, pour proposer des voiles dont tout le prix est dans la voile. 
Telephone
+33 2 98 19 77 52
---
Multihulls World Partners
Postcards
Discover the best of our members' favorite destinations
Share your postcards
and receive one year's free digital subscription!
share now