Technical
Test - Lagoon Furling Boom: A new furling boom system for the Lagoon 46 and 51
Check out our exclusive video: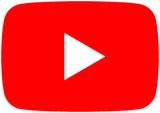 Just look at multihulls sailing all over the world - especially on longer passages: many of them leave their mainsail stowed on the boom. In the event of a squall or big gusts, it's not always so easy to reduce sail quickly and calmly. That's why the idea of a furling mainsail is so attractive. But until now, two systems have coexisted on the market, both of which Lagoon has found less than satisfactory: an in-mast furling system increases weight aloft and prohibits the use of conventional horizontal battens, while standard in-boom furling system uses a mandrel built into a housing – making it ultimately very heavy and even dangerous in the event of an impromptu gybe, and the crew can't see what's going on during hoisting and lowering maneuvers.
The Lagoon Furling Boom, designed as an option for the Lagoon 46 and 51, favors the boom rather than the mast for furling, and dispenses with the need for a special housing. The sail therefore remains visible, like the good old roller booms of the 1960s... except that the system has progressed with a structure attached to the mast that offers a constant radius. The aim is to distribute the load from the battens onto the bolt rope, thus significantly increasing the life of the mainsail. The Lagoon Furling Boom is kept level by having a topping lift stop and includes a horizontal feeder adjustment (luff guide prefeeder), ensuring a more favorable angle of attack at the luff.
During our tests at La Rochelle, the system proved functional provided four instructions were followed:
- Fully release the mainsheet
- Set the topping lift to the stop
- Hold the catamaran head to wind
- Maintain good tension on the luff during hoisting and lowering
The electric winch takes 4 minutes to hoist the sail (only slow speed is used for safety). Only one point remains to be optimized: the feeder, left free laterally, runs the risk of pivoting and obstructing the passage of the first batten. A stop to limit the angle to 30° angle should solve the problem.
The Lagoon Furling Boom is clearly an item of equipment that will encourage sailors to use their mainsail more often, but let's not dream: it's still impossible to reduce the sail area downwind without turning into the wind. This product is primarily designed for family and/or short-handed crews. An e-Watch option alerts the user, when using one of the winches, if the topping lift is not at the stop or if the mainsheet is not sufficiently eased.
Price: €37,000 ex-tax, including the sail, for the Lagoon 46; €46,000 ex-tax, sail included, for the Lagoon 51.
What readers think
Post a comment