Situated less than an hour by plane from Florida, The Bahamas are easily accessed, and offer an exceptional playground for those who like to spend their vacation on the water. 700 islands spread over 260,000km². What could be better?
Log Book
The Abacos are a group of islands and islets which stretch out over around 210 km of turquoise sea… The first colonizers came from New England in 1783, and thanks to fishing, quickly prospered. Today, the calm, naturally protected waters of the Abacos are the main attraction. You will most probably arrive through Marsh Harbour, which has not only an airport, but also the islands' only "traffic lights". This is the departure point for the charter companies in the Bahamas. It is worth noting that the area is protected by one of the largest coral reefs in the world, which will only contribute to your unforgettable vacation. Whether you are looking for secluded anchorages or American-standard marinas to stock up on supplies, everything is possible in this zone which covers more than 200 islands! Wander up the steps of the red and white striped Hope Town lighthouse, still manually operated and powered by kerosene. The brightly-colored houses of Green Turtle Cay have an air of belonging to another century. And at Man-O-War Cay, the boat builders still stick to the techniques passed down by their ancestors. Next, head for Treasure Cay, one of the most beautiful beaches in the Bahamas. Keen divers can explore a veritable underwater garden in the Pelican Cay National Park… The name Bahamas comes from the Spanish "Baja Mar" which means shallow waters… If the Spanish didn't find much to interest them in the Bahamas, they soon became the bolt hole for privateers and pirates such as Black Beard. You're free to go looking for his treasure (or that of his fellow pirates) which is surely buried on some deserted island…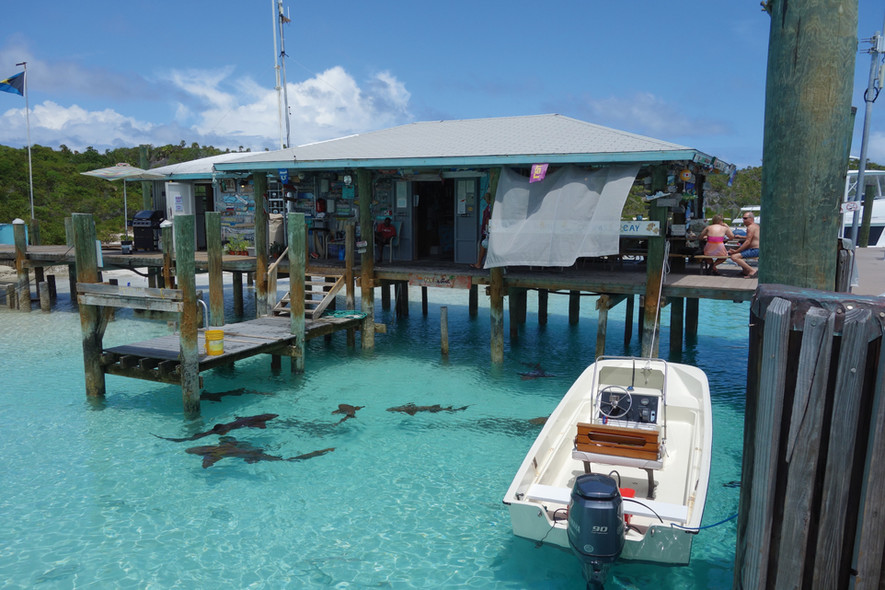 The Bahamas: Practical Info
Formalities: Current, valid passport (valid for six months beyond return date), and a return ticket or a ticket for another destination. The Bahamas are very accessible. From the States (via Florida) with connections to most of the major islands. From Europe, there are direct flights to Nassau or Miami. Be aware that if you are transiting through the USA and your country benefits from a visa exemption, you will still need to request via internet an electronic travel authorization, known as an ETSA.
Weather: Hurricane season: June through November. Usually there is little risk during June and July. Tourist Season: All year round. Summer is hotter and more humid. In winter the sea can get a little fresh…
Temperatures: With the Gulf Stream on the west and the Trade Winds to the South East, the conditions are very pleasant. On average, air temperatures range between 25 and 32°C and water temperatures are between 24°C and 30°C. 
Sailing Conditions The Winds: From December through February, the prevailing winds blow from the north east at around 15-20 knots. From June, they come from the south east and blow at 10-15 knots. Navigational Buoys: IALA Region "B": (red right returning) 
Currency: The Bahamian dollar has the same exchange rate as the US dollar. Both currencies are used and accepted and credit cards are widely accepted. 
Charter companies present: Dream Yacht Charter, Florida Yacht Charter, Maine Cat Charter, Oceans Evasion, Sunsail, The Moorings…
Typical Itinerary
There is no shortage of anchorages… Here's a standard itinerary suggested by The Moorings, leaving from Marsh Harbour.
Day 1
Marsh Harbour to Man-O-War Cay.
4 miles to get you into the swing of things… You'll hardly be out of the harbor, and you'll discover your first reefs and a community of around 200 souls. For many years, Man-O-War Cay was an important naval construction base. A wonderful first anchorage.
Day 2
Great Guana Cay
Only 8 miles separate Great Guana Cay from Man-O-war Cay. You should set off early to allow time to visit Fowl Cay Marine Park. Here you can get your masks and snorkels on and take advantage of the great diversity of the Bahamian waters. Carry on to Baker's Bay, a creek lined with trees at the northern point of Great Guana Cay. To the west of your anchorage, admire the exceptional panorama with the sun setting over the Abaco Sea. This anchorage is lined with restaurants
Day 3
Green Turtle Cay
Great Guana Cay to Green Turtle Cay: 12 Miles. We make the most of this short sail to head out into the Atlantic, leaving Whale Cay to starboard, before coming back into more sheltered waters to the west as we avoid the sand banks, before turning northwest and heading to the anchorage of green Turtle Cay. After the relative seclusion of the first two nights, you can choose whether you would like to spend the night in a marina, or to drop anchor in New Plymouth, where you can visit the museum, its sculpture-filled gardens, and try out the restaurants.
Day 4
Treasure Cay
Green Turtle Cay to Treasure Cay: 24 miles. Get going early in the morning and head north, taking time out to swim or go diving, or simply to just explore the beaches and the walking tracks of Manjack Cay, after about 5 miles. This is a really charming spot. The easiest anchorage to access is between Manjack Bluff and Crab Cay. Then head south towards Treasure Cay, well known for its tourism infrastructure, and its white sandy beach, famed the world over thanks to its crescent shape which stretches for nearly 5km.
Day 5
Hope Town
Today, an 18 mile sail awaits you. Head south east towards Point Set Rock, with a fair wind and you'll have no problems. When you get to the rocks, you leave Man-O-War Cay to port and you will come upon Elbow Cay, home to Hope Town and its famous lighthouse. A visit to the well stocked, pedestrianized town is a must, as is a dive with flippers, mask and snorkel on the reef on the Atlantic side at Elbow Cay.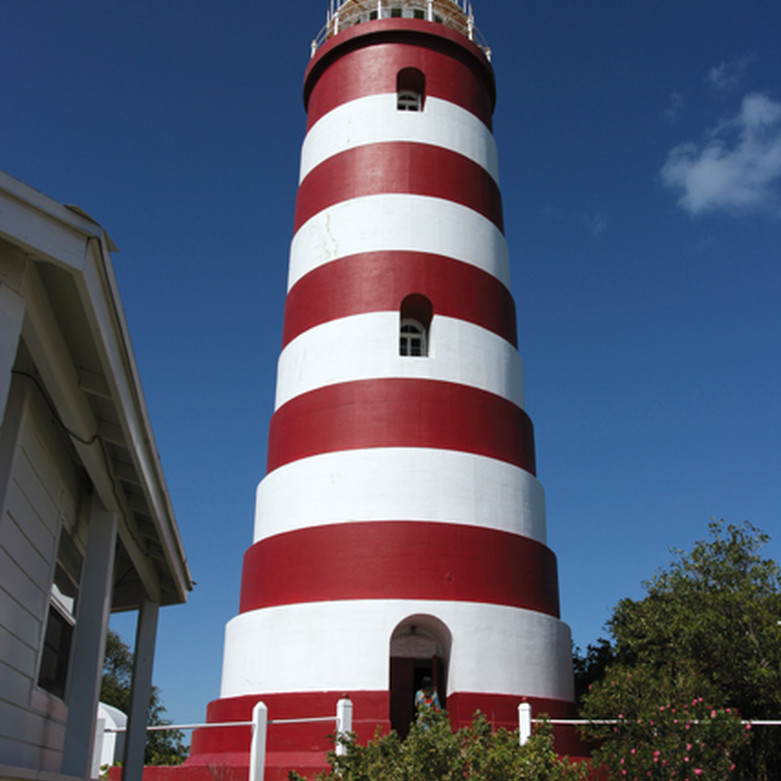 Day 6
Little Harbour
A 20 mile sail will offer you the chance to stop at Pelican Cays Land and Sea Park where you can take a memorable dive. There are more than 150 species of birds, sea creatures and plants living here. Further south on Great Abaco, you will find the Little Harbour anchorage, where you can visit the Johnston Studios and Art Foundry. Relax on board while watching the turtles and the porpoises which swim alongside your boat, then take your dinghy and go for dinner at Pete's Pub, an open air bar with an art gallery.
Day 7
Elbow Cay
For your last full day of sailing, head north for 15 miles, discovering Lubbers Quarters Cay, Tahiti Beach (with its giant starfish) and White Sound. The next morning, there's just a 10 mile sail to take on before handing back your boat…
What readers think
Post a comment