Wonder of wonders for those lucky enough to cruise there, Malaysia offers everything you could wish for: the marvelous light that only Asia can offer, fantastic anchorages around the very many islands which surround the destination, and unique encounters with a charming population. The best!
Logbook
There are more than 90 large and small islands around the main island of Langkawi, off the north-west coast of Malaysia. This is a natural paradise which is unique in South-East Asia, with a geological history going back more than 500 million years. UNESCO was right to declare Langkawi a 'Geopark', in 2007. Here you will discover numerous islands with very impressive, unique scenery. From mangrove to sumptuous beaches bathed by emerald green waters which are warm all the year round. Nature here is incredible, especially the birds. Just throw a piece of bread in the air, and a sea eagle will swoop down on it. Impressive! The ideal is to go cruising in Langkawi between November and April, when the generally north-easterly winds (between 5 and 20 knots) are more favorable. A feast for your eyes! You can enjoy the little anchorages in wonderful creeks, bordered with immaculate white sand, and swim amongst a multitude of multicolored fish... The distances between the anchorages are very short, making it easy to discover new islands, both large and small. In these conditions, you can't fail to find the island you have always dreamt about, with your cat anchored in translucent waters. Finally, note that Langkawi is also a well-known stopover for duty-free shopping, and crafts which are of high quality and not expensive. In short, a destination which will definitely appeal to the whole family... From May onwards (and until October), you should cruise on the south-east coast, from the base at Tioman. This side of Malaysia is just as sublime, and certain scenery is reminiscent of the Seychelles.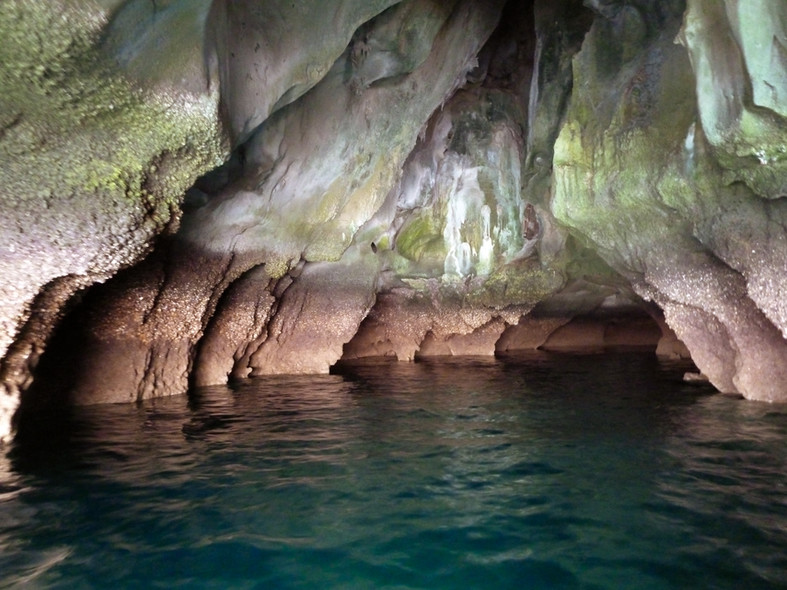 Practical Malaysia
Getting there: Langkawi is situated off the north-west coast of Malaysia. Tioman is on the south-east coast. To get to Langkawi international airport, you have to stop over in Kuala Lumpur or Singapore. Malaysia Airlines or Airasia flight. Tioman airport is also accessible from Kuala Lumpur or Singapore.
When: Malaysia is a sailor's paradise, with a warm (and wet) climate all the year round with two distinct periods: - The north-easterly monsoon (winter monsoon): this dominates from November to February, and brings rain to the peninsula's east coast and the coastal regions of Sabah and Sarawak. It also waters the center and the west coast, but to a much lesser extent. - The south-westerly monsoon (summer monsoon): this dominates from August to November and sweeps over the west coast, but with rain which is less abundant than that of the winter monsoon on the east coast. The water is warm all the year round, between 26 and 29°C.
Official language: Malay, but English is spoken everywhere.
Currency: the Ringgit. 1 euro = 4.13 Ringgit. 1US$ = 3.24 Ringgit.
Note: A visa is not required for a stay of less than three months, but your passport must be valid six months after your return. Malaysia is a country which is quite safe from a health point of view. Beware of sunburn, of course, as well as the mosquitoes, which are particularly voracious. No problems with malaria, which is limited to a few remote areas inland.
The catamaran charter companies: Dream Yacht charter – Oceans Evasion – Blue Water Star Sailing - Vents de mer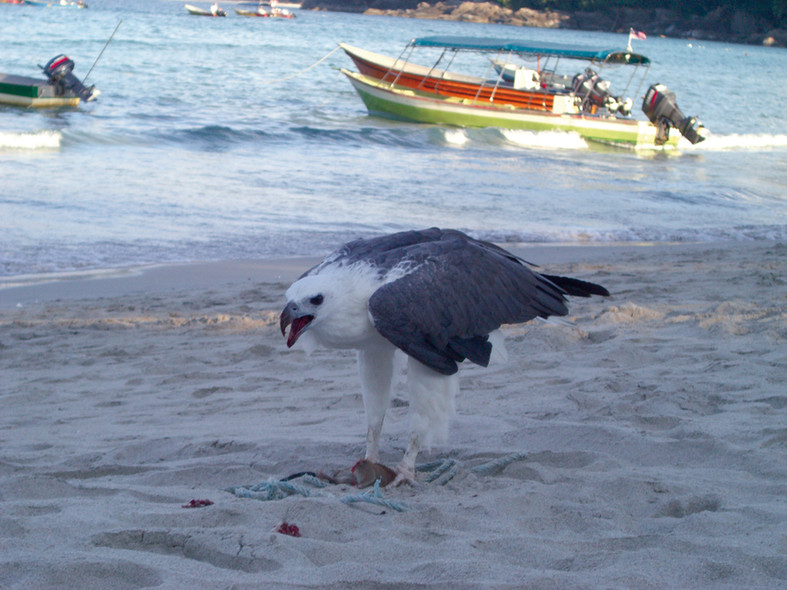 Typical itinerary
Itinerary for 12 days at Langkawi (offered by DreamYacht Charter)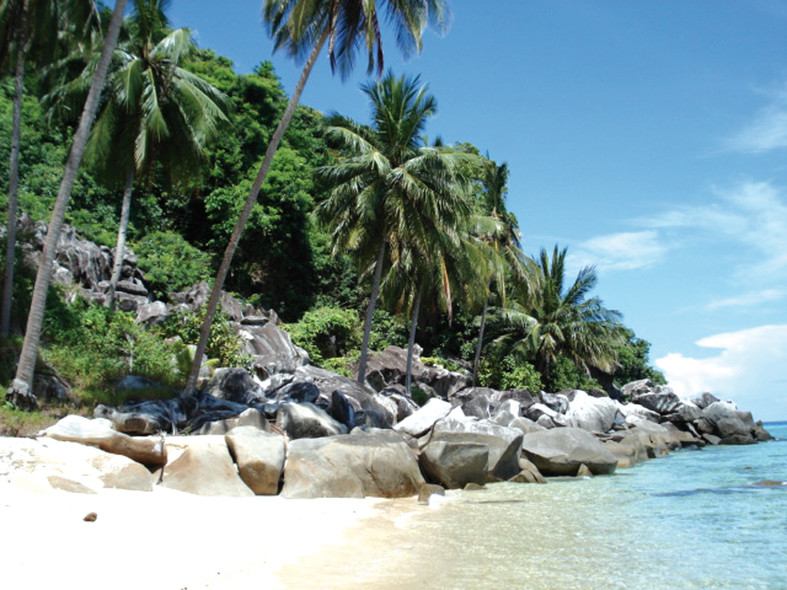 Day 1
Base
Welcome at the base; settling in aboard and briefing.
Day 2
Cruise to the island of Pulau Tepur / Pantai Cenang – 7 miles
Anchorage off Monkey Beach, a very beautiful fine white sand beach. Late in the afternoon, you will be able to see the monkeys which come down from the surrounding hills. Along the beach at Pantai Cenang, the most popular beach in Langkawi, you will find numerous restaurants, but also places to go shopping and buy provisions, as well as the aquarium, not to be missed.
Day 3
Pantai Cenang, or the Ile de Rebak marina – 2 miles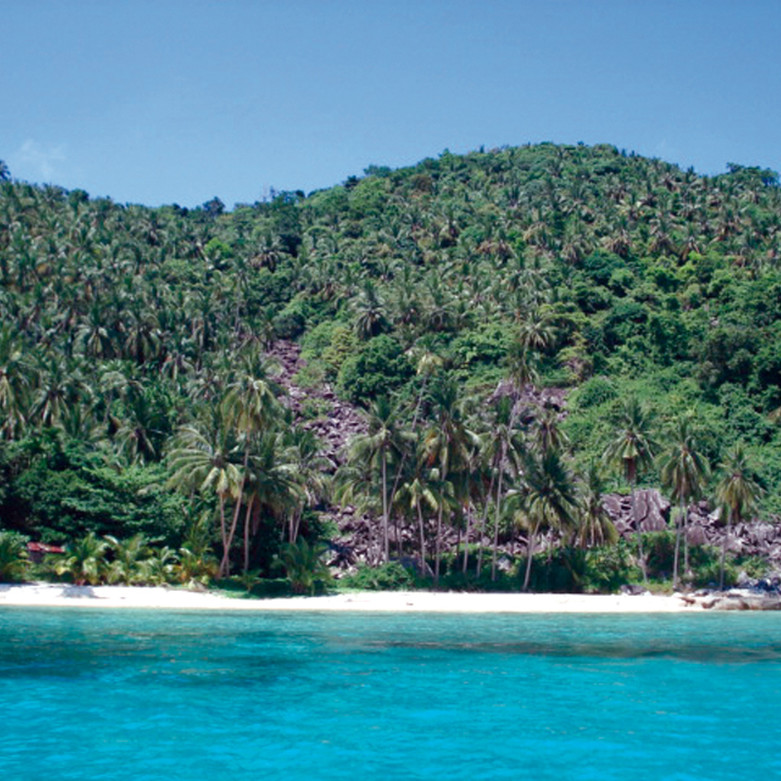 Day 4
Cenang / Pulau Gabang Darat – 16 miles
Cruising and anchorage in the channel- like a circus surrounded by cliffs and mangroves.
Day 5
Pulau Gabang Darat / Pulau Dayang Bunting – 1 mile
Landing on the island to visit the lake of the 'pregnant princess', Langkawi's biggest fresh water lake, in an exceptional natural environment marked by mysterious legends. Possible swim and electric pedalo trip, after a pleasant walk in a forest classified as a nature reserve.
Day 6
Pulau Payar – 20 miles
Cruise to the island of Pulau Payar, a heavenly marine reserve, for free diving with fins, mask and snorkel in the Coral Garden, a fairyland of coral and multicolored fish which will eat out of your hand. Superb white sand beach for sunbathing.
Day 7 et 8
Pulau Payar / Kuah Town – 20 miles
Cruise to anchor off the capital of Langkawi. Possibility of duty-free shopping in the town's numerous shopping centers. You can fill up with water in Kuah marina.
Day 9 et 10
Kuah Town / Kilim nature reserve – 15 miles
You enter another world which is millions of years old. 100 km² of limestone cliffs emerge above the lush green mangrove. Possibility of dining in the middle of the mangrove, at the 'fish farm'. Ultra-fresh seafood.
Day 11
Kilim / Tanjung Rhu Beach / Datai – 16 miles
Cruise to Tanjung Rhu Beach, on Langkawi's north headland. Very beautiful beaches bordered with Casuarina. Beautiful cruise with a superb view of the surrounding islands and Thailand. Anchorage in the evening in front of the Datai hotel, frequented by the jet set. Swimming.
Another solution: you can cruise one-way as far as Phuket. 120 miles, which will allow you to visit a collection of exceptional islands, and finish in the fabulous Phang Na bay. A dream!
What readers think
Post a comment