To discover Thailand by boat is an opportunity not to be missed: the colors of the water from green to sky blue are amazing, the anchorages are wild and limitless and the welcome afforded by the Thais is still as wonderful as ever. It's a destination to savor!
Log Book
Phuket is Thailand's largest island, and also the best known destination in a country known for its exceptional countryside and the warm welcome that the inhabitants reserve for tourists. The sailing area around Phuket really is wonderful. Underwater zones are sumptuous, and there are many islands and anchorages which are almost always deserted: in short it's a paradise for cruising sailors. The white sand beaches, fringed with luxuriant vegetation, are lapped by waters which can be turquoise or emerald. A cruise departing from Phuket is an opportunity to sail around one of the natural wonders of the world: the famous Phang-Nga Bay, surrounded by the incredible sugarloaf-shaped rock formations. It's an experience that will linger with you for a long time... After that, you can head for an anchorage in the Phi-Phi islands, less than thirty miles away. And then what about Mu Koh Similan National Park, a group of islands which became a national park in 1982 and which offers one of the best diving locations in the world? Thailand is something else as a destination: opposite every anchorage (where you'll usually be on your own), you'll find a small restaurant where the quality of the welcome will only be matched by the quality of the food. After spending a week or two sailing around Phuket's islands (there are 130 of them in total), you will wish for just one thing: to return again and again, and to become one of the voluntary ambassadors for a destination which is also known as the Smiling Country!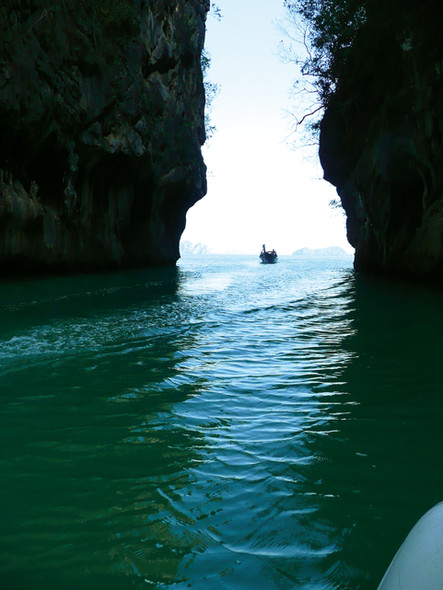 Suggested Itinerary
When sailing in Thailand, you have a choice between the Gulf of Thailand or the Phuket region. Here's an example of an itinerary that you can follow, setting out from Phuket, which is very accessible thanks to its international airport.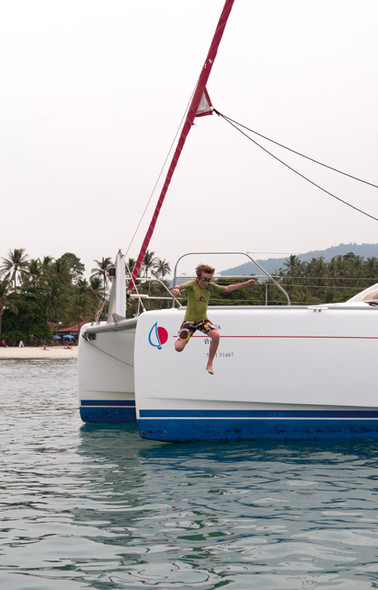 Thaïland: Practical Information
Formalities: Current, valid passport. No visa required if your stay is less than 30 days. 
Weather: The north east monsoon affects Thailand from November through April. In the south there is much less rain. The rain can be violent but in short bursts. There is always the chance of squalls, and the wind can then reach over 40 knots. But even so, the sea stays manageable, as the swell rarely exceeds 1 meter. 
Temperatures: between 22 and 34°C. 
Sailing conditions: Be careful, as although the sailing itself doesn't present any particular problems, (you can navigate visually), you can encounter difficulties where there are strong currents, shallows or a large tidal range. 
Navigation Marking: Random. As is often the case, avoid night sailing. 
Diving: World class sites. The waters that surround the islands are home to a host of corals and fish (jellyfish too, so watch out!); there are also numerous shipwrecks to explore for enthusiastic divers. The scuba diving is fantastic. 
Getting there: international airports at Bangkok and Phuket. 
Languages: Thaï, but English is also spoken just about everywhere. 
Currency: Thai Bath (1 Euro = 40 THB). Most credit cards are accepted in the hotels and restaurants...On the smaller islands it's better to have some cash with you. 
Day 1
Phang Nga
After the traditional briefing and stocking up with supplies, you will set off in the direction of Phang Nga Bay. After a short time sailing, you will start to notice some of the first of the rocks which are so typical of the Bay. Magical... Phang Nga Bay is a World Heritage Site and is comparable to Halong bay in Vietnam, with staggering vistas and particularly well-protected anchorages.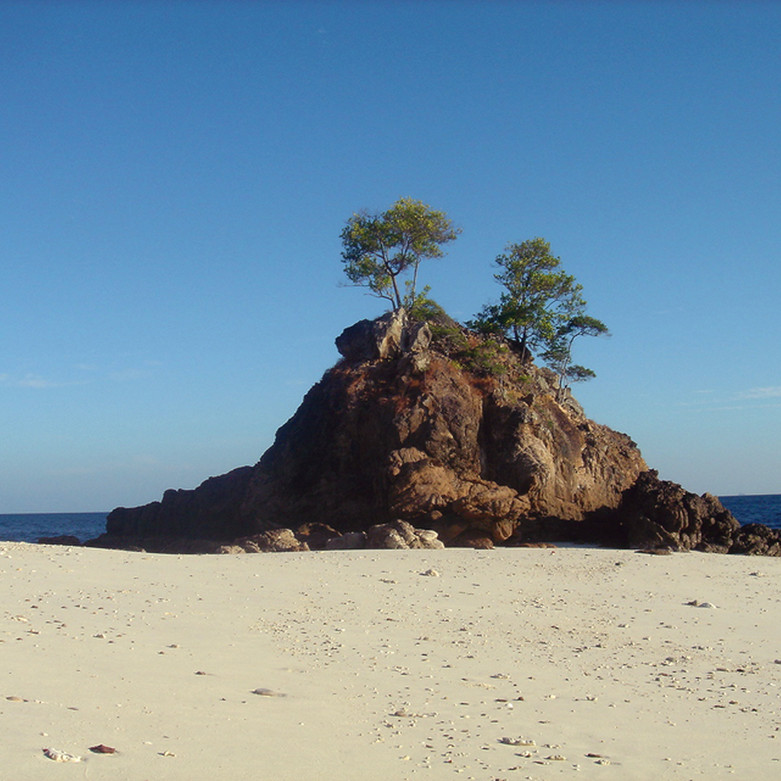 Day 2
Koh Hong
The next day after a perfectly calm night, you could take a short trip to to Koh Pannyi, an island inhabited by the Moken. These "Sea Gypsys" are a Muslim fishing community originating in Malaysia. They live in houses perched on stilts in a "floating" village, dominated by a blue minaret, where there is a school, shops, restaurants and houses, all linked by some rather rickety foot bridges. In mid-afternoon it's time to head for Koh Hong, where a "hong" awaits you. A hong is a collapsed rocky outcrop, which opens up to reveal a blue sky and a lagoon which has formed over the centuries... It's incredible
Day 3
Chicken Island (or Poda Island)
Head for Krabi and a good 3 or 4 hour sail, depending upon the wind. Krabi is a former fishing village on the Andaman Sea. It's the gateway to a selection of fine sandy beaches and deserted islands. In the Krabi area you can find some unique Thai land and seascapes with colors ranging from pastel to bright red and a sea which becomes more and more turquoise. When you arrive at Chicken Island (or Poda Island) it's time to put on your mask. In the water, masses of fish swarm around swimmers...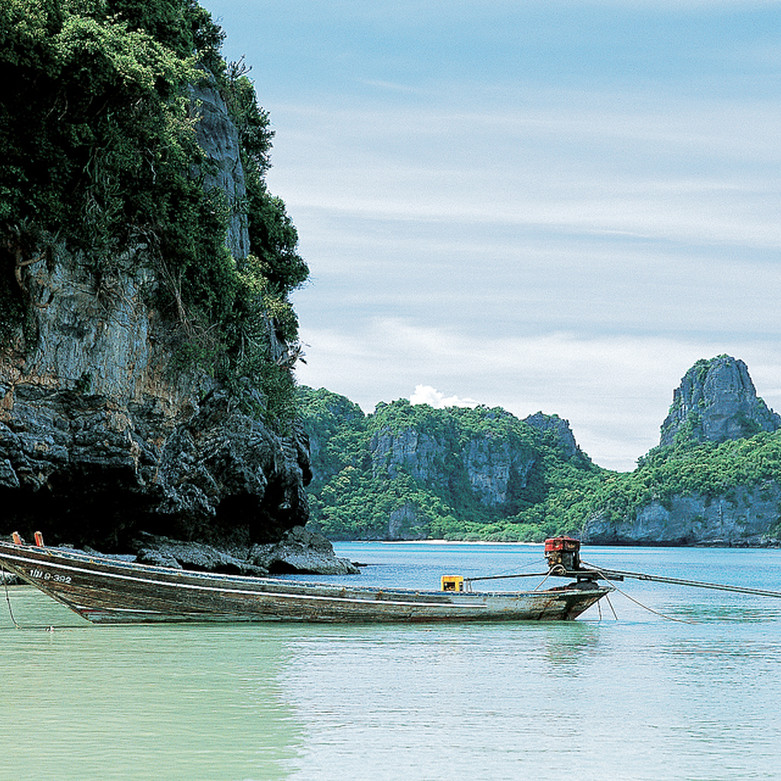 Day 4
Phi Phi
The next morning, set off and sail towards the Phi Phi Islands with a diving stop en route to discover Bamboo Island and its fabulous corals The two islands ("koh" in Thai), Koh Phi Phi Don which is the largest, and Koh Phi Phi Lee which is uninhabited, are a little taste of paradise. Lush tropical vegetation covers the hills right down to the beach. There are no roads or cars. Koh Phi Phi is a jewel, with fantastic beaches and clear waters which will encourage you to moor there. As it happens, in this journey it's in the Bay of Ton Saï.
Day 5
Racha Yai and Racha Noi
After a great trip under full sail, you will arrive in Racha Yai and Racha Noi: after dropping anchor close to the beach in the sand (watch out for the many areas of coral in the bay), you can head off for a walk and a few hours of snorkeling.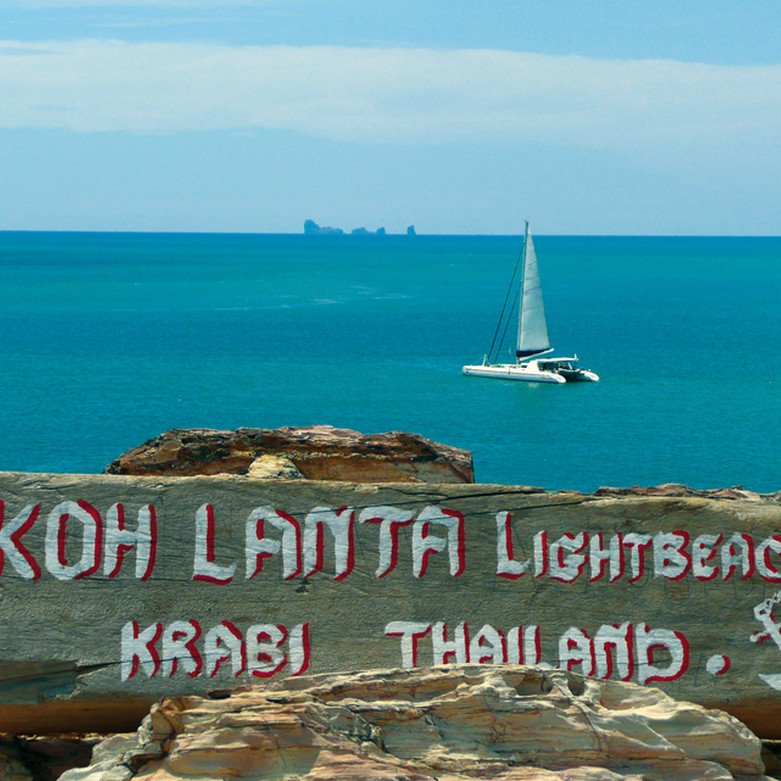 Day 6
Phuket
It's time to head back to port. So head north for one final sail, with a few swimming stops along the way…
What readers think
Post a comment