Just a short hop away from Corsica is an island unlike any other in the Mediterranean. Wild, proud and strong, Sardinia has plenty to offer those that venture there.
LOGBOOK
Sardinia is the second largest Mediterranean island after Sicily. Its 1,850km of beautiful coastline begins just 6 miles from Corsica and the wonderful Lavezzi islands. It's a unique island, and one that was independent for a long time. It wasn't until 1847 that the island joined with the Piémont region, thus renouncing its independent status. Yet although Sardinia is today part of Italy, it has been an autonomous region since the constitution of 1948… Which is what the Sardinians always wanted!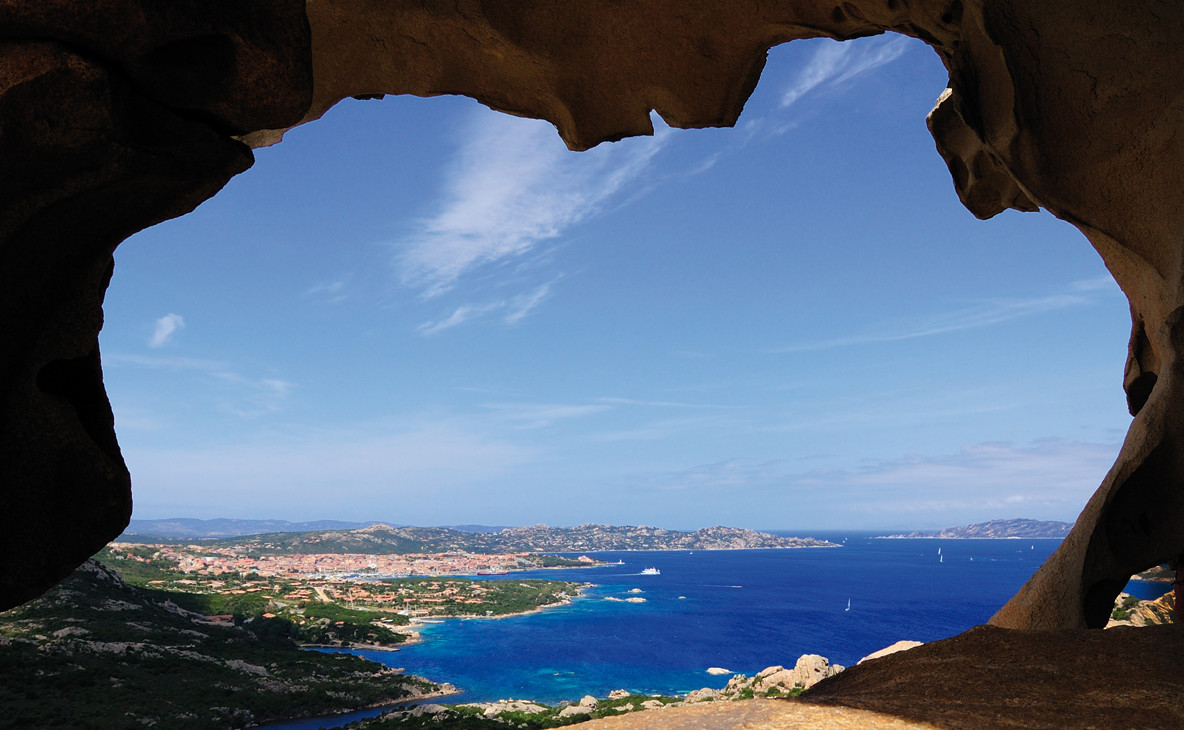 This land of myth and legend has kept its authenticity, and even in the height of summer, if you take your time you can still find quiet anchorages where there are few if any people. The island's interior is beautiful and you won't be able to resist the lonely, wild walks…
The Sardinians are above all a nation of shepherds, and over the course of history have managed to repel many attempts to annex their island… Proud and warrior-like, and surrounded by the sea, the Sardinians have managed to preserve their island, which means that you can discover a simply magnificent natural environment, almost unique in the Med.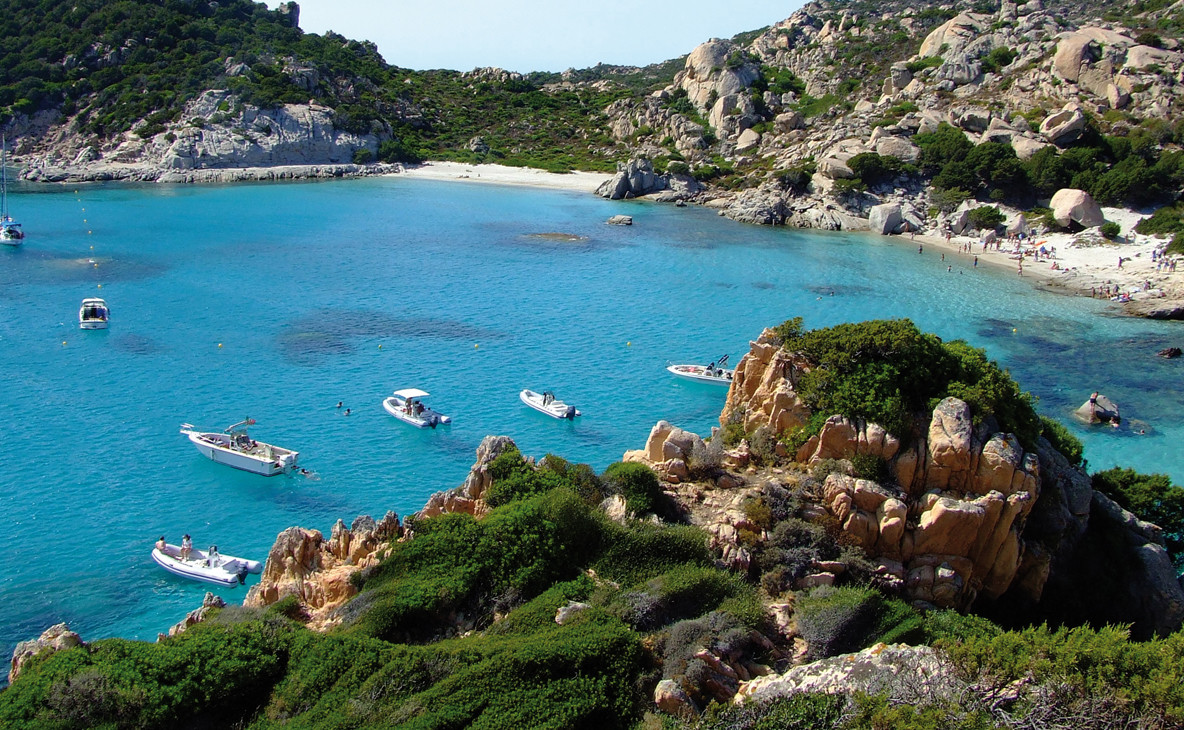 So what about this huge island's beaches? The coastline features some of the Med's finest beaches… and therefore in the world! And all this less than 2 hours by air from many European capitals and less than 10 miles from Corsica (Strait of Bonifacio). Fish-rich coastlines and clear, even crystal-clear waters. It's a fantastic place to go snorkeling or scuba diving, and there are beautiful areas to anchor. And even in the middle of August, there aren't too many boats. You will often be alone in your anchorage!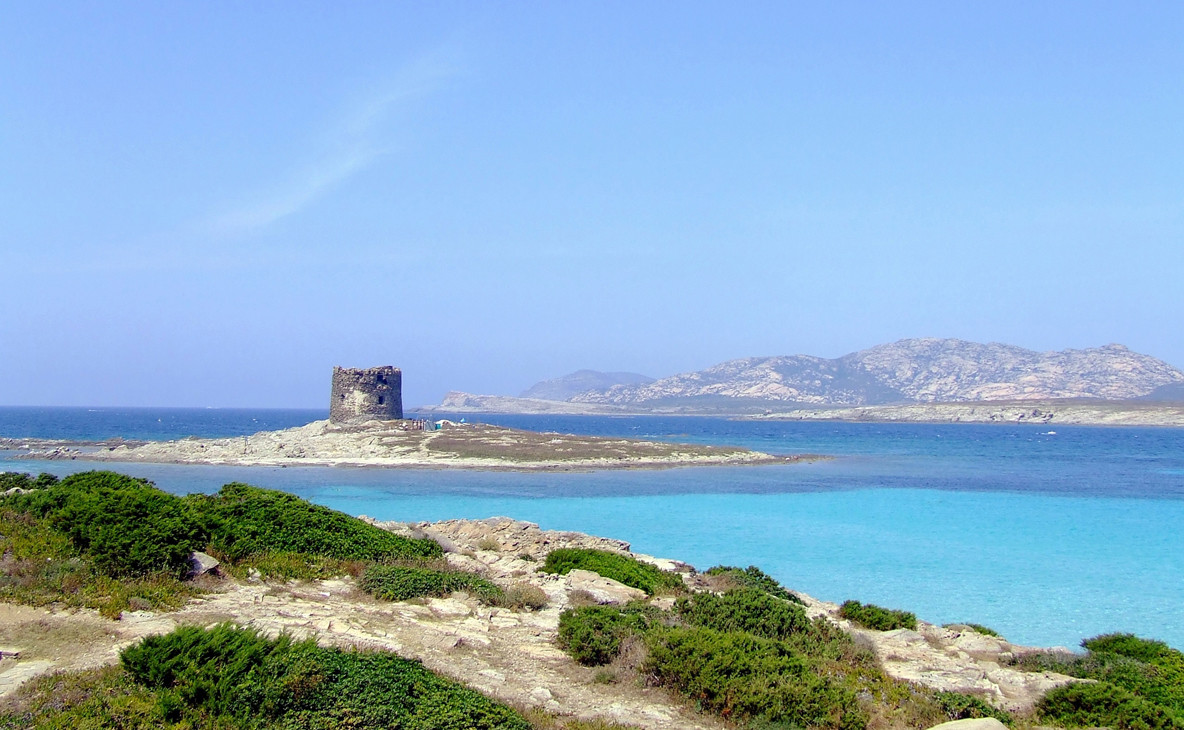 However beautiful it is, Sardinia isn't just about its coastline. The interior is well worth the visit. The heart of the island is mountainous, a fabulous massive rocky outcrop, fringed with the Mediterranean scrubland known here as "maquis", which overlooks the sea. And then there are the forests with their centuries old Holm Oaks and thousand year old olive trees. These trees tell part of Sardinia's history, the rest is in the ancient ruins, romanesque churches and the half-religious/half-pagan festivals. There really is a Sardinian culture, and you will need several visits before you really start to understand it.
Tempted by Sardinia? It's one of the rare islands where you can find a pristine natural environment, far removed from what its Mediterranean neighbors can offer. Discover it from Sardinia itself, Corsica, Italy and even France if you want an even better cruise…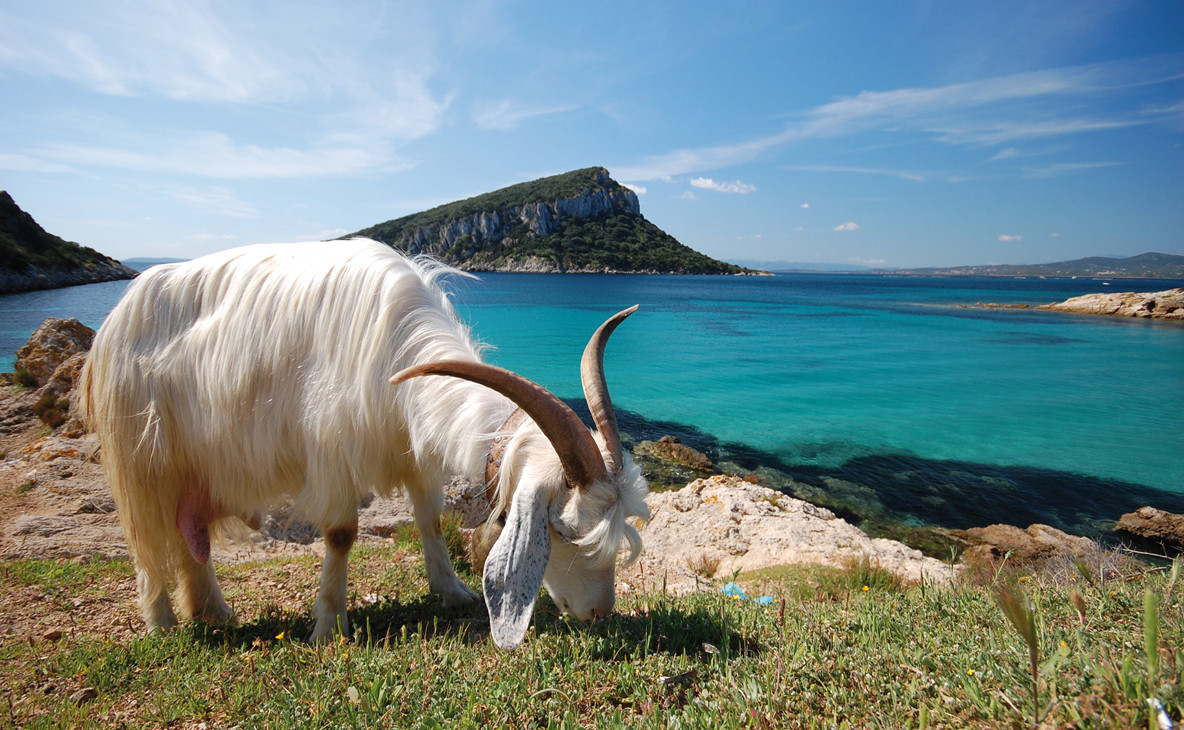 TYPICAL ITINERARY
There are several different Sardinias. Don't forget too, that Corsica and the fabulous Lavezzi Islands are just a few miles to the north!   
When setting out from the marina in Olbia, Dream Yacht Charter recommends that you take in the following destinations:
Caprera, La Maddalena, Tavolara, Isola di Budelli and Porto Capana. 
Again in this north eastern sector, Sunsail recommends the following itinerary which allows you to take in some great anchorages and typical villages:
Day 1
From Cannigione to Porto Cervo (11 miles)
Day 2
From Porto Cervo to Porto Rotondo (9 miles)
Day 3
From Porto Rotondo to Caprera
Day 4
Caprera
Caprera offers a host of superb anchorages. It's worth spending a day just sailing in the area and taking in the breathtaking landscapes. The nearby islands are also ideal for a day stopover. Any trip to Caprera should include a visit to the Garibaldi Museum, the former home of the 19th century Italian hero. The clear waters are also perfect for snorkeling, scuba diving and just swimming.
Day 5
From Caprera to Maddalena (10 miles)
The island of Maddalena is wild and craggy. It is almost uninhabited, but unlike all the other islands in this archipelago, it is the only one where there is a village and a port, Cala Gavetta. Here you will find sailing services, most notably a marina. The island is littered with small houses and bungalows. The hinterland is covered in vineyards. Magical!
Day 6
From Maddalena to Cannigione (6 miles).
Less than 10 miles from Corsica (100 from continental France), and 50 miles from Italy, Sardinia is one of the Mediterranean basin's ideal cruising destinations. Ocean sailing fans can set out from the ports on the mainland, where some charter companies offer multihulls, and even sometimes the possibility of a one-way excursion, leaving your boat at the end of your trip without having to sail back to your starting point. The other possibility is to head directly to Sardinia or Corsica by ferry or airplane. Once you're there, some of the charter companies have an interesting choice of multihulls… Happy cruising!
PRACTICAL INFO


FORMALITIES:  Sardinia is in Europe. Therefore there are no formalities for Europeans. A valid passport is usually enough for citizens of other countries.
HEALTH: There are no vaccinations required, and the health service is very good.
WEATHER: From April through October it is fine and dry, and can be very hot in summer. This is the best period for sailing in Sardinia. The winter is still acceptable, with temperatures sometimes hitting 20°C or more during the day. However, watch out for strong winds. The Mediterranean can be dangerous, and stormy weather is sometimes hard to predict. It's vital to keep up with the weather forecast.
SAILING CONDITIONS: Maps, markers and weather forecasting are excellent. This being Europe, we use the IALA A buoyage system. Sailing in Sardinia shouldn't pose any problems.
CURRENCY: Euros
What readers think
Post a comment