A few hundred nautical miles from Karimunjawa or Bawean, Belitung to the east-north-east brings together other attractive islands. This archipelago, which was called "Billiton" a long time ago, is different from the usual landscapes around Java: huge, polished rocks stand proud of the water. These blocks split the surface and reflect their pointless majesty between the sky and the sea...
These imposing polished rocks obviously reminded us of those in the Seychelles – in fact, in this region you'll find a similar atmosphere to the famous St. Pierre islet, between the islands of Praslin and Curieuse. The water is also rather clear, but it doesn't come close to the magical transparency of Raja Ampat...
There's not a huge amount of marine fauna; this does not particularly surprise me, considering the number of fishermen in the area... It is a real navigational minefield too! It's quite funny to look back on your route on the screen at your chart table after zig-zagging your multihull over hundreds of nautical miles...
What to see
We are clearly here to enjoy unique landscapes and beautiful beaches, where you will find those famous polished rocks. And it's really not difficult to find a quiet place to chill out all day. But the main island of Belitung is well worth a visit. Here in Indonesia, scooter rental is very affordable; for a few dollars, you can discover this authentic island - and its incredible flora. The biggest town, Tanjung Pandan, is located opposite the anchorage. It takes about an hour by scooter to reach it. The inhabitants are adorable and pretty surprised to see travelers from other countries. Indeed, tourism seems rather local here.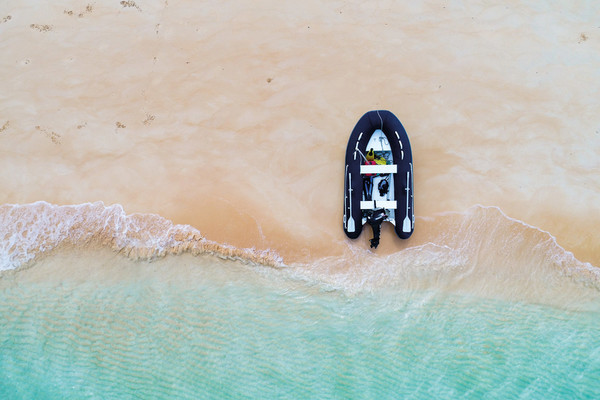 Anchorage
There are several possible anchorages in Belitung. But the most beautiful is the one where you can see the polished rocks: 02° 54.769'S / 108° 16.639'E The bottoms are generally sandy with good holding. Be careful not to get too close to the rocks as I wouldn't like to be caught in a squall in this magnificent setting.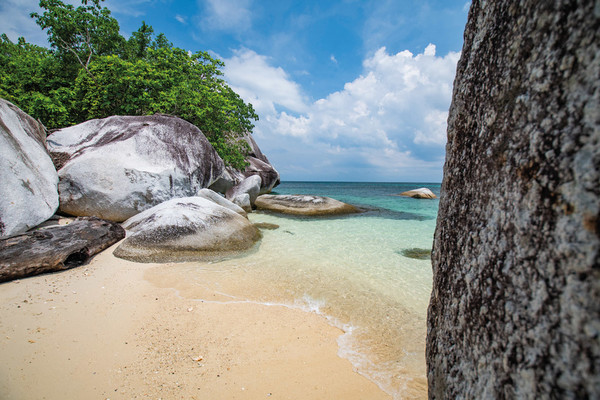 Weather
Well, what can we say? When you sail in Indonesia, you risk spending your days cursing the wind or the lack of it... I recommend having good engines and a good stock of diesel in this area. And you really must take advantage of the breezes when they pick up and get sailing right away! Then there are the storms... I can tell you that I don't miss them! When it rains, it's fine. When it rains and it's windy, it's still fine. But when you add fierce lightning bolts that can blow up all the electronic devices on your multihull, it's not fine at all! It makes you wonder if lightning has got something against sailboats in this part of the world. And there's nothing you can do about it except get into bed, avoid touching anything metallic and wait for it to pass.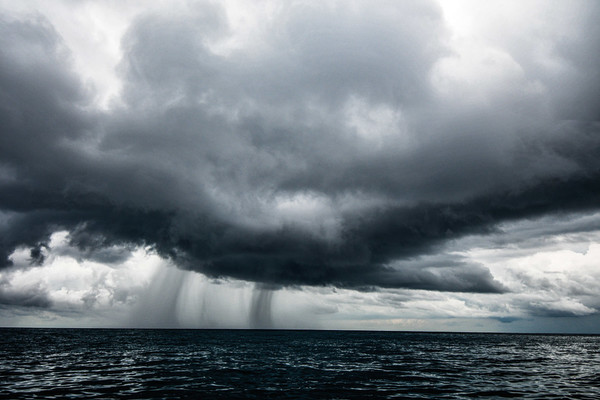 What readers think
Post a comment