Don't be deceived. When I evoke mushrooms here it has nothing to do with picking them in the forest! This is a magnificent mushroom-shaped islet that has been eaten away by erosion at its base. Its name? Mokotau. We're actually more concerned with the islet to which it is attached: Onevai. We are in Tonga's southernmost atoll, that of Tongatapu, surrounded by green turtles and humpback whales.
To see/do
In places like this, you probably know the answer already: it's all about snorkeling, beach barbecues and walks. If you are here during the dry season, humpback whales come to calve in the protected atolls. It is very easy to approach them, while keeping a reasonable distance of course. There are many diving centers that offer a chance to dive with the whales, but I recommend that you do it yourself. Their method, in my opinion, does not show enough respect for the whales and frightens them more than anything else. Onevai boasts a small fisherman's hut and a coconut grove. That's it. You can add to your collection of shells with the hundreds of Smooth Spider Conch shells and many others on the shore.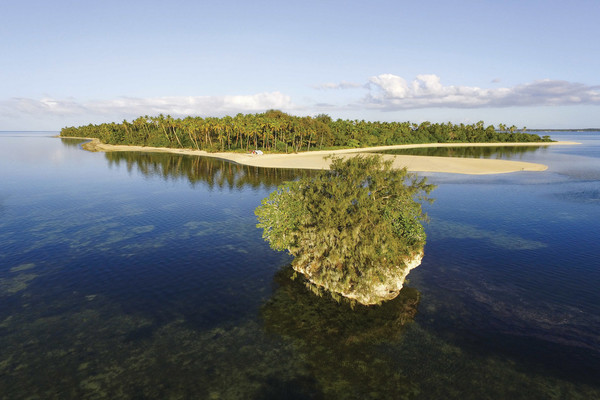 The famous "floating mushroom". Not unique but quite something all the same!
Positions
Our anchorage position: 21° 5.337'S - 175° 7.547'W. Of course, the sandy bottom offers good holding, but it is better to avoid the seaweed beds. Firstly, so as not to destroy them, and secondly because the anchor can't get a hold in them. The anchorage is surrounded by reefs and shoals. It is perfectly calm and there is room for plenty of multihulls.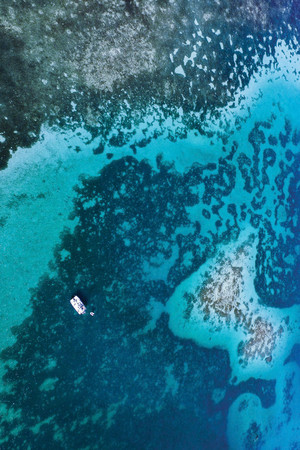 It seems a bit risky to anchor in this area, but they are just large patches of algae.
Weather check
The dry season extends from April to November, although the Tongan climate still remains rather wet. The islands are exposed to cyclones from December to March. It is recommended to leave French Polynesia in May with the prevailing southeast winds. Some boats come from the west, from Fiji and Australia or New Zealand, but the sailing is much more difficult.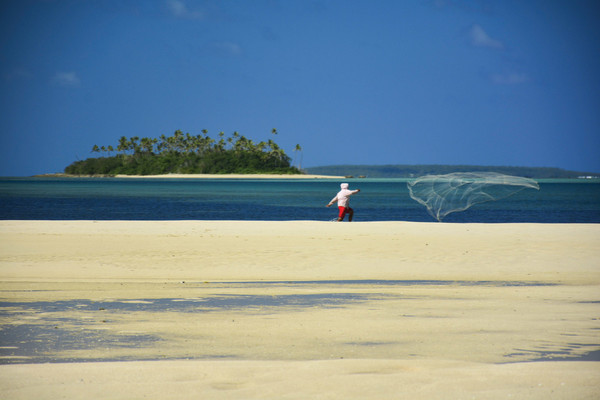 A Tongan fisherman casts his net into the sandy depths.
What readers think
Post a comment