Cruising
A teenager in a boat around the world
I have always lived in the islands, three years on Moorea, then nine years in New Caledonia. My parents were always attracted to the sea, and one of their dreams was to have a sailing boat and set off to sail round the world. In 2006, part of their dream began - a 13.4-metre catamaran called 'The Cat', renamed 'nolimitpirates.com', became our home. At 8 years old, my life changed; a life afloat is not very commonplace. But my parents didn't stop at this first stage. It was in fact a mad wish to sail round the world which pushed them to go even further with their actions and gave them this strong, unflagging willpower.
Little by little, the preparation of the boat took shape, and while the school days continued and my parents were working, a certain date was approaching... I can't remember exactly when they announced it to me, but when my parents told me that we were going to set off to sail round the world the following September, it was...just incredible! They weren't just empty words either, it was reality. And yet... So many people didn't believe it. There were lots of criticisms of our boat, and it was apparently too late in my school career for me, I would no longer have any friends, or quite simply "In any case, you won't do it..." Remarks as hurtful as they were malicious, and which marked my parents. As for me, I couldn't wait, and lost no time in telling my friends at school. I, too, really wanted to leave. I was enrolled at the CNED (the French national centre for distance learning), the boat had been refitted to our taste, and prepared for the big voyage. And in September 2010, 'Pirates.com' prepared to leave Port du Sud marina, in New Caledonia, heading for...some adventures! I knew that my parents were proud. They had done it, and I was the happiest person in the world...
Our voyage began by heading for the islands of Vanuatu!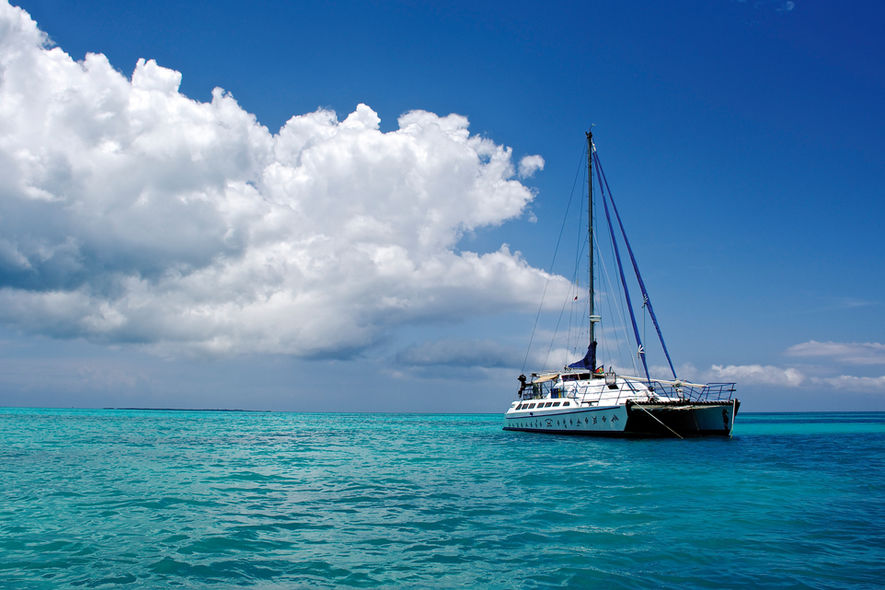 I am now 17, and I have been sailing around the world with my parents for five years now. We have visited over 20 countries, and crossed the Indian and Atlantic Oceans. I finished my five years of the CNED without a pause, and sat my baccalaureate in economic and social science in Martinique, as an external candidate. And I passed. Today I am dedicated to my passion, photography, and especially animal photography, which remains my favorite area. This passion arose from the voyage; we were in Malaysia, on the island of Langkawi. It was my relationship with nature and my admiration of the animals which started it, and it's above all the voyage which has broadened my mind, in a way. I later enrolled on an animal photography web site; both amateur and professional photographers guided me and gave me advice on how to improve – all this made me want to continue. I have been taking photographs for three years now. This year I won the Young Wildlife Photographer of the Year in the 15 – 17 year old ...
Become a member
Become a Multihulls World Community Member for free and get exclusive benefits
Become a member
What readers think
Tell us your opinion