Indian ocean
Bali, an Island of Contrasts…
As we headed into the pass, the banks of coral broke up the water and it calmed down again. Xavier, who works with an Ocean Voyager Fast 62 catamaran, (built in the shipyard that I used to be in charge of not that long ago), came over in a Zodiac. He guided us to a rather unusual mooring: alongside a great big floating wreck. A big catamaran, with no mast, which must be the result of major architectural and construction errors. It was an ideal spot for us. Like Jangada's own personal giant dinghy, which the children would soon colonize…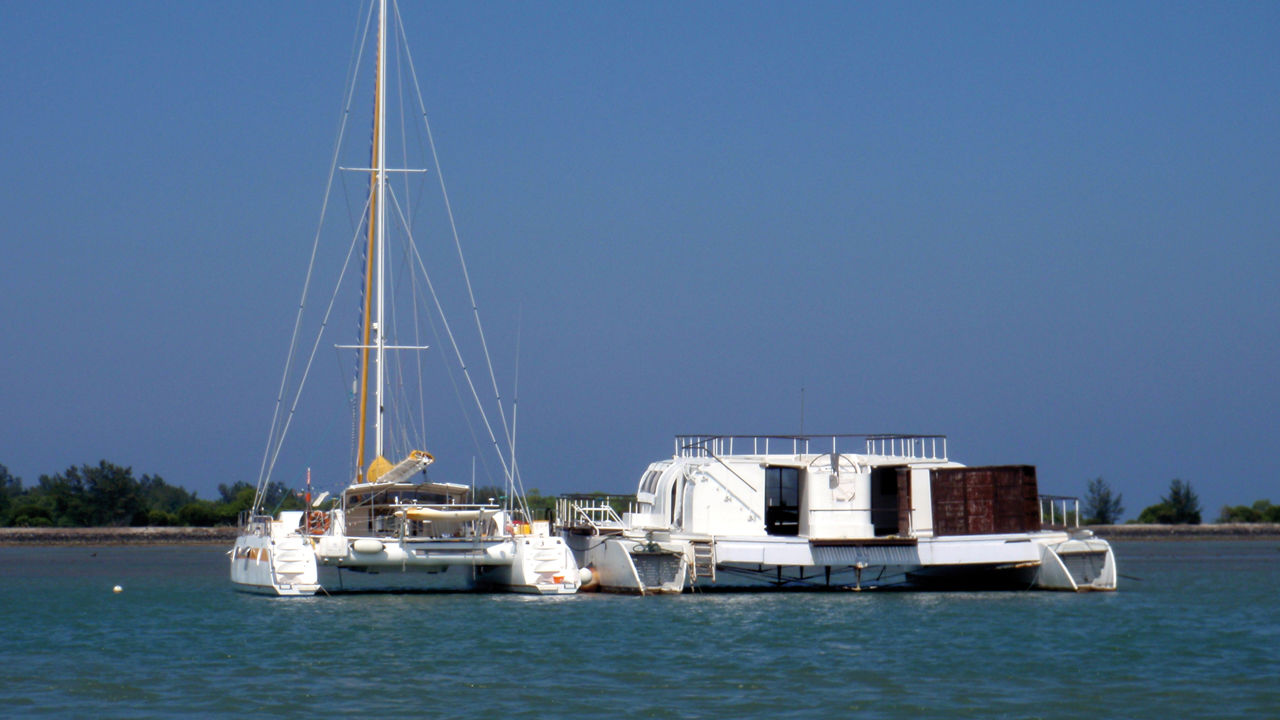 Bali, We're In Bali!
As there was no space in the tiny marina, we moored up alongside this failed boat, which served as a large platform for Marin and Adélie to transform into their personal games room while we were there. Xavier introduced us to Moody, a resourceful Balinese chap, who rented us a car for the duration of our stay at a very competitive price. He also did lots of things for us while we were there. As we couldn't get into the marina, he brought over jerrycans of diesel. In total he brought over 1000 liters to fill our two tanks, and paid the derisory price of 5,500 rupiahs per liter, or 45 euro cents! What's nice in Bali, is their notion of service and availability of the Balinese. It's not just that everything's possible, it's also the fact that they are usually very efficient too. And always with a smile!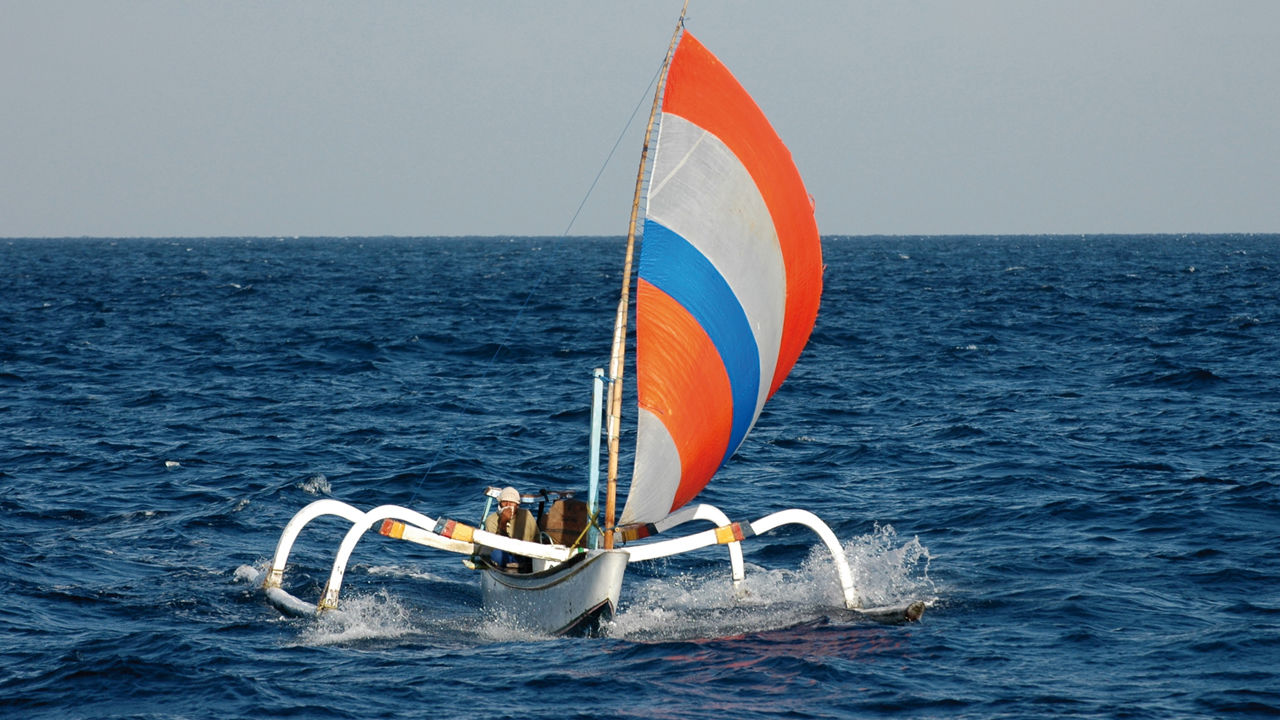 Bali is a small island with a little more than 3 million inhabitants. It's the only Hindu territory in the immense Indonesian archipelago, which is mainly Muslim. However, the Balinese idea of Hinduism is rather different to that in India. It's a kind of amalgam of certain Hindu beliefs, Buddhism, old Malaysian cults, and blended with some animist beliefs. This amalgamation of religions is strongly entrenched in the Balinese daily life. It's what helps to create the charm and the interest of this very touristy island which has managed, despite the many visitors who are concentrated in certain areas, to create and preserve traditions and a culture which is unique in the world. I was particularly impressed by the calm and tolerant nature of the locals.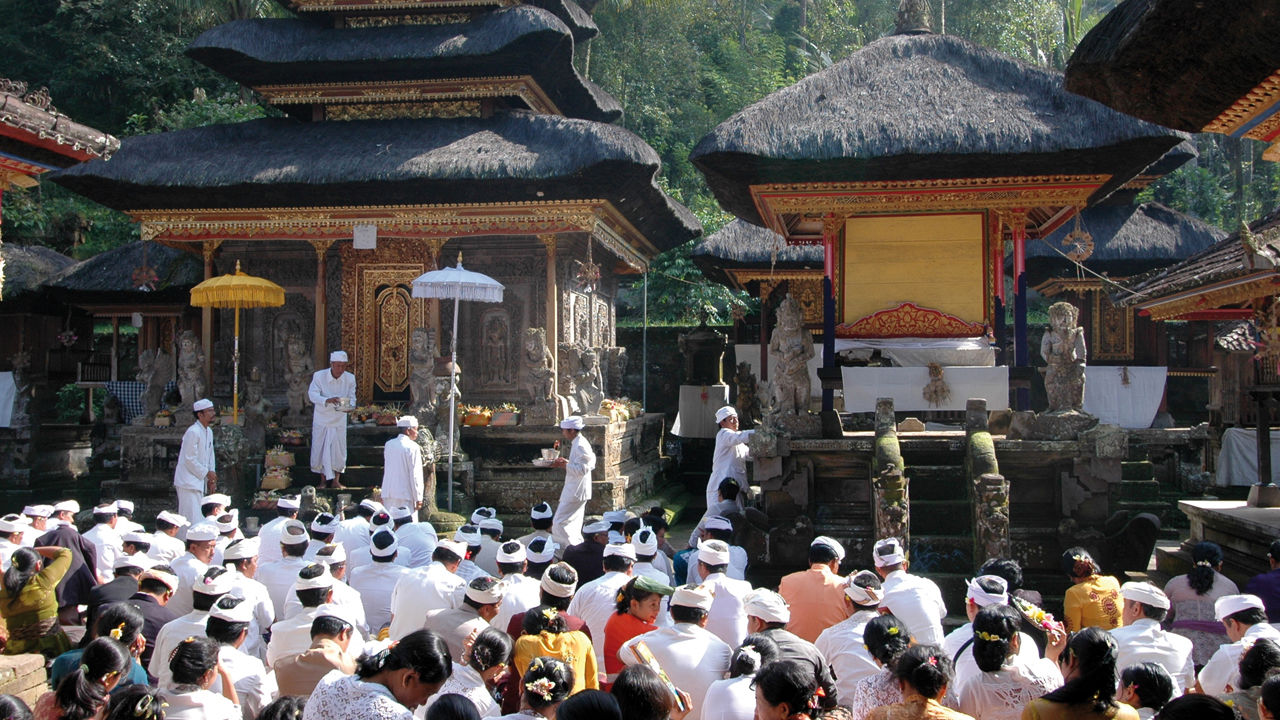 Religion is well integrated into Balinese daily life, and it just seems to be totally natural to them. Religious rites and prayers are a daily duty, and in them one can see both the religious fervor as well as their skill in making offerings, upon which some Balinese spend up to 40% of their income. Some of the rites are definitely animist. By chance some of the visits we made during our stay, we saw some of these different, colorful ceremonies.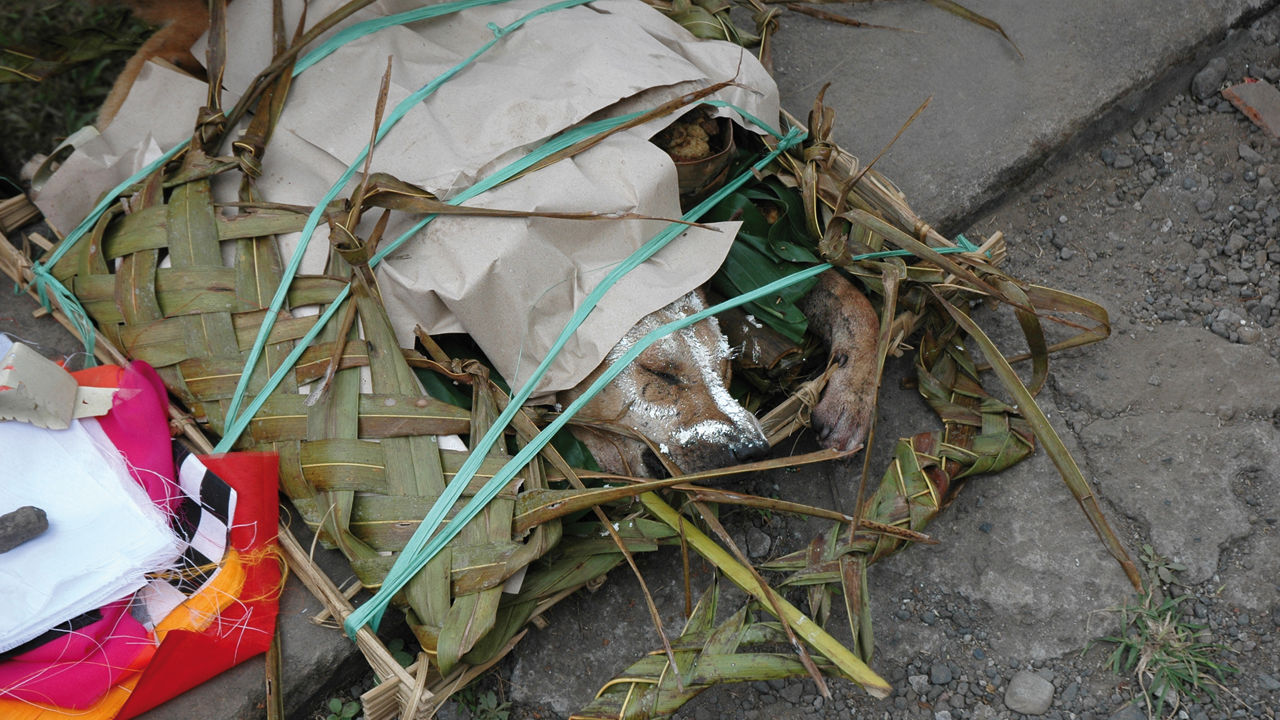 Of course the animal sacrifices are the rites which impact us westerners the most. From the sacrificed dog to the duck thrown in the sea with its feet tied so that it gently drowns after desperately trying to save itself, or the pig cut into fine strips of lard decorated with red chilies and the complex fruit and vegetable figurines, Balinese Hinduism never ceases to amaze. Among ...
Subscribe
Subscribe to Multihulls World and get exclusive benefits.
Subscribe
What readers think
Post a comment