Imagine, in the middle of the Indian Ocean, beyond the powerful currents, the sly waves, the treacherous depressions which make it such a terrible ocean, an archipelago, made up of a few atolls, where the dolphins come to see you at the bow of your anchored boat, where the sharks don't know which fish to choose there are so many, and where the little islands which protect you from the southerly trade winds are completely deserted...
It exists, a paradise made of sand and coconut trees, lost on the other side of the world – it's called Chagos.

We left the Maldives, and 450 miles further south, the Chagos archipelago awaited us.
The sailing was pleasant, the wind gentle, the sea calm. Our first stop was the Salomon atoll, near the island of Boddam, in the depths of the archipelago. The route is strewn with coral heads just below the surface.
The water was teeming with turtles, rays, sharks - life here is powerful, still protected from human stupidity.
To our great surprise, some dolphins entered the atoll, we didn't know why. They stayed for a week, twisting, jumping and diving before our astounded eyes, day and night without exception.
They were not very timid, and I was able to remain for hours in the dinghy, ready to immortalize their fabulous jumps.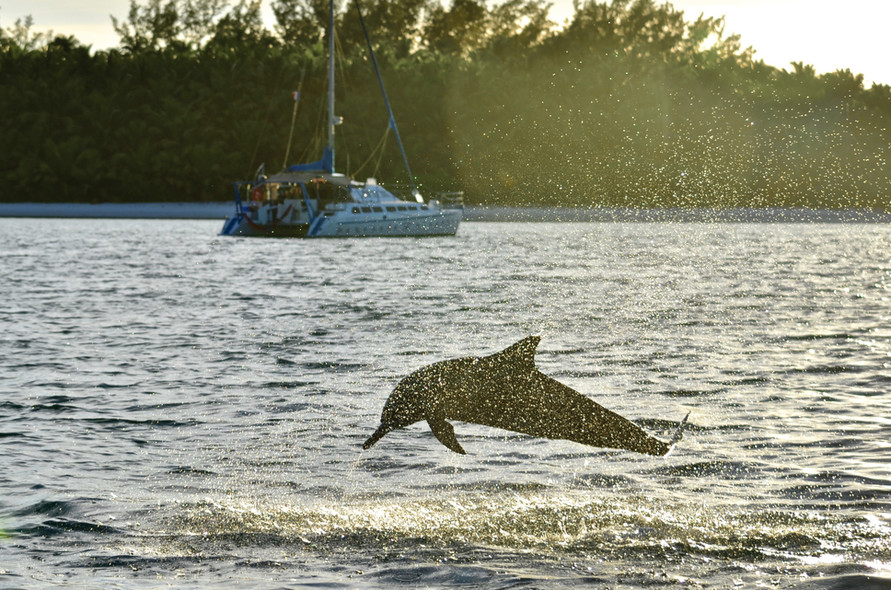 What readers think
Post a comment