Crusing
Crossing an ocean: an achievable dream!
Published on 01 june 2015 at 0h00
Whether it's an Atlantic, Mediterranean or Pacific crossing, going across an ocean is an exceptional moment in a sailor's life. It's a key moment, the realization of a long-held dream. It is also sometimes an opportunity to take stock of one's life during the two weeks or so alone, or with family or friends in the middle of the ocean. The only horizon is the blue of the sea and you are striving to live the dream that your teenage reading had elevated to a mythical level. To ensure that the reality matches the dream, here are a few pieces of advice to help you prepare and to make the most of the experience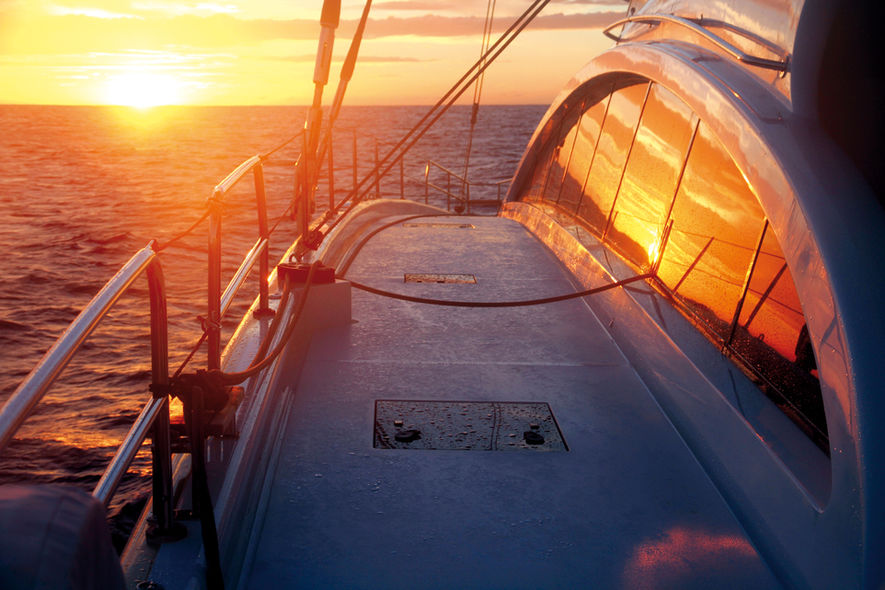 The ideal crew
The archetypal transatlantic crossing starts at the Canary Islands, finishing in the West Indies (although there are alternatives-see later). A trans Pacific usually starts from Panama or the West Coast of the USA, heading for Polynesia or Hawaii. These journeys usually last from two to four weeks, although this depends upon the route that you take, the sea conditions, the wind, your boat and of course the crew... A successful crossing has to be shared with a like-minded crew, who want to experience the same things as you. So before setting off, thinking about the make-up of the crew is crucial.

A family crossing is usually borne out of a father's wish to live out his teenage dreams and to share an intense event with his wife and children. If the family takes up the challenge willingly, ...
Become a member
Become a Multihulls World Community Member for free and get exclusive benefits
Become a member
What readers think
Tell us your opinion