Cruising
Moskito Valiente - A New Start… and a Moskito Valiente II!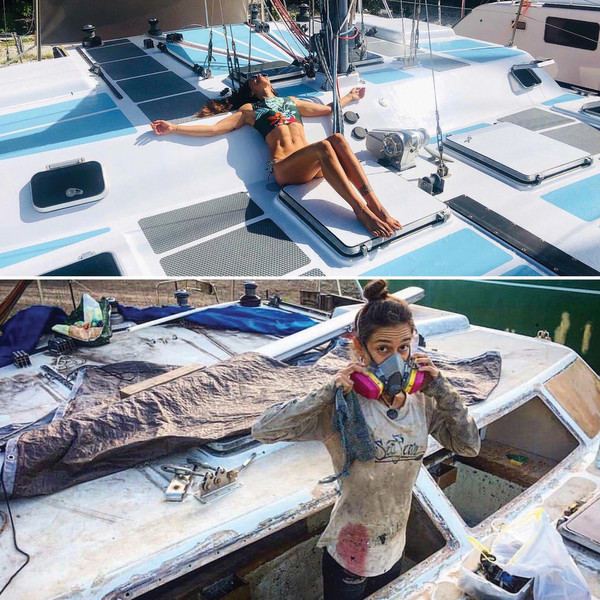 Moskito Valiente has been sold! After 11 years of a pretty serious relationship, «El Moski» now has a new Tahitian captain. It was difficult to part with our faithful companion, who has allowed us to cover so many miles safely over three Atlantic crossings, many trips in the M e d i t e r r a n e a n and the West Indies, without forgetting our crossing half of the Pacific. The time has now come to embark on new adventures. It is impossible to count the number of people who have sailed aboard Moskito and who have shared so many memorable moments with us. We are very grateful to all the «Valientes» who have written this beautiful story with us. A story that has changed our lives forever. Moskito Valiente is now in good hands and we are sure that the monohull's adventure will continue. We are now working hard to breathe new life back into our new floating home: our little catamaran Moskito Valiente II (we couldn't find a better name for it). The knowledge, skills and experience that we gained on board Moski I have been used to refurbish Moski II, which until a few months ago was a real wreck. We have done the entire refit ourselves (José, Andréia & Kuna), and we have already completed a good part of it: hull, mast, rigging, sails, rudders, engines, basic electricity and electronics, and also the basic plumbing.
We are now getting ready to rebuild the whole interior to our liking. We still have a lot of work to do, but we are very excited and impatient. Welcome to the Moskito Valiente II catamaran! Come and join us on our new adventure!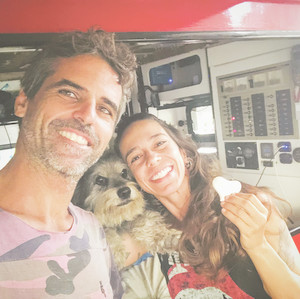 Who: Andreia & Jose
Where: Hiva Oa, Marquesas, French Polynesia
Multihull: Hugo Meyers (35 feet)
www.moskitovaliente.com Instagram: @ moskito.valiente.sailing
What readers think
Post a comment