Cruising
Our readers around the world:: Should you be afraid of the unknown?
When they aren't cruising aboard their own boat, which they bought after this adventure, our two enthusiasts often join the Privilège 435 'Bahia'. They have sailed aboard this Privilège for a long time, as it belongs to Franck's father. And it was aboard this cat that they set off for the San Blas Islands, leaving from Guatemala...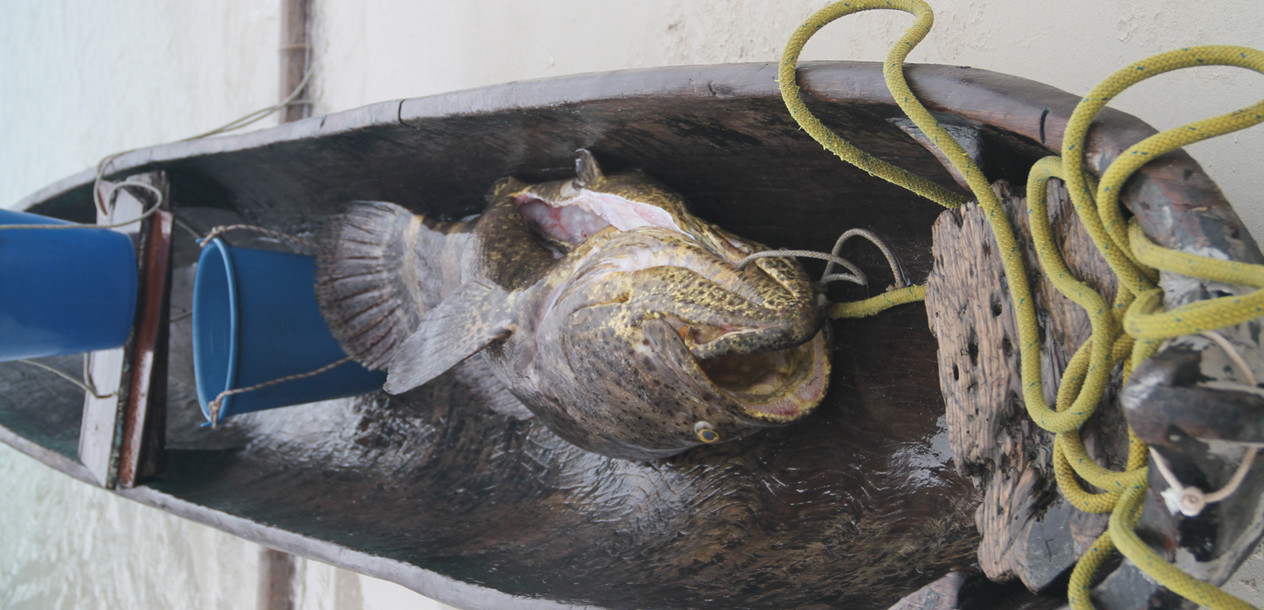 Can we reasonably say that fear of the unknown is a human trait? In any case it's one of mine, and when we embarked in the Rio Dulce, in Guatemala, for the San Blas islands in Panama, I was already starting to ask myself how the famous Honduras passage would work out.
What gave me a problem was in no way the navigation, the weather or anything linked to the boat. I had complete confidence in this catamaran, which I know particularly well, and above all in its skipper, Emile. No, what worried me a little at the moment we left, was the potential risk of meeting pirates. The area is in fact not very safe, and a few recent boardings obliged us to sail with no lights.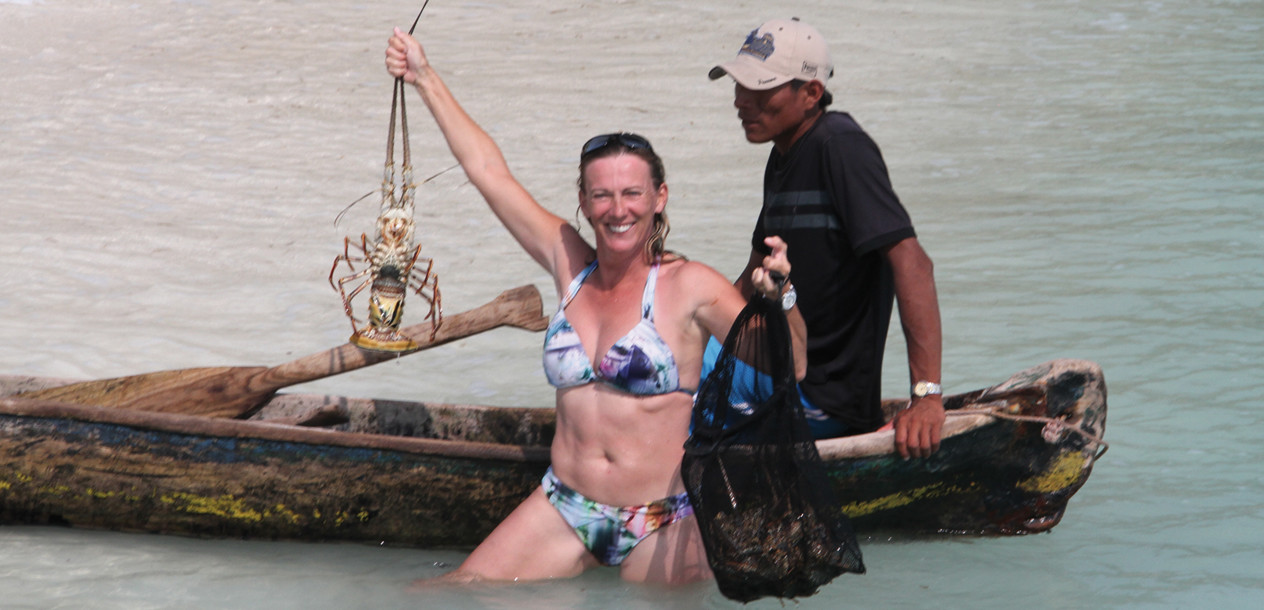 But before this part of our cruise, we had decided on leaving the Rio Dulce to stop for a while at Roatan, an absolutely magical place! The entrance to the pass is a little complicated when you aren't familiar with it, but once inside, it's simple wonderful! An exceptional lagoon awaits, with transparent water and white sand which can only exist in your imagination!!!!!
After this brief but wonderful 24-hour stop, we weighed anchor, despite an awkward sea – 3m of swell and a wind, as always, on the nose!  Otherwise it's not fun... But we had to leave, as we had an appointment with other cruisers, and the weather conditions were perfectly manageable.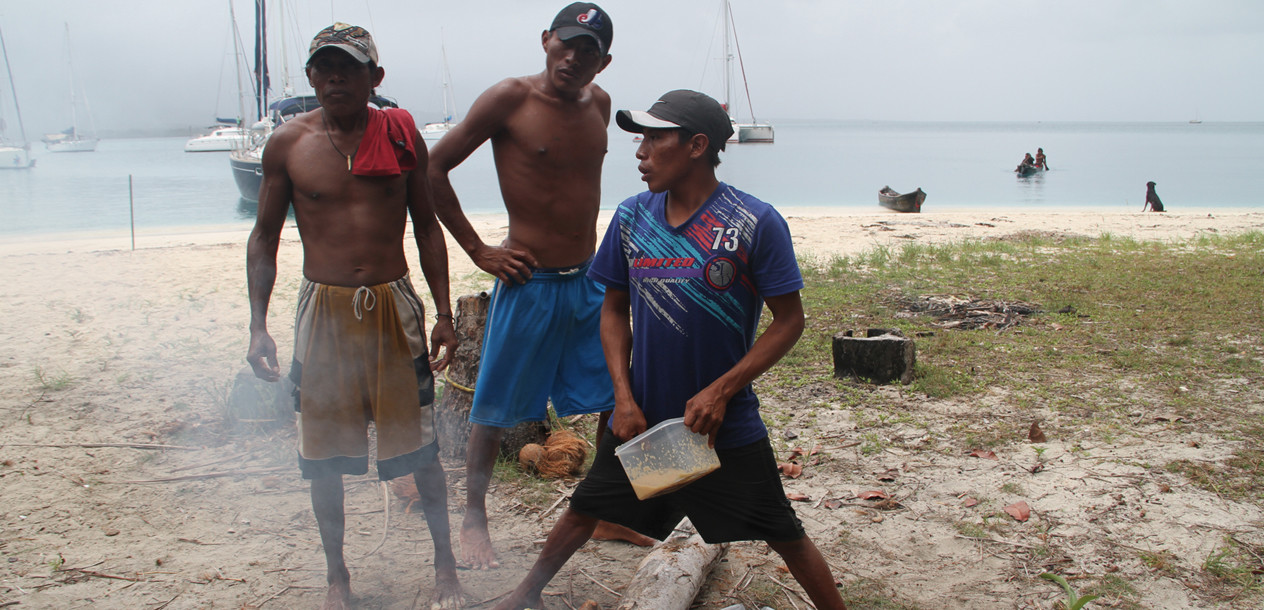 So, off we went to sea, heading in the direction of the San Blas... But to reach our destination, we had to pass the famous Honduras, and the pirates who are supposed to inhabit these waters!
We therefore sailed with no distinctive signs (no navigation lights for two days) and on the look-out for any boats! And finally, the passage went without mishap, apart from a fishing boat which followed us for several miles... We had hidden everything of value aboard, with the exception of a few objects, such as a telephone, a bank card, a computer, a little cash... The general opinion is that it's best to lose a few objects by giving them to possible pirates... While the boat was following us, we were all on edge, and the tension mounted to its maximum. But finally, after a few minutes, the following boat abandoned its pursuit. Was it because the sea was rough, or because finally it wasn't following us at all... We will never know!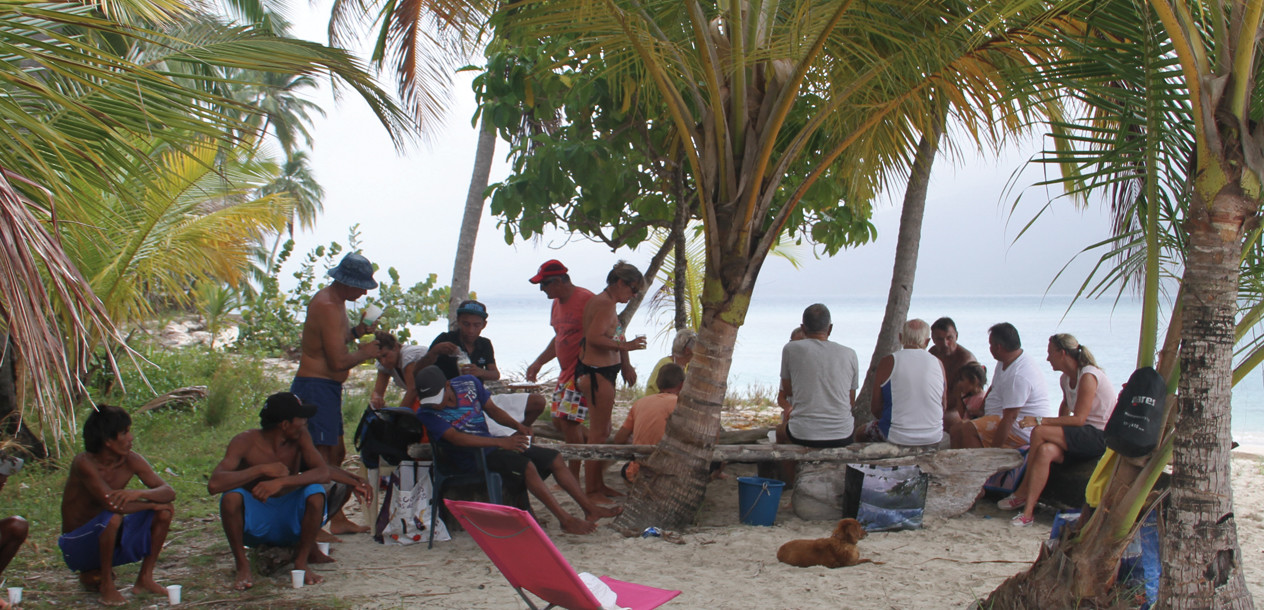 When we arrived in the San Blas we were delighted! This place is quite simple magical, and the encounters with the Kuna – the Indians who inhabit the San Blas islands – are quite simple exceptional.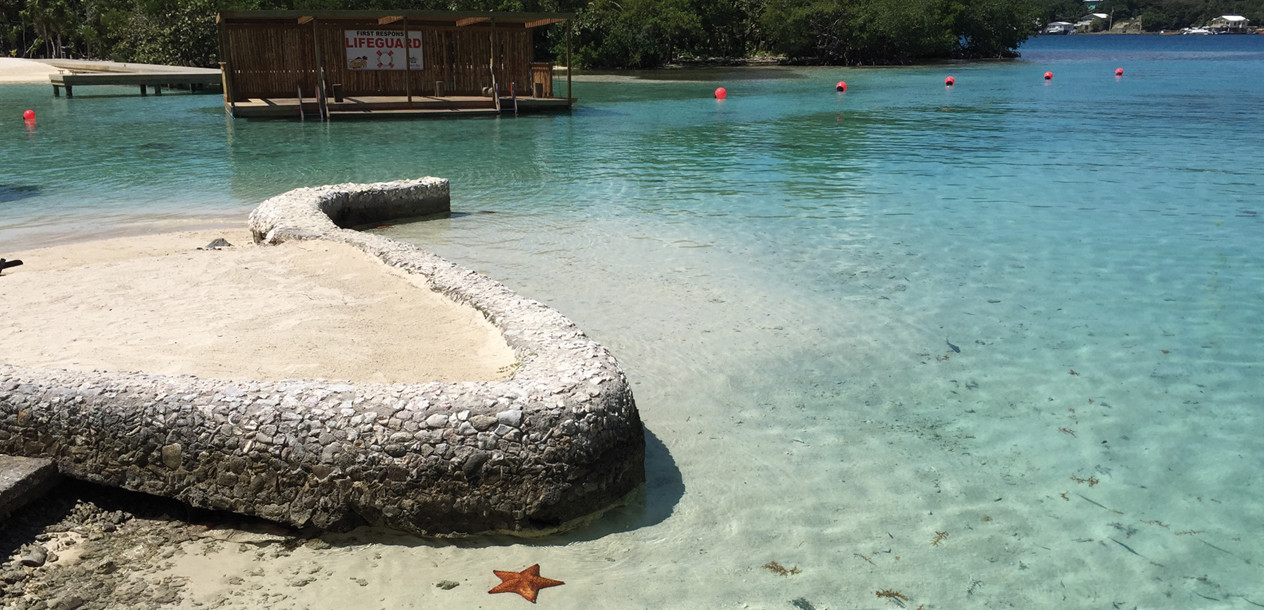 They are very welcoming and extraordinarily kind.
During our cruise in the San Blas islands we were lucky enough to encounter five other boats which, like us, were wandering as the fancy took them around the world. How lucky we are!
And the Caribbean Sea gave us some nice presents, such as a 38kg grouper caught in 6m of water in the anchorage!!! But also a superb dolphin fish...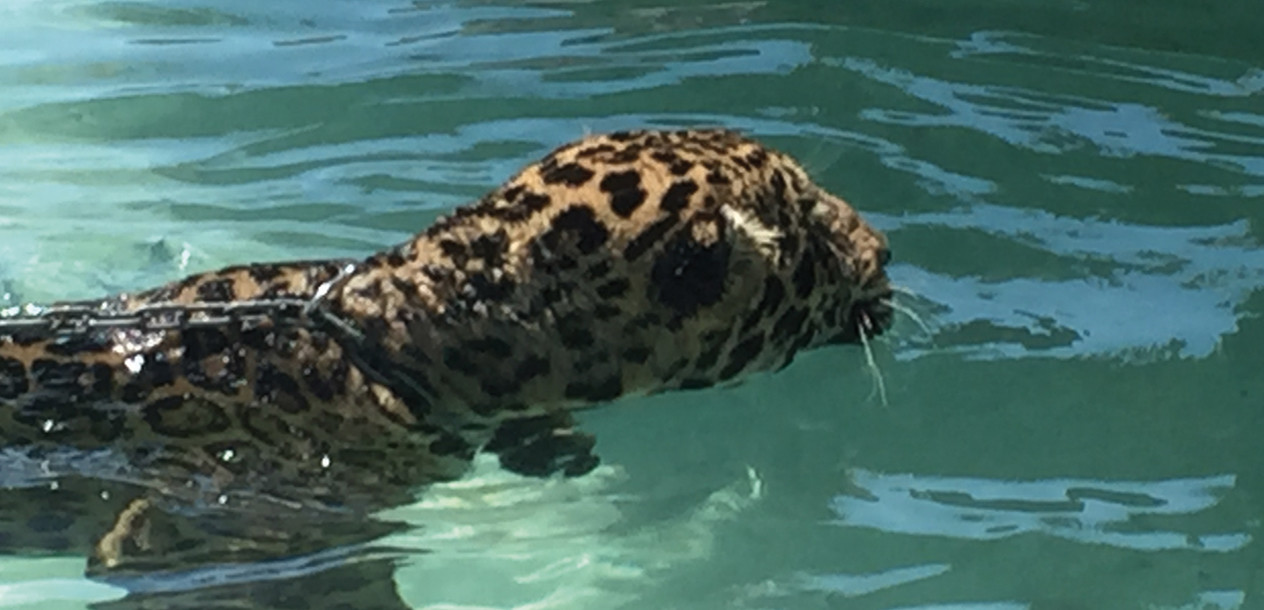 A perfect cruise which finally left me thinking that above all, we mustn't he afraid of the unknown, but on the contrary, go to meet it...
Thanks to Emile, captain for over 20 years of his faithful 'Bahia', who every time takes us to discover new cruising areas, each as wonderful as the others...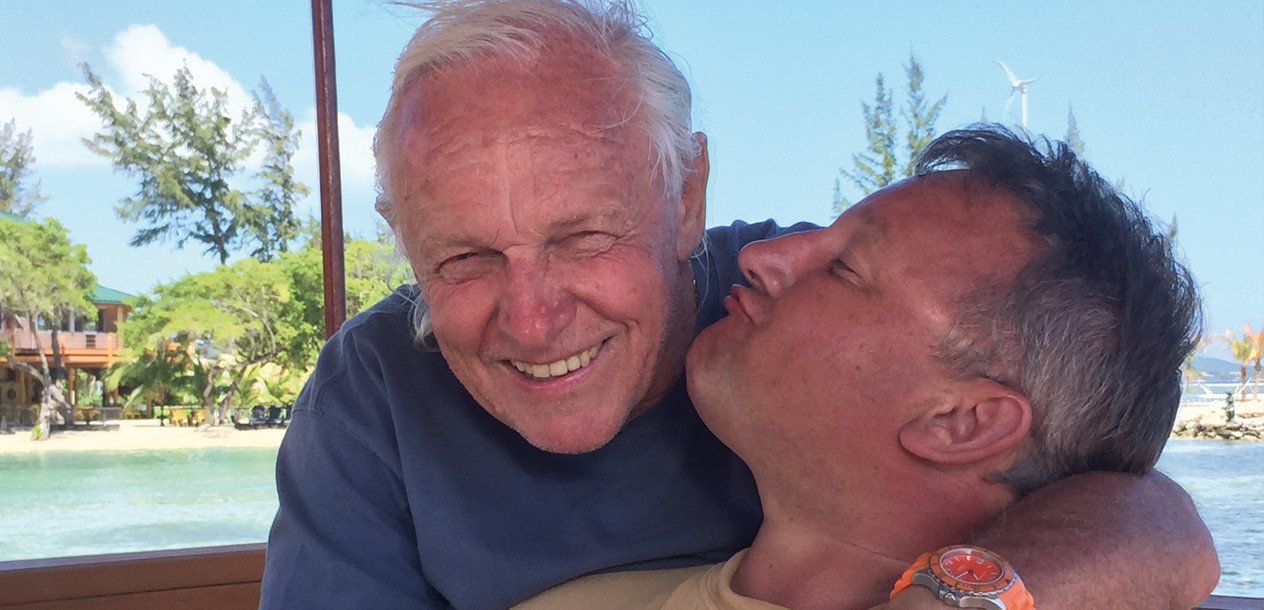 What readers think
Post a comment