Cruising
Tamata's Voyage: I swam with dolphins
Editor's note
One day we got a phone call here at the magazine from Marion. She recounted her story and told us about her love of the sea and voyaging. A passion she shares with Vincent, her partner in life and on the water.
And then… toward the end of our conversation, Marion said, "I'd love to surprise him. He's currently crossing the Pacific on our boat. I'm pregnant and will soon be having our baby, and I'd love it if Vincent were able to read our story in Multihulls World… Do you think it's possible?"
Of course, Marion. Everything is possible with Multihulls World… when it comes to sharing our readers' dreams!!!
Everything always starts as a pleasant dream which begins to take over our nights. It starts out as a pretty vague idea, but eventually becomes so clear over time that it's hard to distinguish between the dream and reality.
Setting out on a boat… Making your life choices instead of having your life make them for you. Getting away from the constraints imposed upon us by society. Feeling free. You can offer yourself the most luxurious of all presents: the time to take your time to meet people, discover other countries and their different customs and cultures. Taking the time to get closer to nature. So close that you feel that you can almost touch it. This was our dream.

Vincent discovered and adopted a windsurfing board at the age of 13.
After a professional Basketball career, alongside his love of his board, there was an important moment fast approaching: ending his sporting career. One day he began reading Tamata And The Alliance by Bernard Moitessier. It was a revelation. Sailing around the world's oceans just seemed like the obvious thing to do. This would be his second life.
As for me, I had been brought up on the stories of my grandfather who was passionate about the sea, and I was therefore very curious. I lost count of the times when as a child on family holidays at our cabin overlooking the Mediterranean, I would wonder what lay beyond the horizon.

When I had met Vincent eight years previously, we realized that we were dreamers, and those dreams never went away. Then one morning, we realized that the dreams alone were not fulfilling us. It had become imperative that we start to live out our dreams. We confronted what we had to do and set about doing it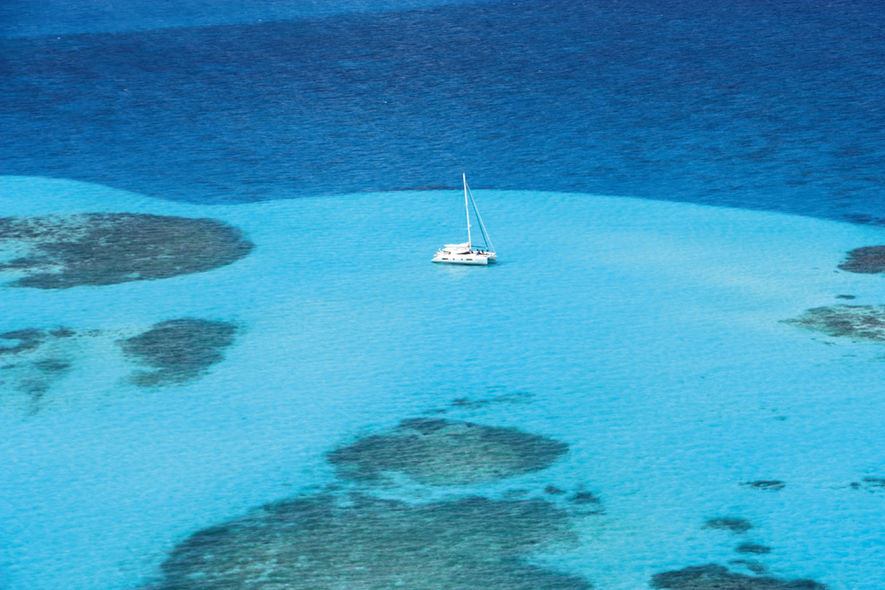 In 2011, we hired a Sun Odyssey 30i, named Art.T. It was on this boat that we earned our stripes, learning to sail with a friend who had years of experience. Six months later, he encouraged us to take on our first real passage. And there we were, between the continent and Corsica, taking on the first part of our dream.

The next year, we bought our first boat. It was an Océanis 393 which we fell in love with. We began to kit it out ready for the big voyage, as we'd decided that we were going to set off on this monohull. For the next two years we sailed Otemanu in just about all possible conditions, both summer and ...
Subscribe
Subscribe to Multihulls World and get exclusive benefits.
Subscribe
What readers think
Post a comment