Cruising
Ti'Ama - Discovering Mayaguana's lagoon in The Bahamas
Who: Alban, Sarah and Tom
Where: Bahamas
Multihull: Lagoon 42
Instagram: @Sailing_tiama
Since we smashed the champagne bottle on Ti'Ama's sparkling white gel coat in Lorient during the summer of 2019, nearly 13,000 nm have passed under the two hulls of our Lagoon 42. Although we were ocean sailing novices 3 years ago, we went in at the deep end together in the Bay of Biscay, without any particular experience. Since then, Tom, our little sailor, joined the crew in July 2021, just in time for the big departure, with no return date planned. After touring the Mediterranean, (where Greece was a real favorite), we are now on the other side of the Atlantic.
Murphy's Law blessed our Transat with three days of dead calm and an upwind finish where we finally diverted to the Grenadines instead of Martinique to avoid finishing the remaining 400 miles motoring against the wind (Yes, we finished our Transat up against a westerly wind. Incredible, isn't it?).
After sailing up the Caribbean arc, we dropped anchor in Mayaguana, the first island in the southeast of the Bahamas archipelago. Arriving in the lagoon, to the south of the island, we soon forgot the fatigue of the 4-day sail from Saint-Martin.
We discovered the most crystalline water we had ever seen, a lagoon with thousands of coral reefs inhabited by fish of all colors and lobsters by the hundred, to the delight of the captain. We are the only boat in this huge swimming pool. Near the beach, we observed a colony of pink flamingos: Tom, a great bird fan, went crazy. Later in the day, it was our turn to be like children on Christmas morning: a dolphin came to swim with us while we were snorkeling. If we had kept a bucket list, "swimming with a dolphin" would definitely have been in our top 10. It was time for us to lower the yellow quarantine flag and leave the lagoon to go back to Abrahams Bay to carry out our official clearance and enter the Bahamas which, one thing is for sure, still has some wonderful surprises in store for us.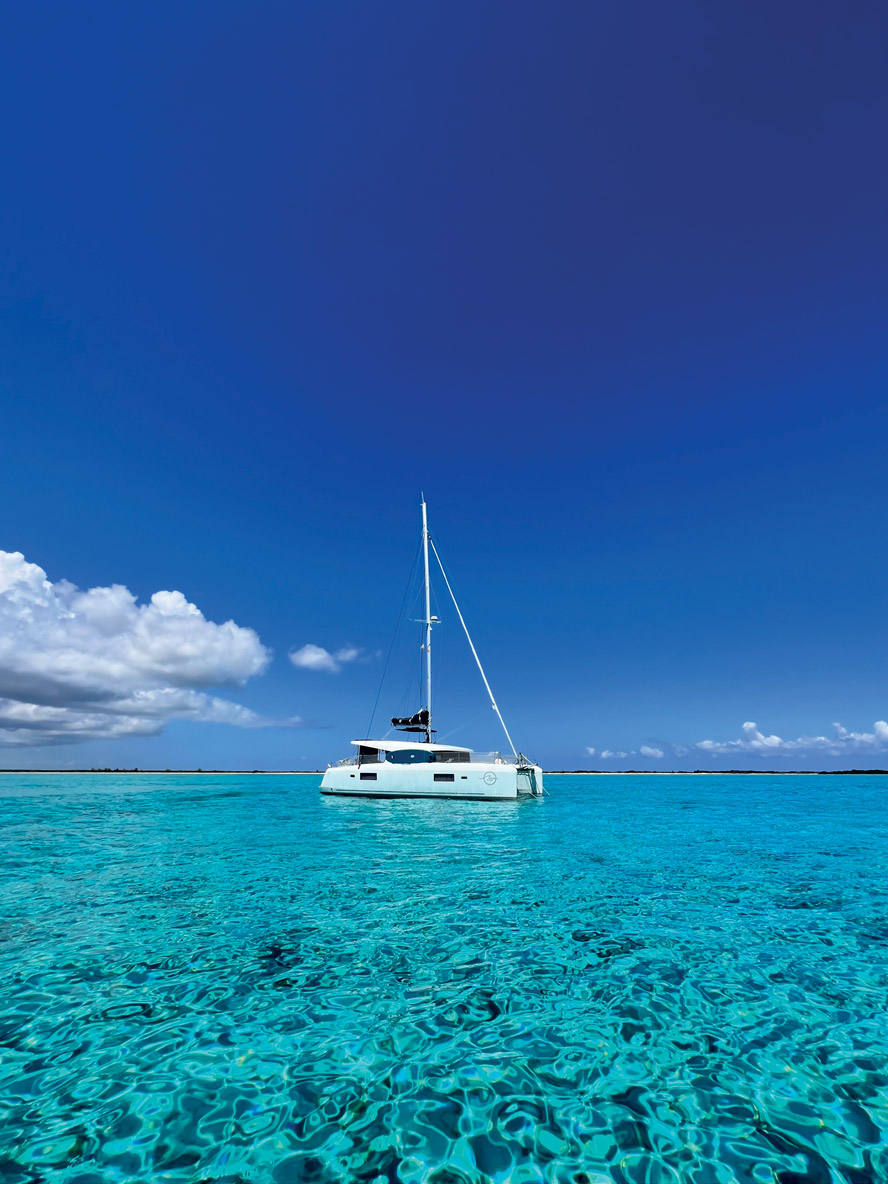 What readers think
Post a comment