Cruising
Zen - Buying the same multihull twice!
Who: Monique and Tom
Where: Newport to Caribbean & beyond
Multihull: Atlantic48 (Chris White Design)
Instagram : @onpassage365
---
Our decision to purchase Zen the first time took 15 minutes while we dinghied around her in a rapidly deflating tender in Southwest Harbor, Maine. After a multiyear cruise and 30,000 miles we sold her and went back to land life. Many years later, we received a phone call from a broker during the Pandemic asking if we were interested in repurchasing her.
Several tears of joy and 5 minutes later, the decision was made. Zen was back in the family.
After 10 years, how many people buy back their boats? Maybe a tiny percentage. We did it with gusto.
Zen had taken our family of four from Newport, RI to the Caribbean, South America, Central America, through the Panama Canal to the Galapagos, Marquesas, Tuamotus and Society Islands, Samoan & Cook Islands, the Kingdom of Tonga, all the way to our final destination of New Zealand, safely and swiftly. The cruise we took with our family from 2008-2010 was nothing short of amazing.
We sold her in the U.S. after it was over, thinking this «racehorse» of a yacht would cruise again with a new owner. However, this did not really happen. She was pulled from the water after a year and put on dry dock for 8 years before being offered to us again in 2021. At that time, with an overlanding truck camper, we were embracing the freedom to work and be digital nomads as empty nesters.
When the opportunity arose to go on another ocean adventure, we sold the land vehicle and brought Zen back into the family fold once more. We quickly devised a plan to snowbird, but after so many years on the hard, we needed a refit. Zen received numerous upgrades, replacements, and maintenance over 18 months. With her double-handed crew, Monique & Tom, she sailed from Newport to Bermuda. After a few days in Bermuda, she cruised further south to the welcoming waters of Puerto Rico, which will be her homebase for 2023. We no longer have our 10-year-old son and 12-year-old daughter in the cabins on her starboard hull. The experience feels different this time around. A smaller crew, coupled with next generation connectivity, enables full-time work anywhere. It has been a dream come true to be able to continue our careers while we cruise and live aboard Zen. The turquoise waters of the Caribbean make for a beautiful remote office setting. It's an honor to return to the Virgin Islands, Windwards, Leewards, and ABCs on a performance catamaran, especially one that has a long and rich history with us.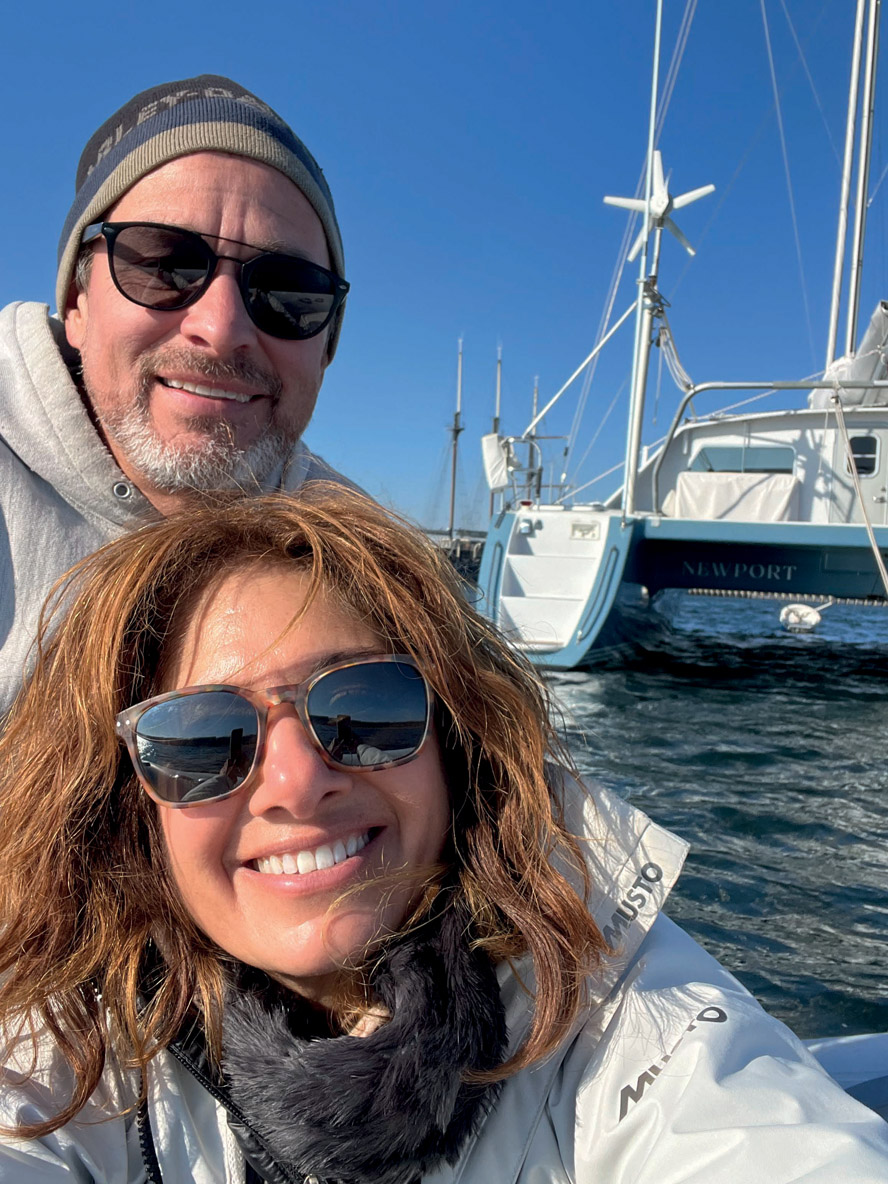 What readers think
Post a comment