Technical
Catamaran basics Taking a reef in the mainsail
1) You're sailing fast; the speedo is showing double figures... You're having the time of your lives aboard, but if the anemometer is showing 20 knots of true wind or more, think about reefing the mainsail!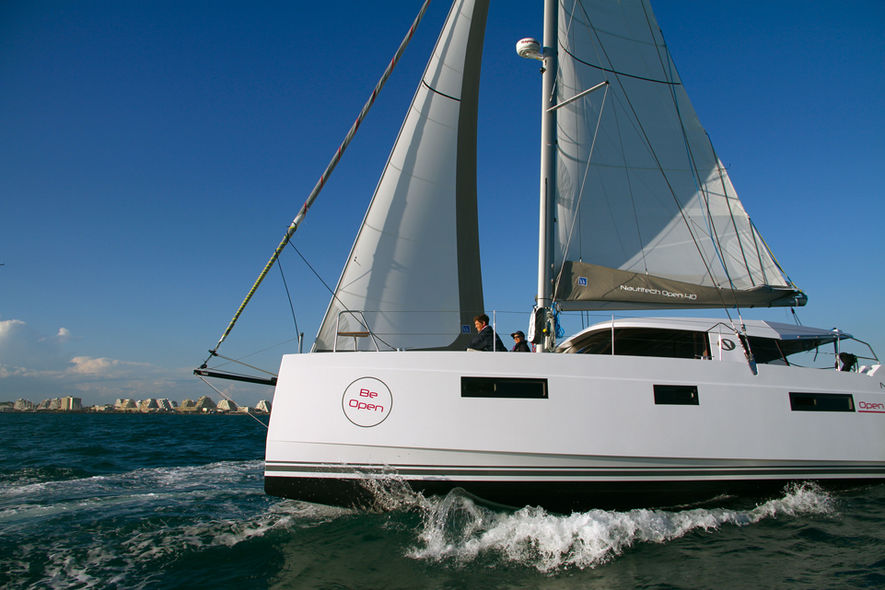 2) Try to sail on a close reach, with the foresail pulling well.
Start by freeing the mainsheet and possibly moving the traveler to leeward to decrease the wind's pressure on the mainsail.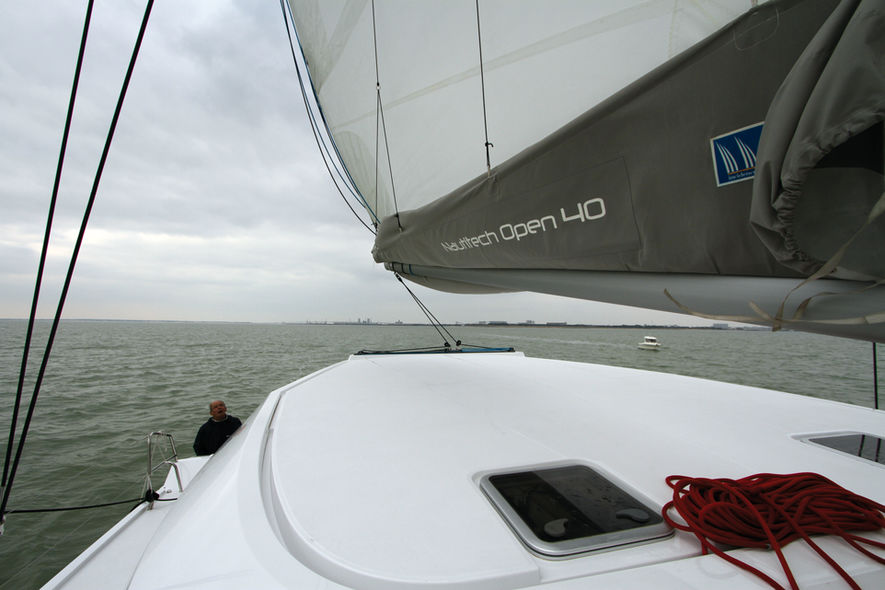 3) Take in the topping lift, to support the weight of the boom whilst you take in your reef.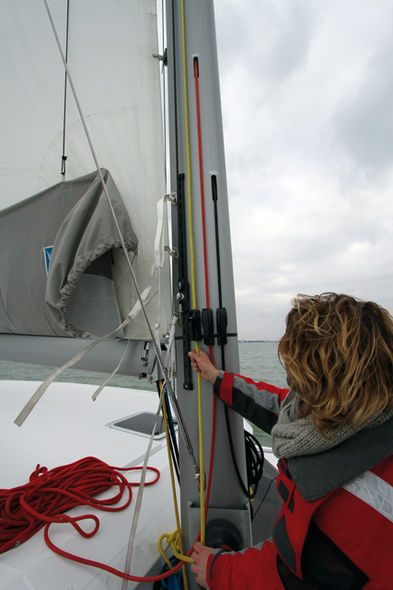 4) Make sure that the main halyard is free to run without forming a knot against the jammer.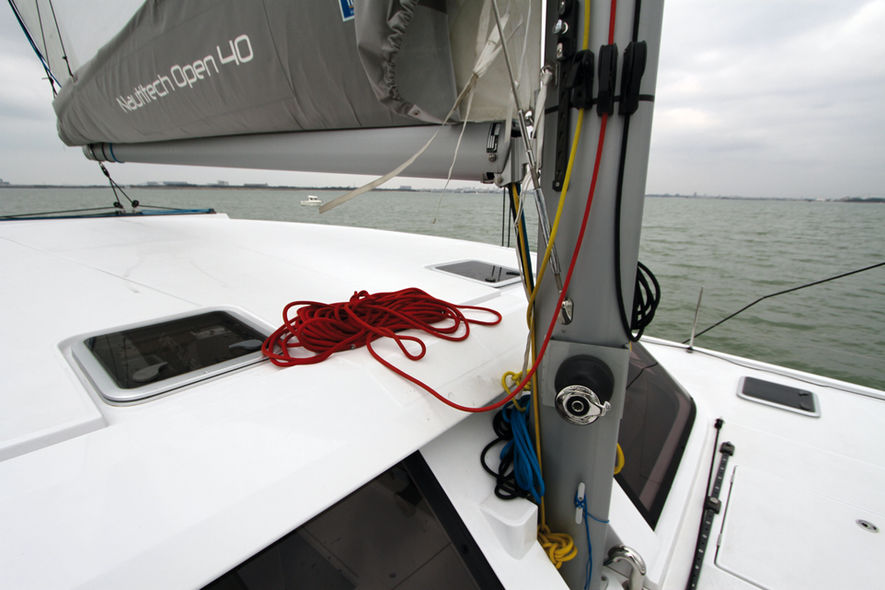 5) Take in the main halyard on the winch to open the jammer, here on the mast, with no pressure.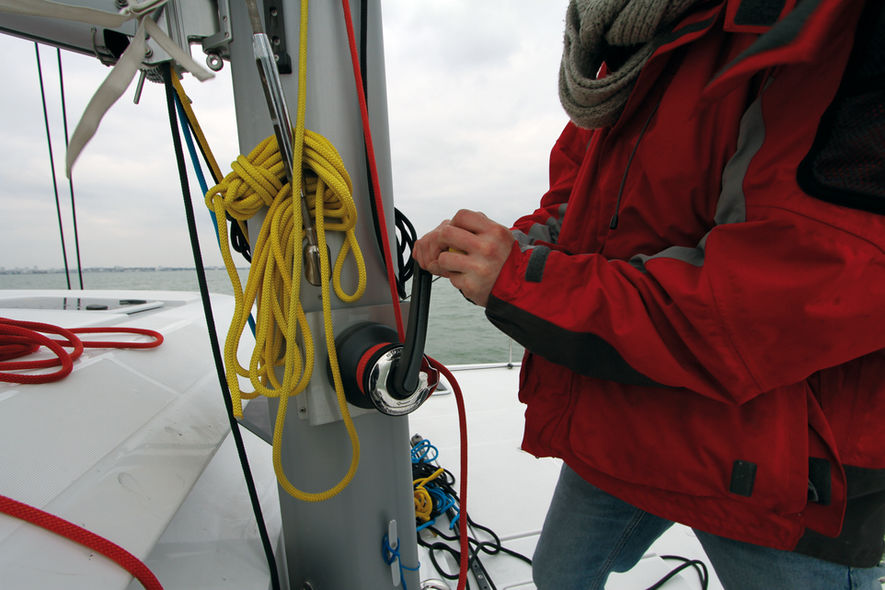 6) Free the halyard as required – possibly taking a turn round the winch. You can start to take up the slack in the first reef pendant.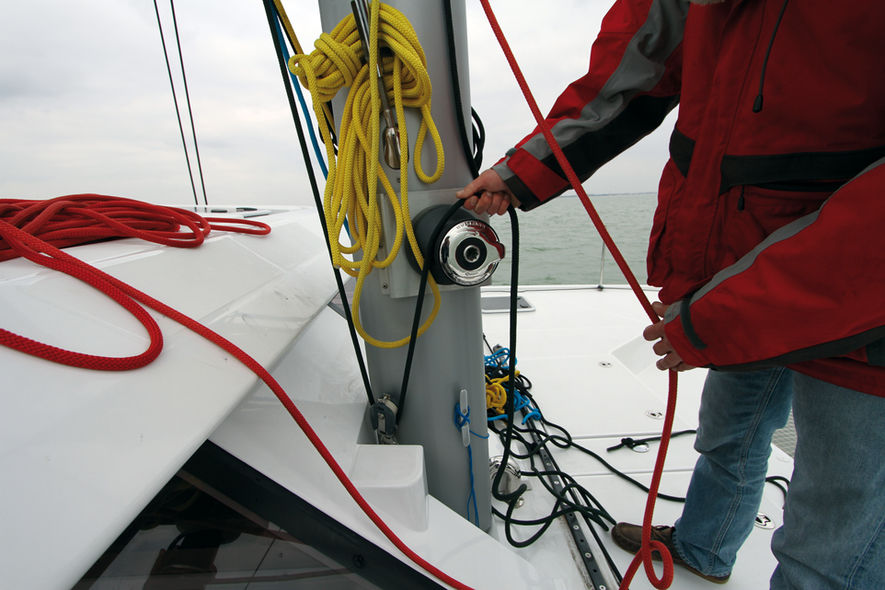 7) Make the main halyard fast so that you have enough slack to attach the tack of the first reef.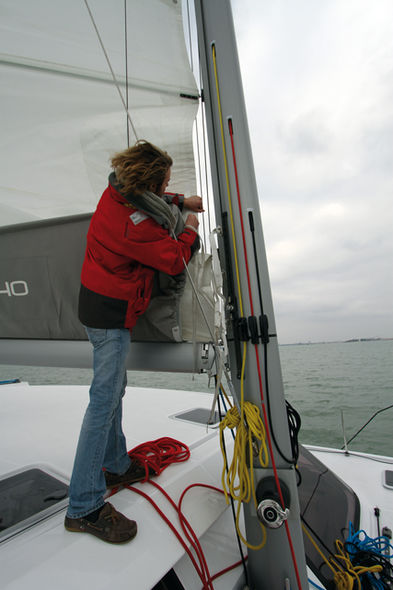 8) The tack can be secured by a line – automatic reefing - , a simple hook, or again a tape and a snap link, as seen here.
9) Once the tack is in place, you can take in the main halyard using the winch. Don't hesitate to haul the luff taut.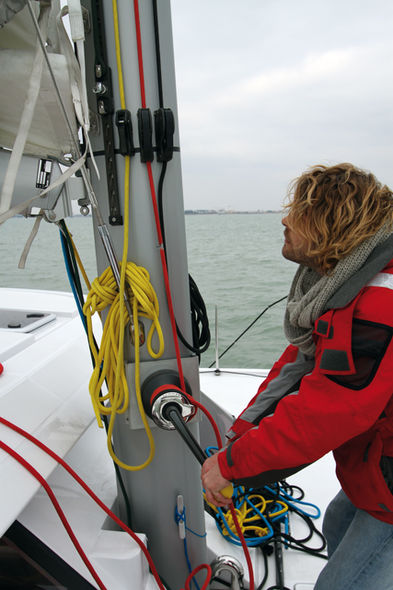 10) All that remains is to take in the reef pendant. Here again, don't hesitate to apply tension, to flatten the mainsail.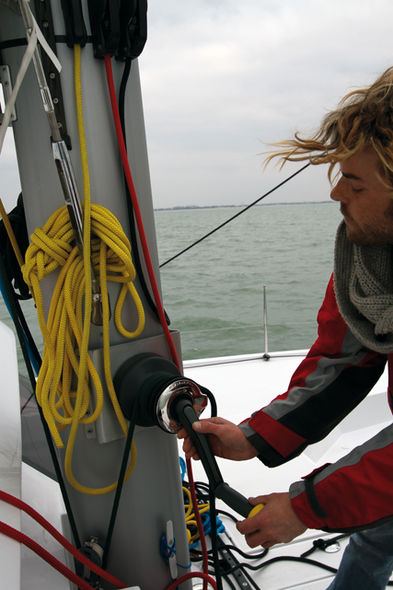 11) Observe your sail's leech: if it is too 'open', the boom vang is too tight. And if reefs 2 and 3 are marked, the pendants are also under tension: free them!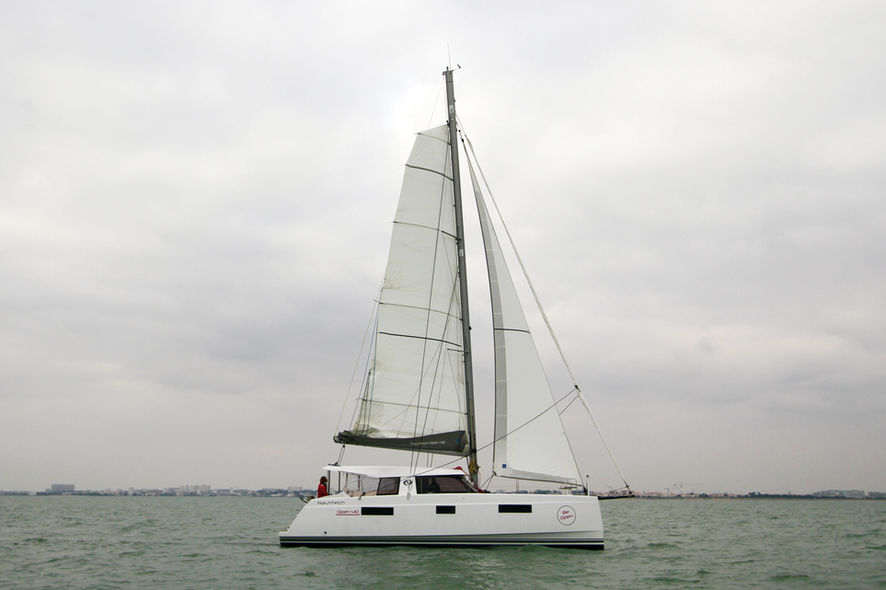 12) There you are, under mainsail with one reef and self-tacking jib – enough to take 27/28 knots of wind in perfect safety.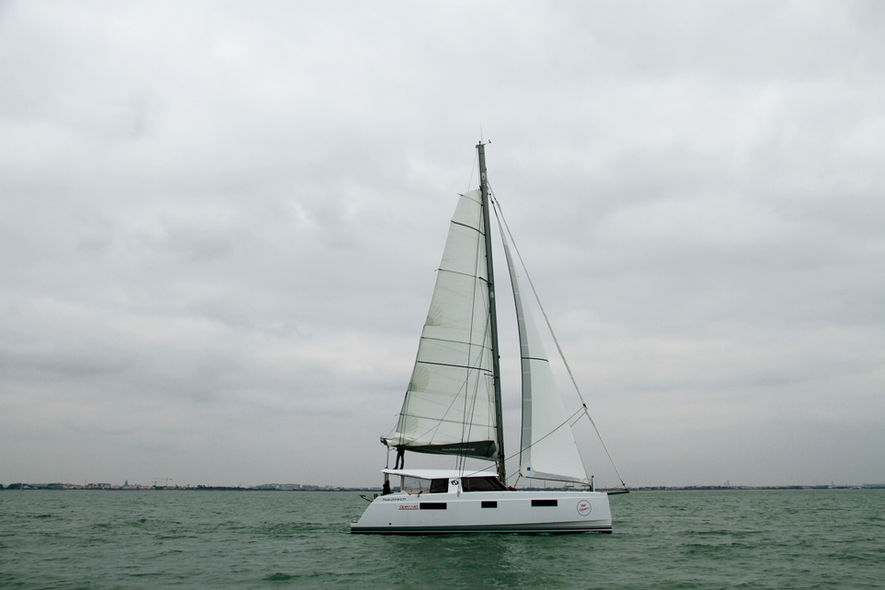 Subscribe
Subscribe to Multihulls World and get exclusive benefits.
Subscribe
What readers think
Post a comment