Technical
Changing your own propellers!
Most catamaran manufacturers offer fixed propellers with two or three blades. Robust and basic, these have the advantage of offering good propulsion under engine - in forward as in astern - and above all, are not particularly expensive... It is not for nothing that charter companies favor this type of propeller. But under sail, you're not getting a bargain... Count on losing a good knot of boatspeed compared to a boat equipped with folding or variable pitch propellers. And a knot is not nothing: consider a 2,700nm Canaries to Caribbean transatlantic passage taking 17 days, at 6.62 knots average… sailing a knot faster would have you swimming in the turquoise water two full days sooner!
Changing the propellers on your multihull is not as complicated as it looks - just a little preparation, especially for hauling out. What is necessary, before starting, is to choose the right propeller. The most basic models are the "duckbill" style. They are mostly used on racing boats and are inexpensive (less than 1,000 euros apiece, depending on the size of the boat); they offer almost zero drag thanks to their articulating blades but produce poor engine performance, particularly going astern. Props fitted with feathering blades are much more effective, especially those with adjustable pitch. But they cost two to three times as much.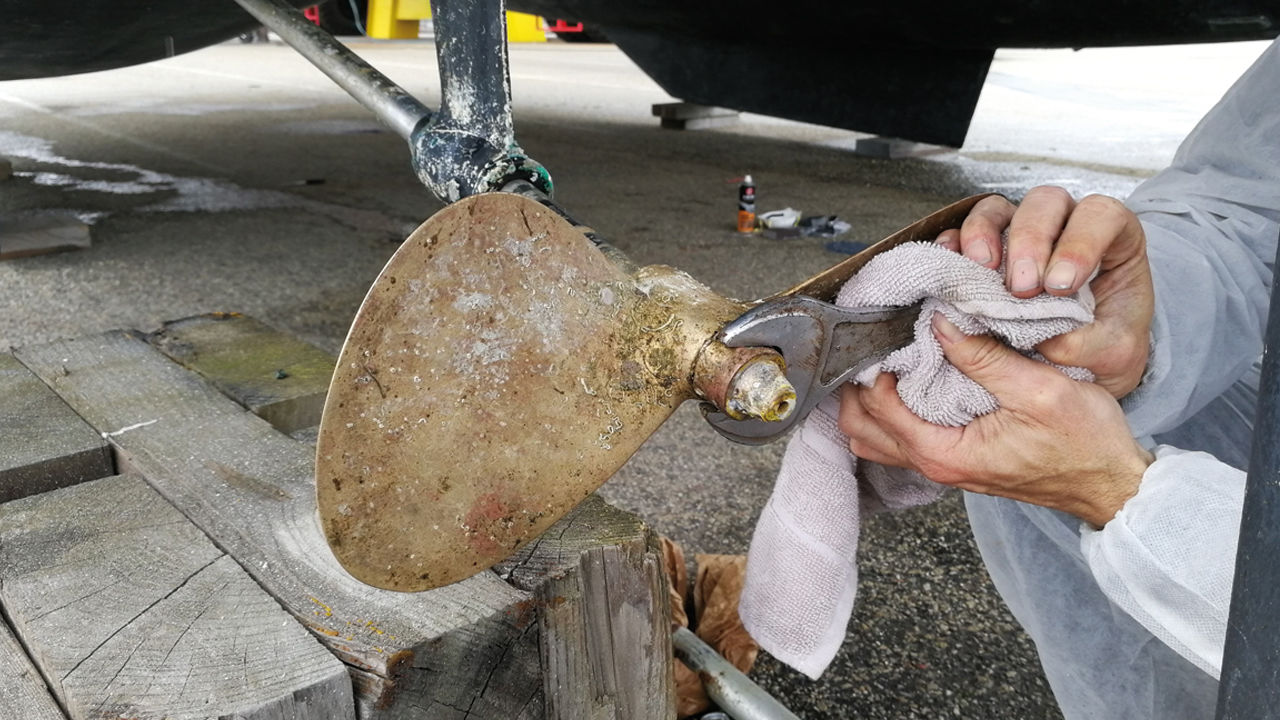 Ordering your propellers
Once you have settled on a make, the manufacturer (in this case, J-Prop) will ask you the direction of rotation, the dimensions of your propshaft, but also the characteristics of the taper (at the end of the shaft) and the keyway, as well as the length, type and size of the thread.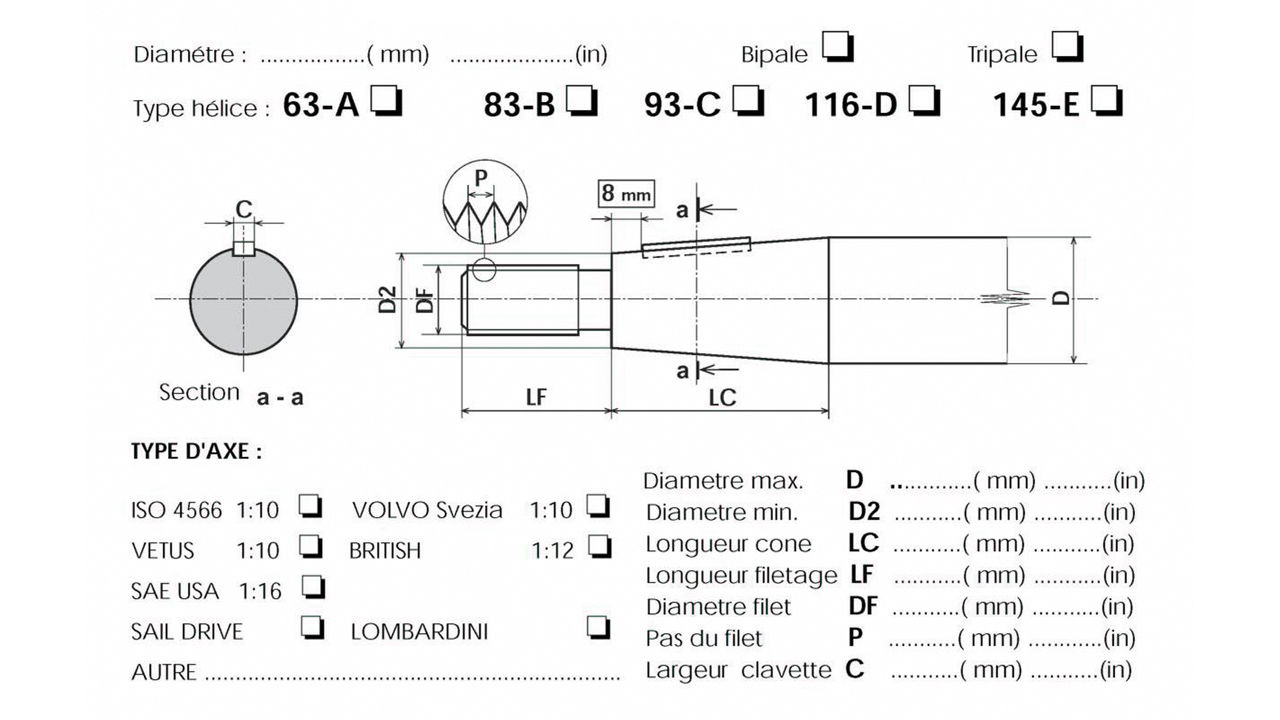 Hauling out
For peace of mind, organize a sufficiently long haulout, as you're likely to need to remove your existing props to determine at least some of the dimensions. Drying out between tides, even you've already got your new propellers, is an operation not without risk…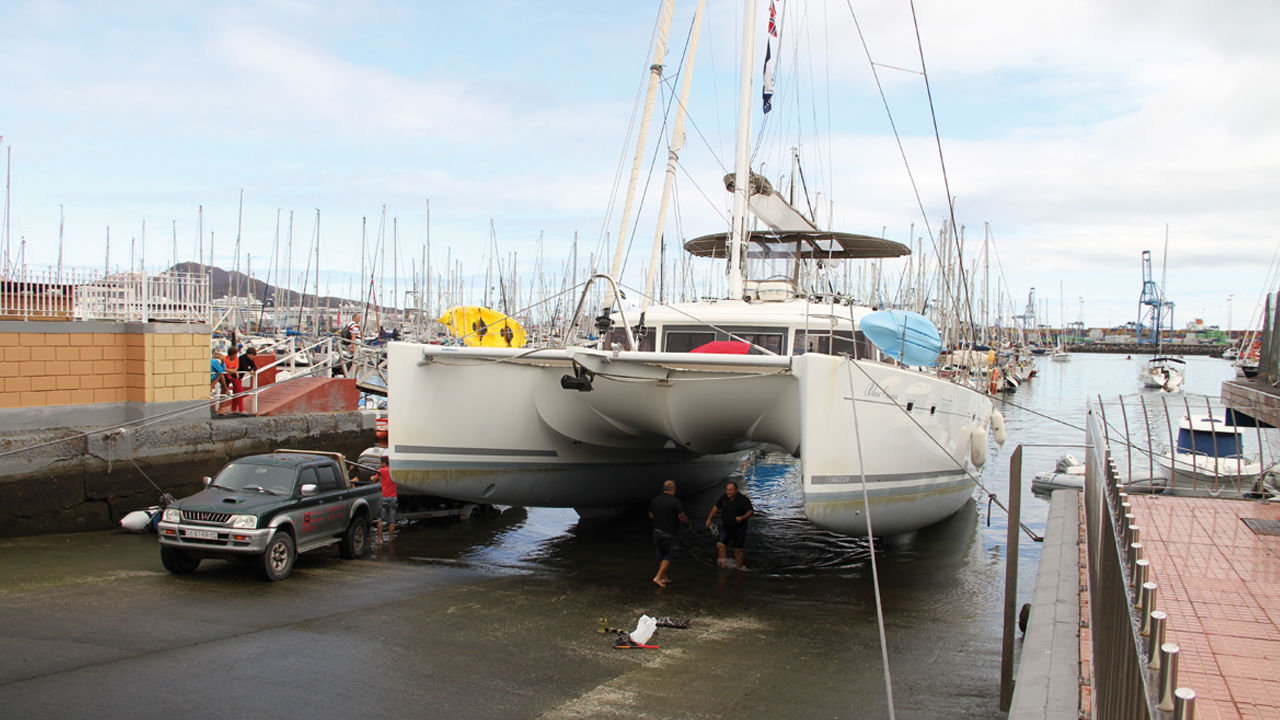 Removing your zincs
A haulout is the right time to change your zinc anodes - they never last longer than one season. They are removed by undoing one or two screws.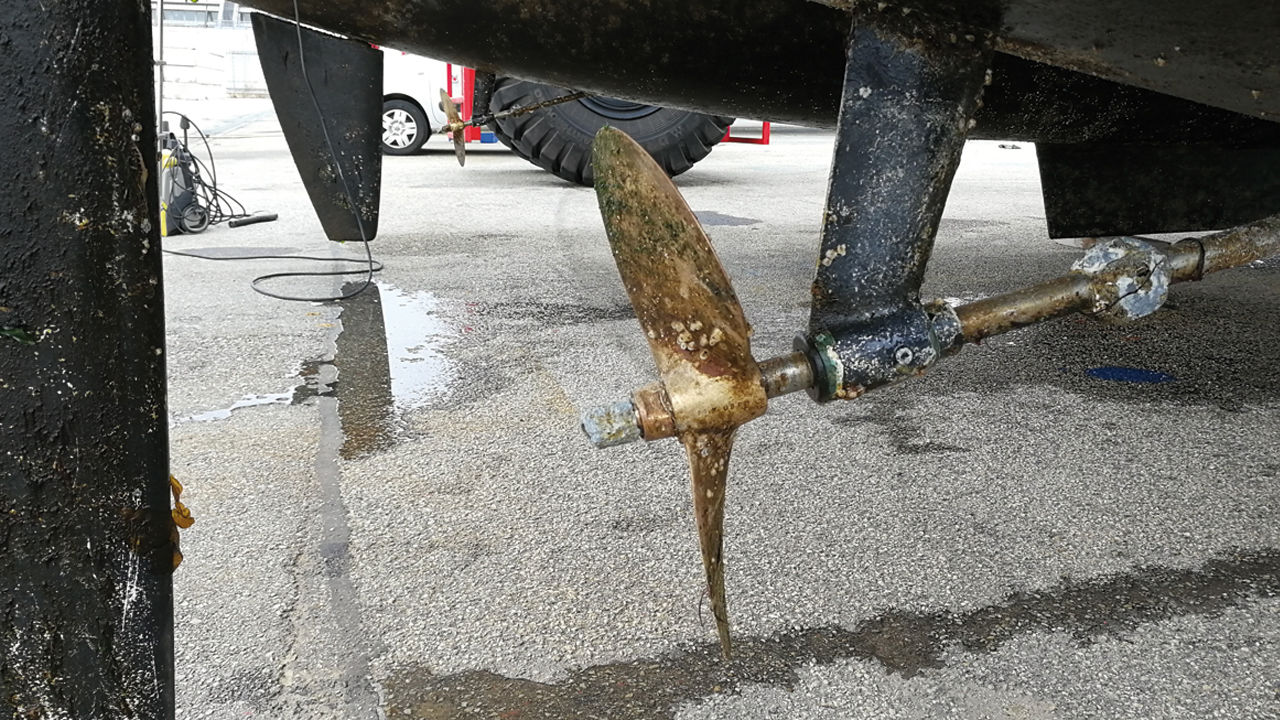 Removing the locking nut
Most propellers are fixed in place on the propshaft thanks to a rectangular key, and are held on by a nut on the shaft. To undo the nut, flatten out the tab washer, block the propeller from turning, and… spray some penetrating oil (or apply heat with a hot air gun), before setting-to with a wrench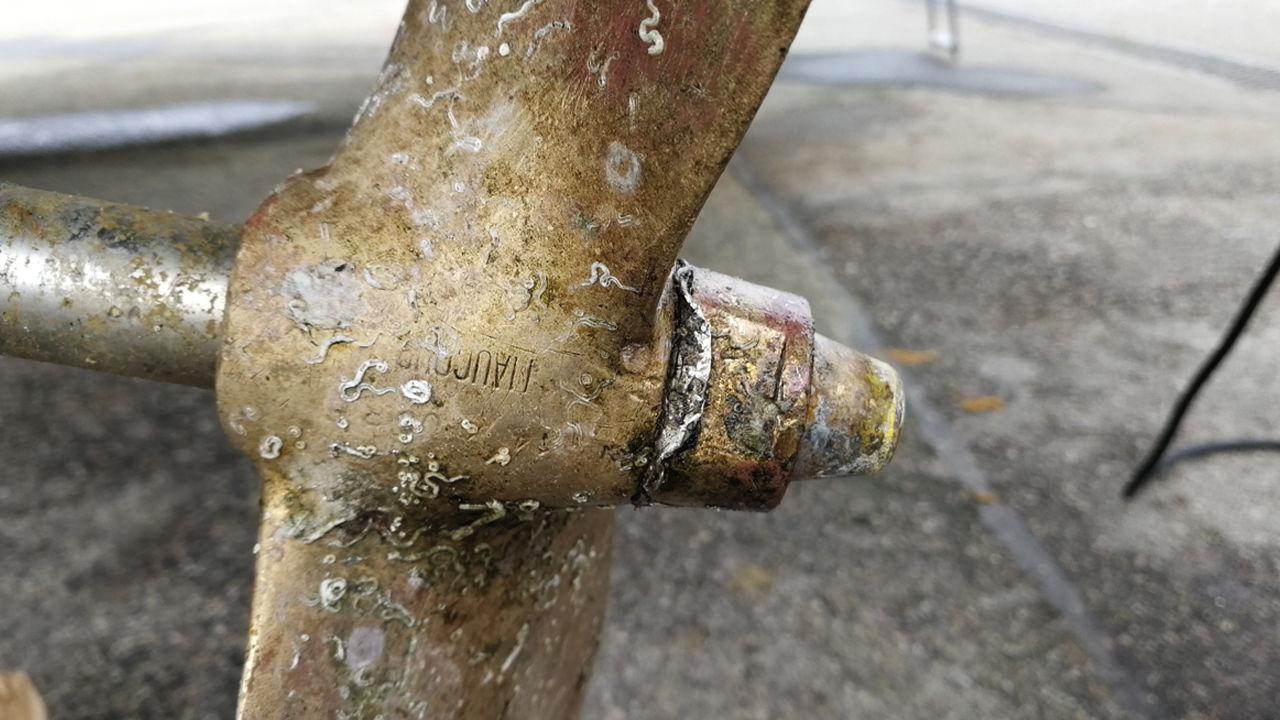 Extracting the propeller
A prop must not be removed by whacking the blades with a heavy object, even if used with a sacrificial lump of wood! More often than not, you need a puller, which applies its force to the end of the shaft. Note that some props don't require an extractor to be removed.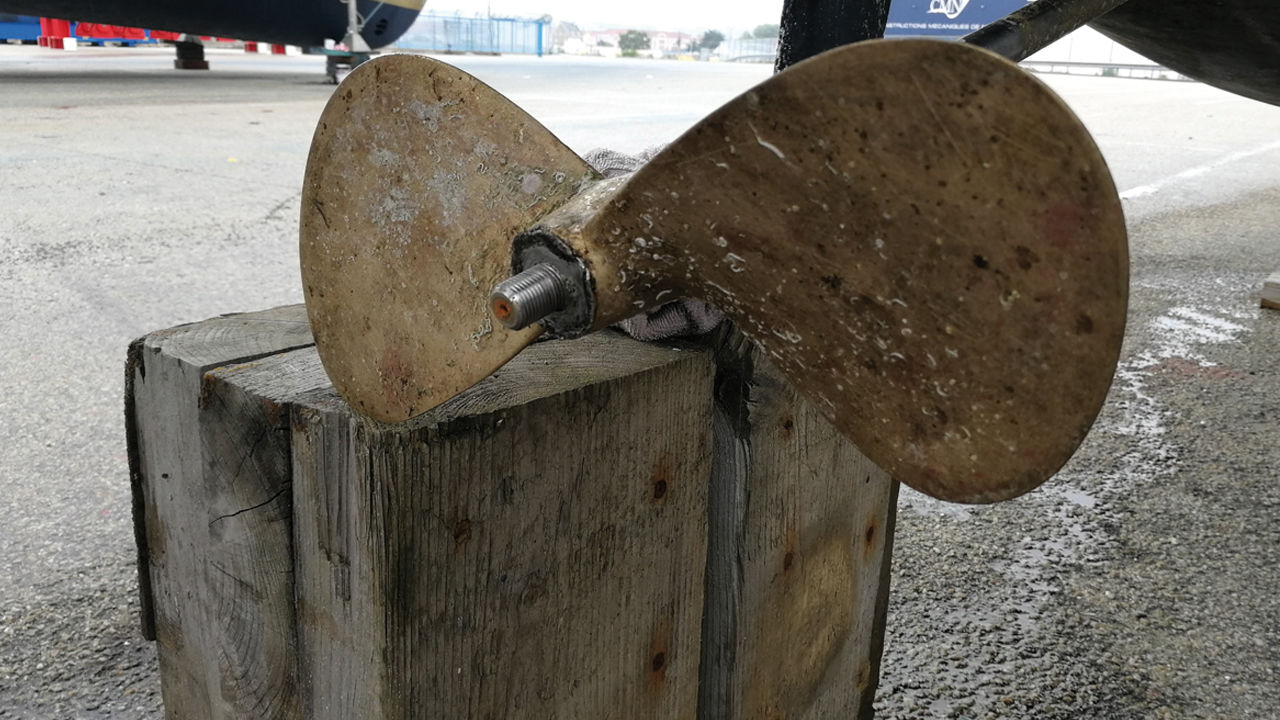 Polishing the shaft
Your propshaft is now stripped bare, so it's the ideal time for a makeover! Rub down with some 180-grit sandpaper, and the barnacles and other deposits will quickly become a distant memory…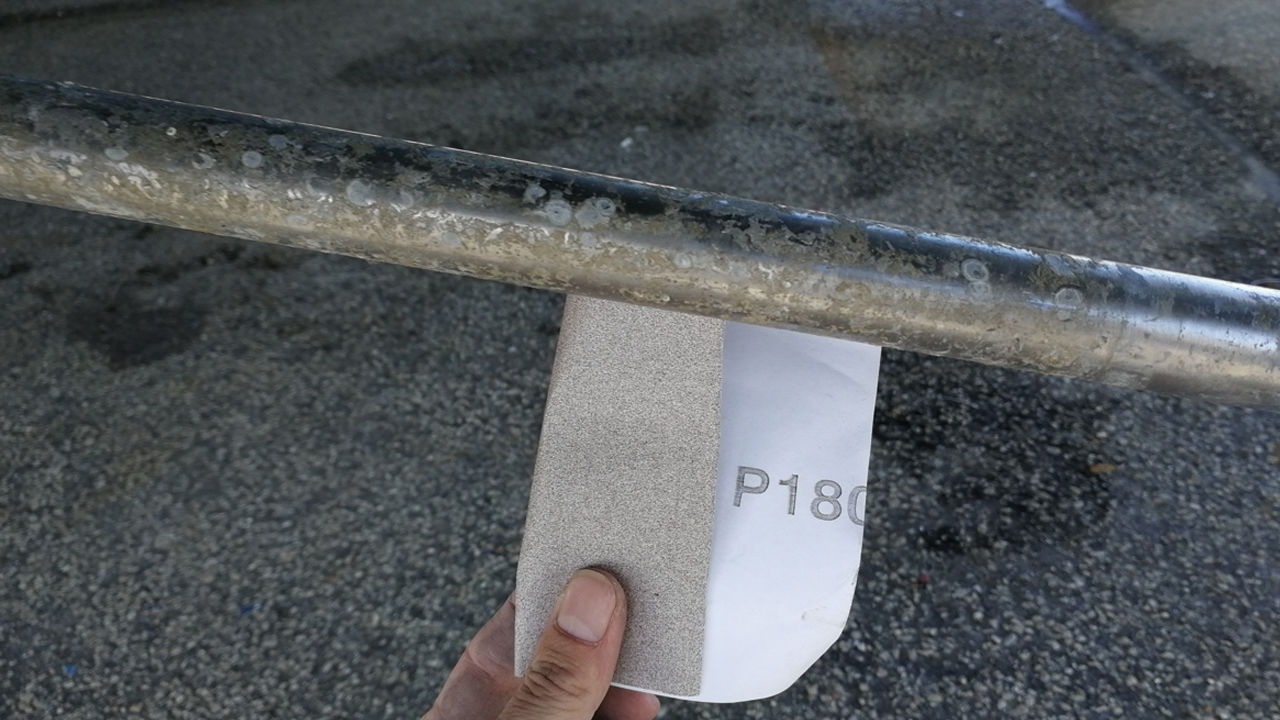 Fitting the new ...
Subscribe
Subscribe to Multihulls World and get exclusive benefits.
Subscribe
What readers think
Post a comment