Technical
Fighting fire aboard
While a leak leaves time to get organized, to attempt a repair and if necessary prepare an evacuation, fire leaves no latitude, as the flames and toxic smoke will force you to abandon ship very quickly. Even though certain builders (such as Catathai) are perfecting fire-retardant resins, polyester remains a material which burns very quickly.
Understanding the risk of fire is therefore essential. Here it is a question of preparing your boat specifically, following common sense rules, but above all not forgetting to make your crew aware of this risk. The start of a fire must be dealt with as early as possible. The first seconds are of prime importance in extinguishing or smothering it, hence the importance of having suitable equipment which is above all very easily accessible. It is essential that the whole crew has a good knowledge of the means to use and how to proceed.
The means have been developed and there are three different categories of extinguisher: powder, foam and CO₂.  They allow you to fight effectively the five existing kinds of fire, and they must be fitted in the places which correspond to their function.
Good preparation, good habits, and in-date extinguishers, whose location and use everyone aboard is familiar with, will allow you to set off with peace of mind and enjoy your cruising to the full...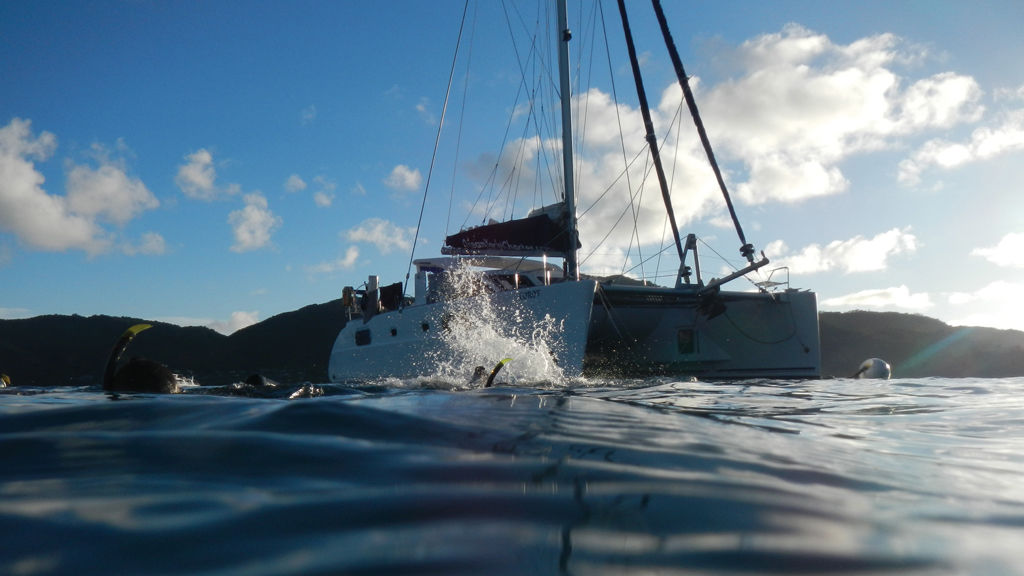 A few good actions are enough to avoid problems: Keep the gas burner button pushed in, and close the valves when you aren't using the gas. When stopped, remember to cut off the batteries. It's also essential to keep the engine-room bilges clean, ensuring no hydrocarbons can build up under the motors, and store the outboard's gasoline in a dedicated locker. Simple, but (very) useful precautions!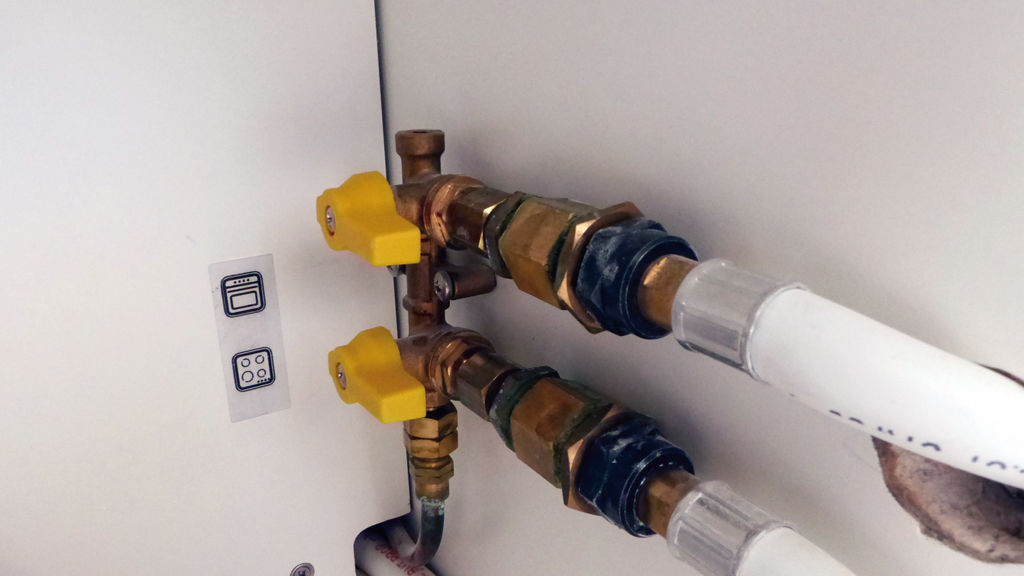 The French regulations have made extinguisher signs compulsory. If your boat is not equipped with them, don't hesitate to put stickers in front of each piece of equipment. Don't forget that you will probably not be able to act at the crucial moment, and therefore everyone aboard must be able to act.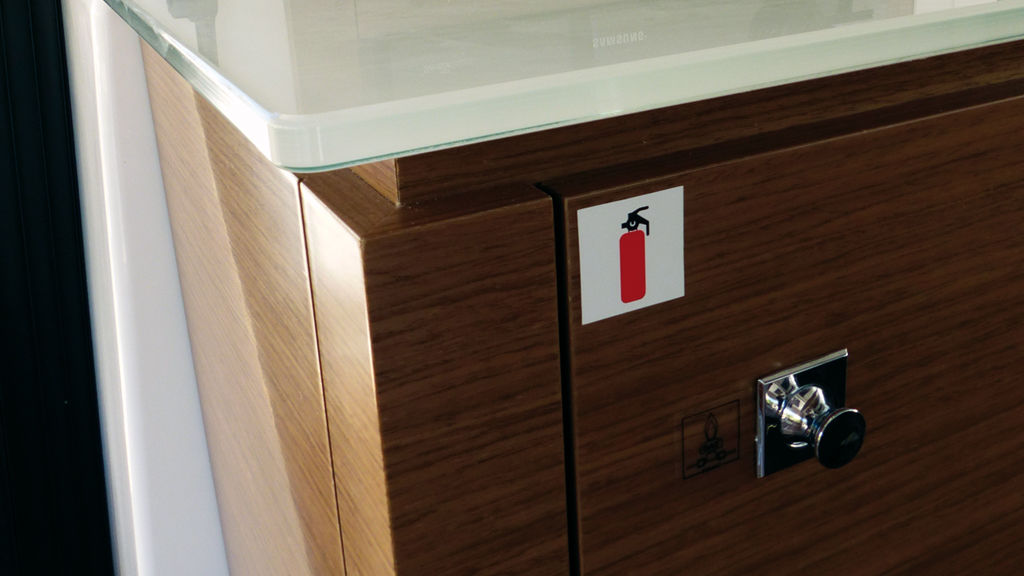 It is important to have an extinguisher in each cabin to avoid being caught in a trap. For Class A (wood, paper, material) and Class B (resin, plastic) fires, a powder extinguisher is very suitable. A foam one will also do the job, and will only require a minimum of cleaning after extinguishing.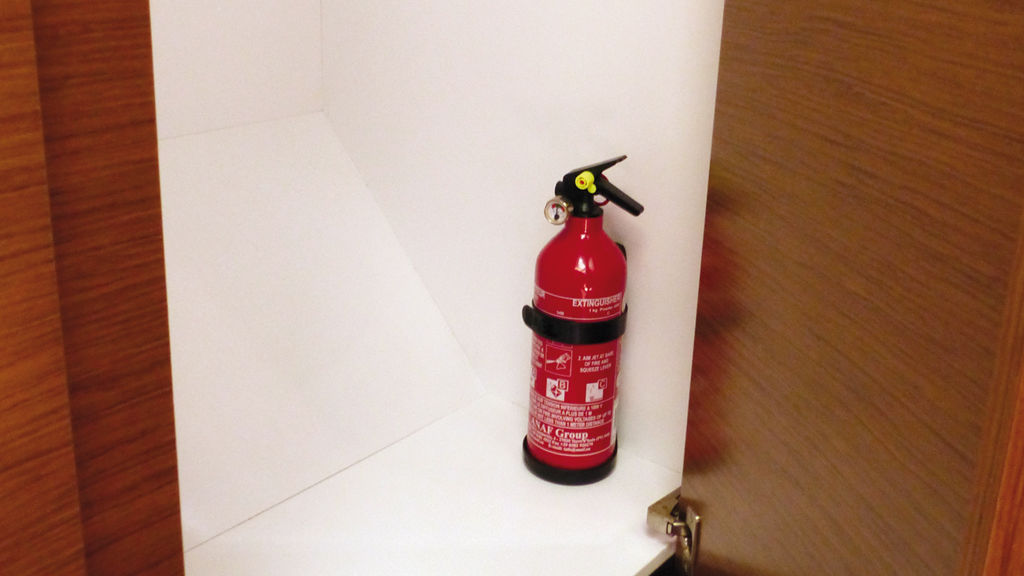 In the engine room, a remotely controlled extinguisher is compulsory over 160 hp. A CO₂ extinguisher is well suited to these interior fires, as it lowers the oxygen content and is suitable for electrical or hydrocarbon fires.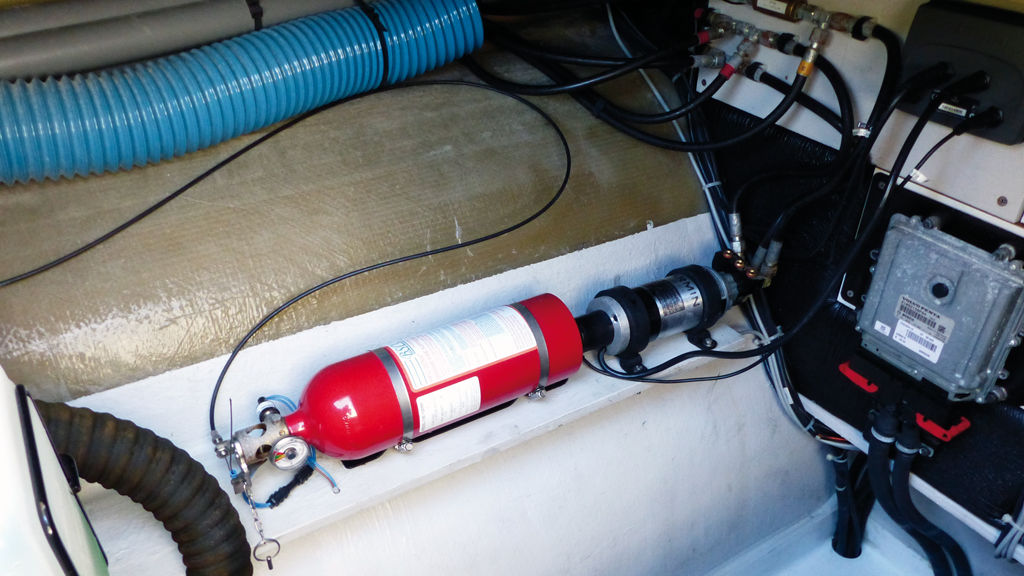 With engines of less than 160 hp, a hole must be drilled in the bulkhead to allow just the nozzle of an extinguisher to pass. The engine space can thus be kept closed, to avoid draughts which fuel the flames.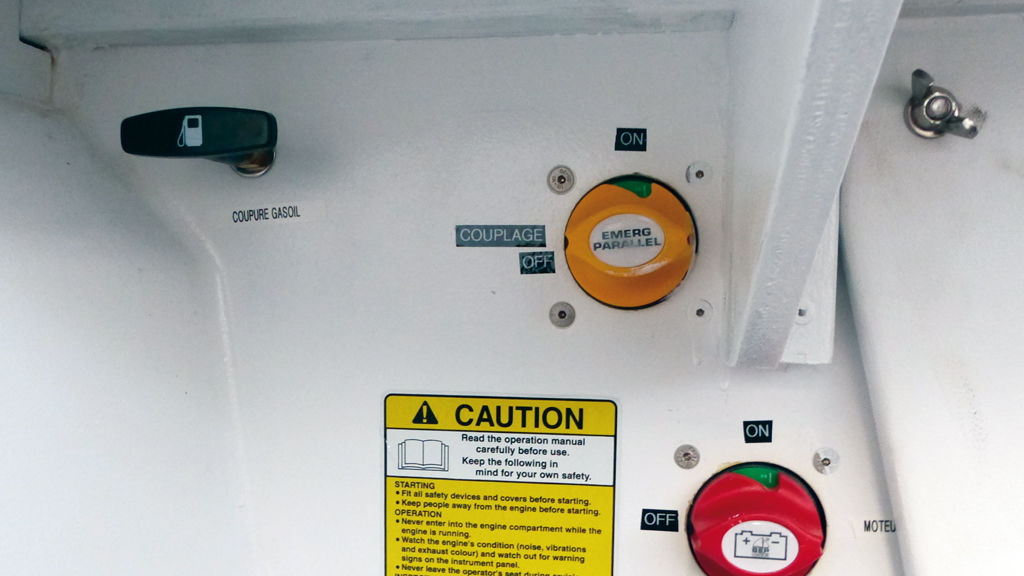 If you have a fire on board, you must remember to cut off the diesel, gas and electric circuits. Well positioned and indicated circuit breakers ...
Subscribe
Subscribe to Multihulls World and get exclusive benefits.
Subscribe
What readers think
Post a comment