Technical
How to avoid minor injuries aboard your multihull!
It can happen to anyone and even to the best of us. Take Eric Tabarly for example. He injured his foot in Tahiti on board the Pen Duick III. This sort of accident is usually just painful, but it can cast a shadow on your cruise and your holidays. Eric had to be repatriated to France when an infection set in. Despite this, he made the most of his injury as during his forced return to France he met Gérard Petitpas, with whom he continued the fabulous saga of the Pen Duicks. His crew was able to get the boat safely back into port. For you, it could be a much more distressing situation: a spell in a hospital in a far-flung country is never a pleasant experience. And if you need to be repatriated, your multihull may need delivering back to you. What's our greatest ally when it comes to avoiding injury? Common sense! Why? Because the risks can be easily identified. In this article we're not going to talk about high level risks such as falling overboard or from the mast, but rather the risks which come with our routine activities on board. If these are carried out with a few precautions, then there is much less of a risk of an accident.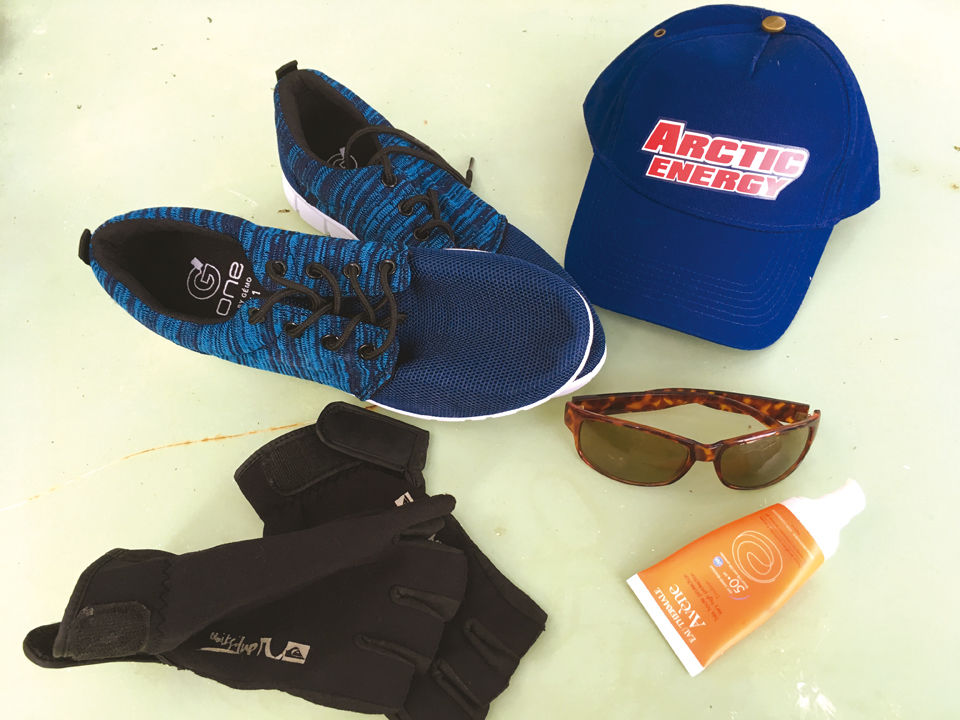 Be watchful right from the start
As soon as you set foot on something that moves, you need to be vigilant. For example, when you are on the gangway or the sugarscoop, make sure that you throw your bag on board or hand it to someone who is already onboard. This can avoid you slipping when it is handed to you or stretching or twisting a muscle. This cautiousness is to be maintained the whole time that you are on board, especially when you are sailing. Even though multihulls list very little or not at all, they can still pitch and roll in a choppy sea. No running on deck and always holding on with one hand is an absolute minimum. Wearing anti-slip shoes isn't just to stop you slipping. They also protect your feet which are a perfect target for all the fittings that protrude onto the deck. Stanchions, genoa tracks and cars, mooring cleats, blocks and clutches are all potential traps for our toes, and they take great delight in getting in our way… Another classic, which can cause a painful tibia, is a deck hatch being left wide open. Watch out too for locker lids, which have a nasty habit of closing on fingers after a roll.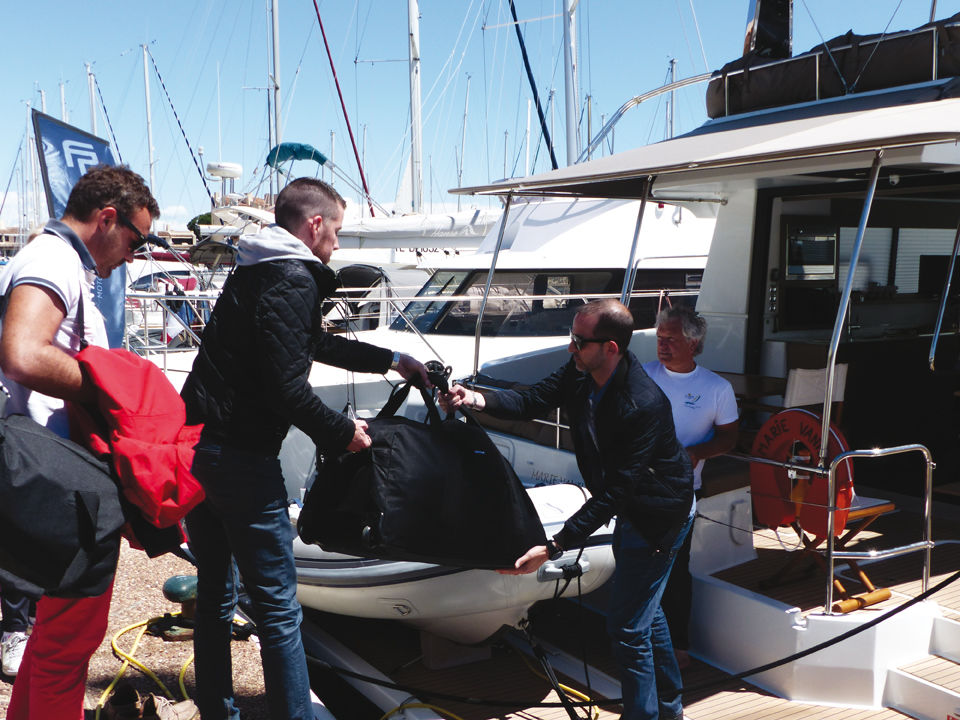 Caution with sheets, ground tackle and outboard engines
If just wearing shoes is a simple precaution to take for getting around on board, they are mandatory once you start anchoring maneuvers. When dealing with the anchor, chain and the rode, you must have well-protected feet, otherwise you risk crushing a toe. Manual activities with mooring lines, whether letting out or bringing in, require extra vigilance: gloves are very useful to avoid cutting or burning. Dealing with ropes is another area which is fraught with risks. Severe burning can arise if you are struggling to hold back the mainsheet that wants to follow a sail. When on the ropes, your hands should never be too close to the ...
Subscribe
Subscribe to Multihulls World and get exclusive benefits.
Subscribe
What readers think
Post a comment