Technical
Ocean Cruising - A refit before you set off
Sometimes, because of too much time spent sailing, maintenance may have been neglected - whether it is your long-standing vessel or the one that you have just acquired. In both cases, technical adaptation is crucial to meet the requirements of long passages and life on board. It is the age and condition of the multihull, in relation to your capacities, your financial means and your sailing objectives that will determine the scope of the refit. It is not about a total rebuild: it is about a technical upgrade, in terms of safety and aesthetics. For a five- to ten-year-old boat, the main thing is to carry out maintenance on the engines,the rigging, the sails, the fittings, the batteries and the electrical system. A serious haulout including stripping any paint back to the gelcoat is also recommended. The cost of this operation? € 10 to € 35,000. Ideally, you should allocate part of your budget to comfort and navigational equipment - gennaker, watermaker or modern electronics.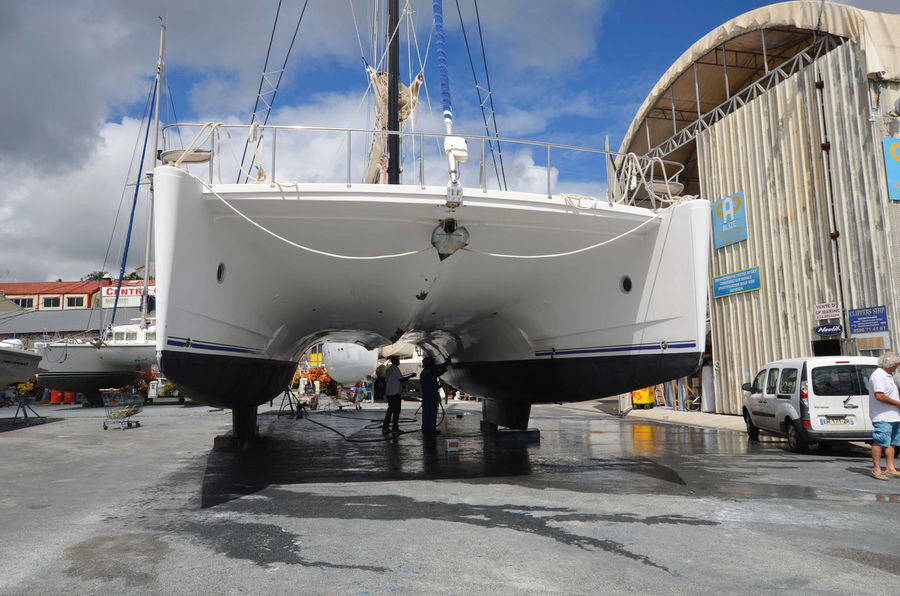 Hulls allow you to float... and clean hulls are a guarantee of good performance and safety. New antifouling or even better, a complete "retreatment" with better protection such as an epoxy gelcoat for example.
The keels and rudders are very exposed when the boat gets bumped or hit by a UFO (Unidentified Floating Object). A complete overhaul of the rudder stocks and keel attachments (or daggerboard mechanisms) is a minimum. Replacement should be considered if significant weaknesses are found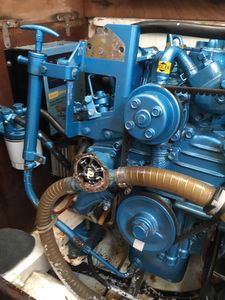 The engines are essential elements of your multihull. A check-up - or even repair - is an essential step. Also, remember to keep the bilges clean: this is the best way to detect damage (leaks, wear and tear, or debris from a defective part).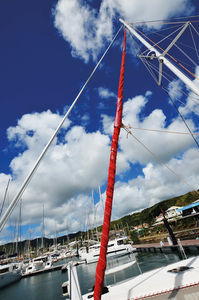 The rigging, sails and ropes ensure the propulsion of your multihull on long voyages. You won't get far with sunburnt seams and damage caused by chafe. It can also make you feel unsafe. So get it all out, inspect and repair it (or replace it)!
Turnbuckles, shrouds and chainplates are under greater stress than those of a monohull. These parts sometimes end up corroding. Twisted or seized-up, they are no longer usable. They must be replaced at least every ten years.
There might be tax breaks to be had on your vessel? Changing ropes, upholstery, covers and awnings should be routinely carried out as they are quickly burned by the sun, even after only three years. For standard rigging, the price range goes from € 1,000 to 3,000 depending on the materials that you choose. Outdoor upholstery will require between € 3,000 and 6,000.
Electrical, navigational and safety and survival equipment should be inspected, and repaired or replaced if necessary. Why not take advantage of this to switch to lithium batteries, which are more resistant to discharge and are much lighter for the same power?
After the inevitable technical and safety upgrades, you can think about ...
Subscribe
Subscribe to Multihulls World and get exclusive benefits.
Subscribe
What readers think
Post a comment