Discovery test
Ricochet: the future perfect!
From high up on Pyrmont Bridge, we were firstly struck by the incredibly fluid design. On any other boat, the coachroof's round portholes with decreasing diameters could appear dated. Here they confirm the impression that here we are dealing with something different, unknown until now, a Un-identified Floating Object. The integral pearl grey paint refines its lines, blends its interior spaces, captures and reflects the light. Down on the pontoon, at the foot of the sugar scoop, we felt almost intimidated! The pearl non-slip seems to envelop perfectly the shapes originally designed by Ian Farrier, assisted by the talented Australian design office, Murray Burns and Dovell (MBD). Since 1989, at Newport, north of Sydney, they have been designing some of the fastest, most elegant boats imaginable: Ricochet is undeniably an eminent representative. All the accommodation has recently been reinterpreted by the designer and interior architect Burley Katon Halliday (BKH Sydney & New York).

We were however very quickly put at our ease by Frank's huge smile; like most Australians, he doesn't bother with polite conversation. The contact was frank and jovial: welcome aboard! Behind his sunglasses, sheltered by his cap, the little goatee and the haircut reminded us of a certain Sir Richard Branson. Added to this striking resemblance, it turned out that Frank had been the skipper of Necker Belle, the 32m catamaran belonging to the creator of Virgin! But the likeness between the two men didn't stop there! He too is motivated by the same search for excellence, the same creativity, the same attention to detail. Moreover Frank called on the suppliers of Necker Belle to realize and equip Ricochet: the guarantee of achieving exceptional levels in all areas.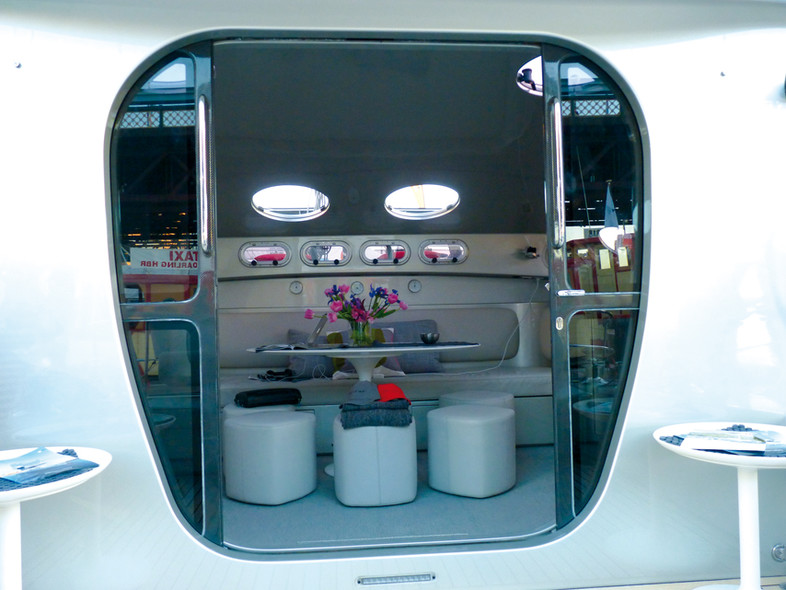 As regards the construction, Ricochet benefitted from the most advanced technologies for its initial construction in 2004, by Multihull Technologies Australia, to finally weigh just 8.5 tonnes. The 2008 and 2013 refits continued and perfected the quest for the absolute. The quality of the carbon-epoxy sandwich and the perfection of the look of the Awlgrip 'Metallic Silver' betray the thousands of hours of filler, sanding, and finishing necessary for such a result. Although the rotating mast and the canoe-type boom, inevitably in carbon and in the same immaculate silver livery, are not surprising, and although the martingale, also realized in this remarkable fiber allows you to see that everything has been thought of, and there has been no skimping, what can we say about the helmsman's seat which seems to take root in the deck? The shape and link reproduce We remained amazed at the mirror–like finish of the smooth parts. In admiration of the lines which flow smoothly, transversally along the aft crossbeam, or longitudinally along the coachroof, finally skirting in a very obvious way round a ...
Subscribe
Subscribe to Multihulls World and get exclusive benefits.
Subscribe
What readers think
Post a comment