Technical
Setting up the mainsail on your multihull
Grand-voile haute : c'est parti pour des moyennes à plus de 10 nœuds pour cet Outremer 5X !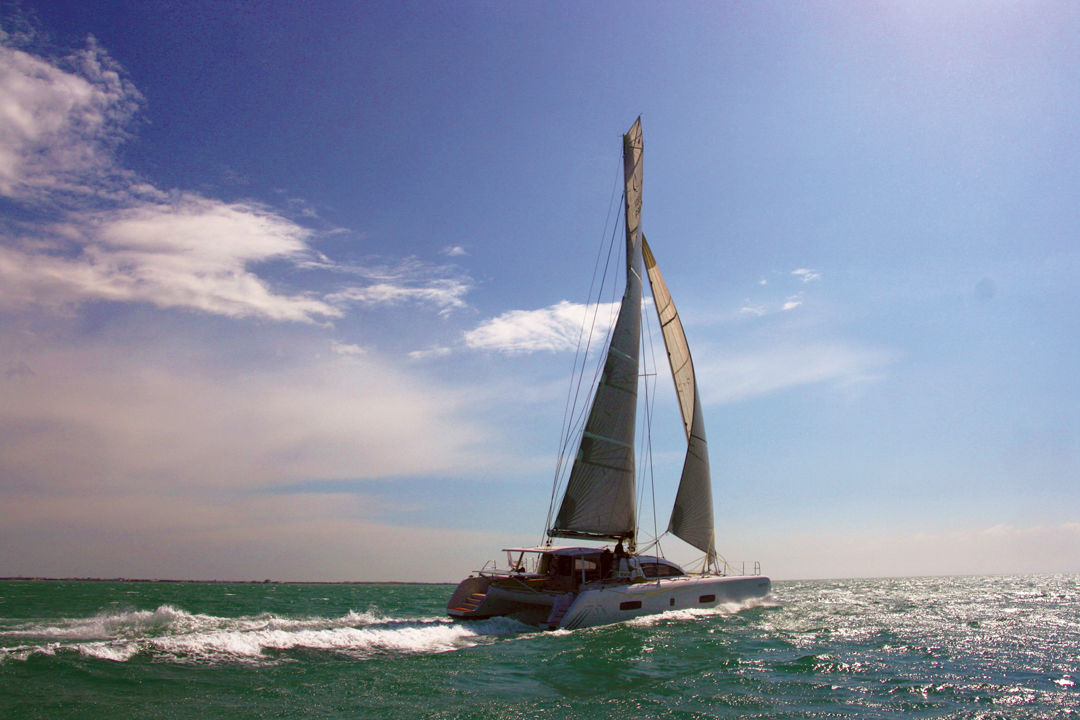 First step: tighten the mainsheet to stop the boom moving, but without excessive tension.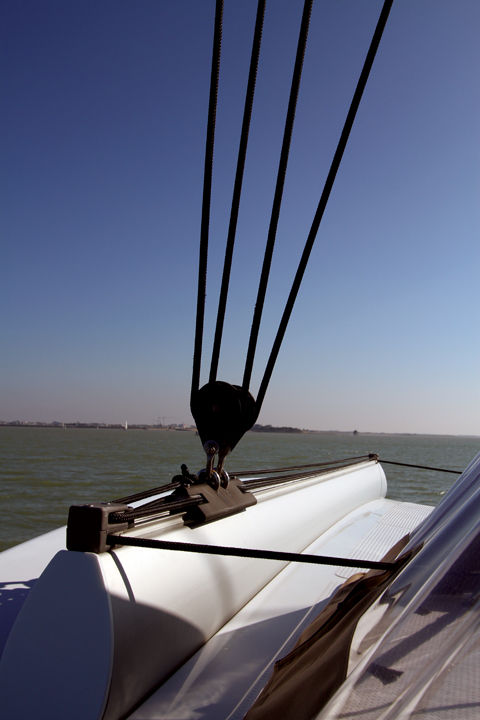 Centralize the mainsheet car so that the boom is accessible from the bimini, especially if the rigid part is narrow or the outboard areas do not have non-slip coating.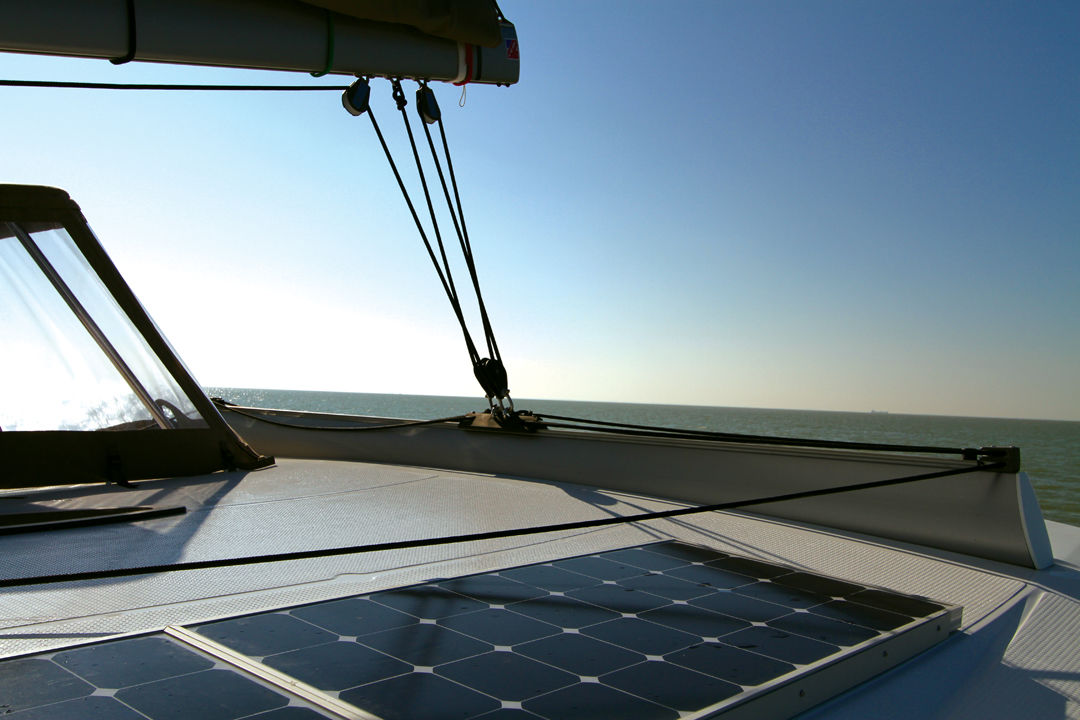 Open the lazy bag, not forgetting any possible Velcro straps at the end of the boom or other webbing near the mast. On the biggest multihulls and/or those with a flybridge, you might need to climb up onto the boom.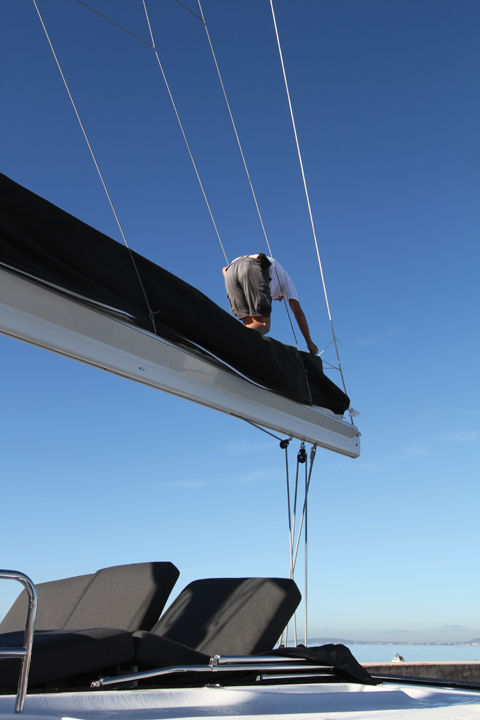 Check that the tension of the topping lift and lazy-jacks is correct - too tight and the sail profile will be wrong and the leech too open.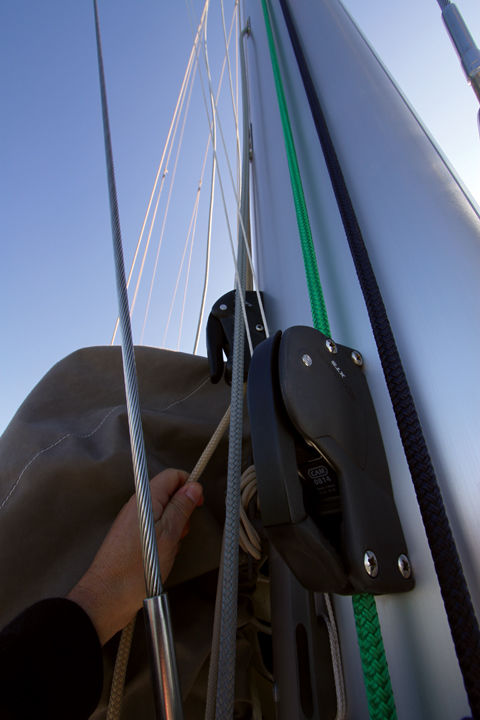 If not already done, attach the halyard to the headboard of the sail - shackle or bowline. If your sail is square-topped, place it on the first batten car.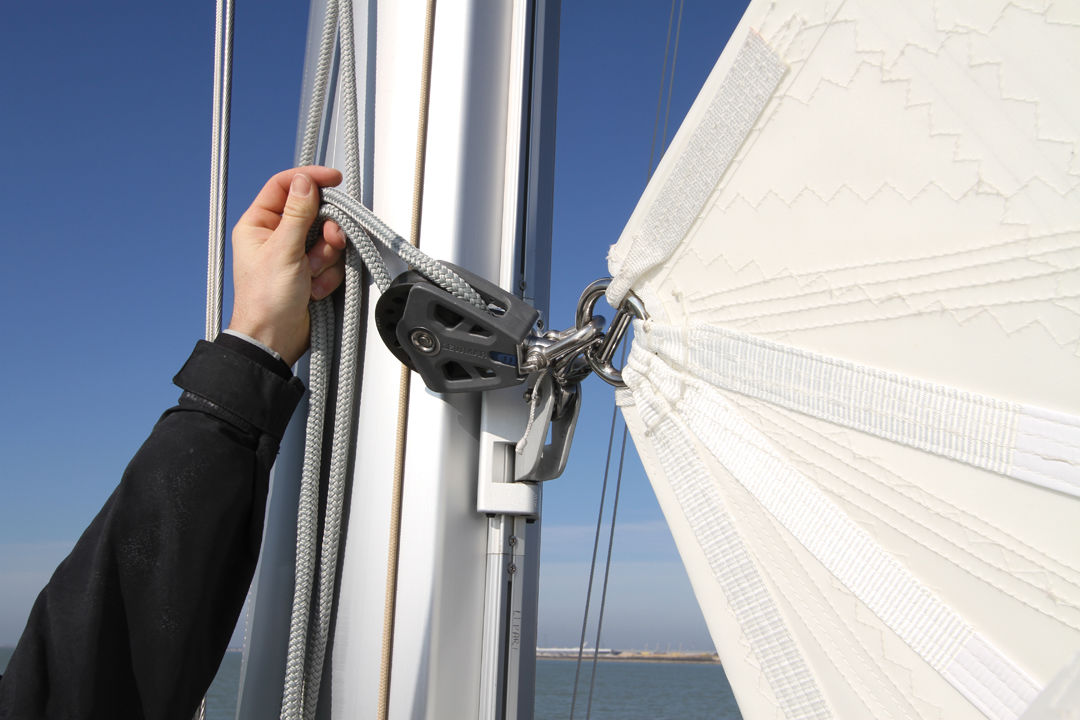 Ensure that the reefing lines are clear. If you are equipped with automatic reefing, the lengths are sometimes important. The same goes for the sheet, now ready to be eased.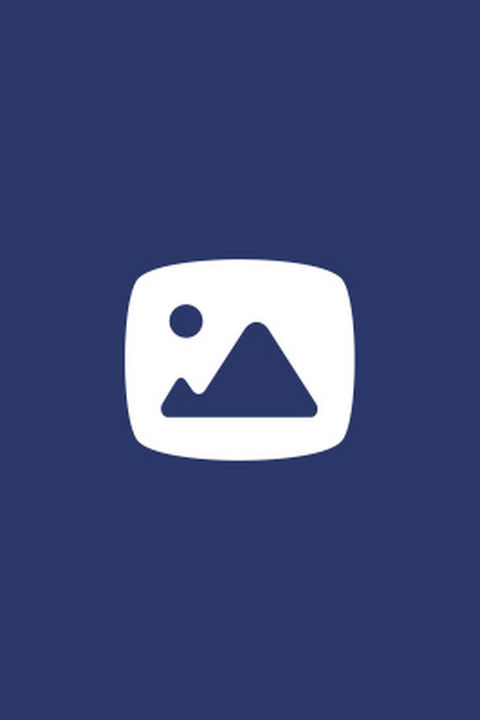 Place the main halyard around the winch. Depending on your boat, this may be installed at the foot of the mast or within reach of the helmsman.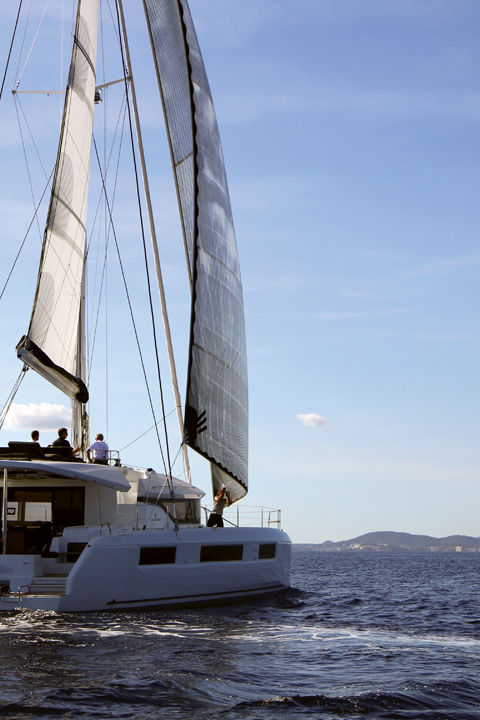 When hoisting the mainsail, point your multihull head to wind and make sure you have enough searoom ahead of you.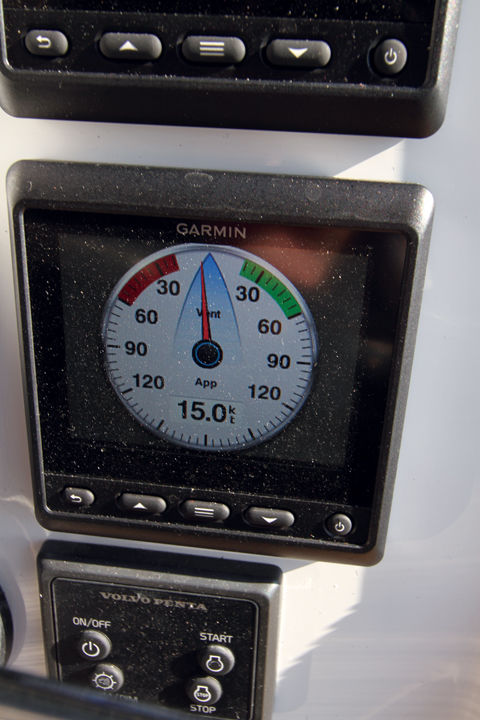 The apparent wind is logically stronger than the true wind. There is no question of letting yourself be involuntarily set off on one tack or the other, so give enough speed to the engines to keep up with the wind and for maneuvering.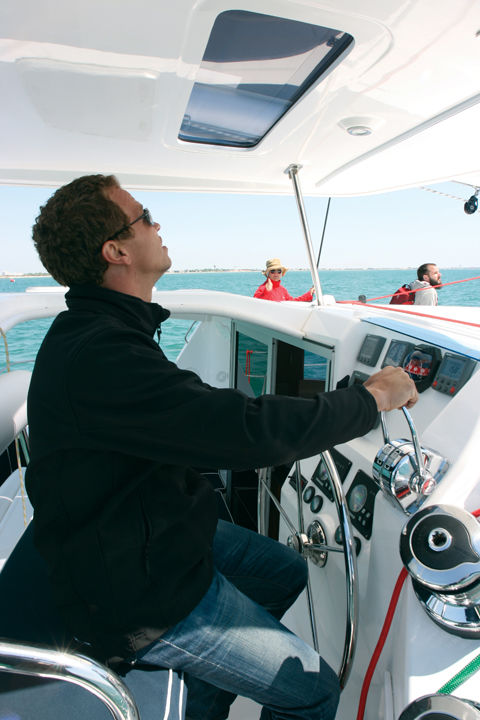 Hoist, initially by hand at the foot of the mast - if you are athletic enough. Don't forget to let the reefing ties fly, and center the sail well between the lazy jacks. The task is obviously easier with an electric winch!

Your mainsail is hoisted: coil the halyard using the winch to stow it or use rope bags.

Set your course and trim your mainsail - sheet, traveler and vang - to establish a laminar flow. Tell-tales on the leech are the best indicator for trimming. And there you go, switch off engines!
Subscribe
Subscribe to Multihulls World and get exclusive benefits.
Subscribe
What readers think
Post a comment