Technical
Catamaran basics : Purchasing your second-hand multihull carefully
Published on 01 june 2016 at 0h00
New or second-hand? A debate which often crops up in cockpits, on the pontoons and in the forums. If you have the means, and you really want to have a state-of-the-art boat which you can customize as you wish, don't hesitate, order direct from a builder... But if your budget is more limited, a second-hand boat will allow you to cruise in a bigger boat, with more cabins and more volume. In short, you will be able to cruise further and for longer. Tempting, no? Not to mention that at the end of a long-term cruising program of from one to three years, you will almost break even when you re-sell the boat, as the major depreciation occurs in the first ten years. However, you mustn't throw yourself at the first multihull you find, as you risk being disappointed. The purchase of a boat _ unless it is a very small one _ deserves a few precautions, before you get out the check book. Follow the ten key points with us before signing!
Choice of model
Sometimes opportunity makes a thief, it's well-known... The fact remains that the most popular multihulls - Lagoon, Fountaine Pajot, Leopard, Catana, Outremer, Privilge, etc. - are those which are easiest to re-sell. If in doubt, opt preferably for one of them.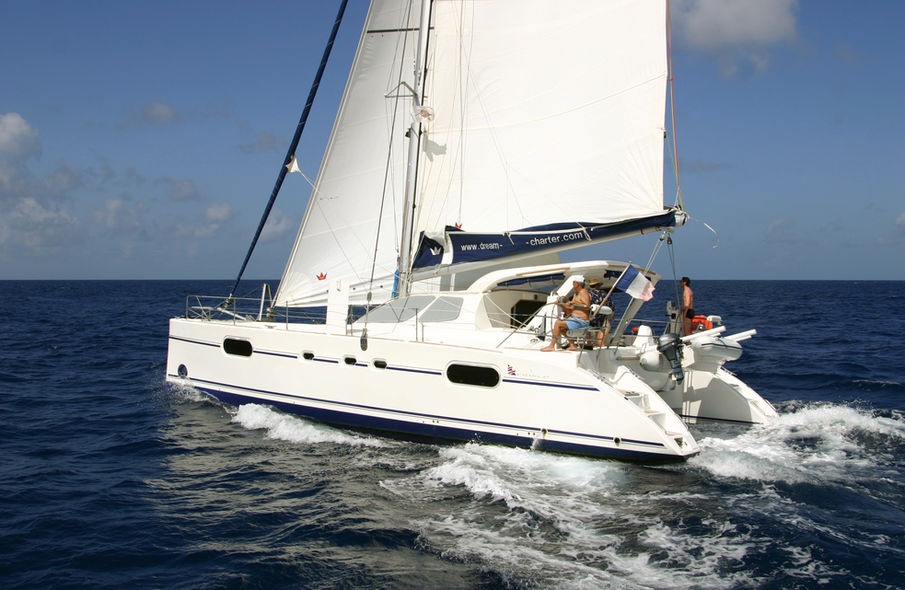 Age
We're not interested in the captain's age here, but that of the boat... Less than 10 years old, and there is not much to worry about, apart from changing the sails, if this has not already been done. A 20 year old catamaran, such as this Privilge, requires more ...
Become a member
Become a Multihulls World Community Member for free and get exclusive benefits
Become a member
What readers think
Tell us your opinion