Technical
Internet aboard: how do you stay connected?
Published on 01 december 2014 at 0h00
For our round the world program, we wanted a floating home, with water, electricity and...the internet. We wanted a permanent, fast and cheap connection, and we also wanted this connection to work in the remote anchorages which we prefer to expensive marinas.
For voice communication between ourselves, we use the VHF. Apart from the fixed VHF aboard, we have 2 waterproof portable VHFs (which are part of the watchkeeper's safety kit – a man overboard could guide the boat to them, even at night). We also have 4 walkie-talkies, which we bought in a department store for 30 euros a pair. Their price/size/weight ratio is much better than that of the VHFs, but their performance is not as good. They are very useful with the children, who have a tendency to clutter up the airwaves...
For local voice communications, we use the GSM telephone. To call Europe, depending on the person we are speaking to, the time, and where we are calling from, we use Skype, the GSM or the Iridium.
For the internet, we have chosen wi-fi and the GSM, and ruled out the SSB and the satellite connection from the start - the first for its archaic bandwidth, the second for its prohibitive cost. We invested in an Iridium for emergencies and ocean crossings. It allows us to receive weather files, e-mails in a degraded form, and make calls in case of an emergency on the high seas.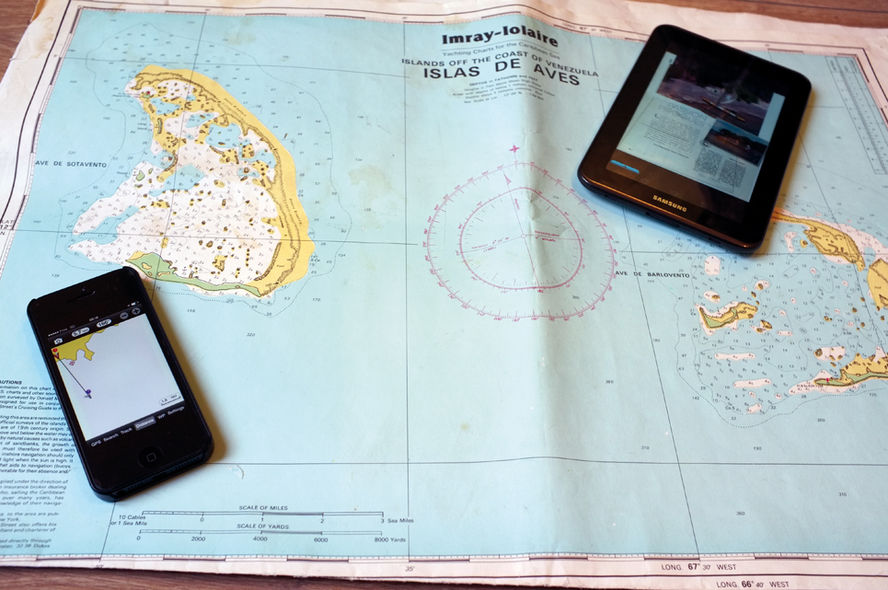 There are therefore two solutions for the internet ...
Become a member
Become a Multihulls World Community Member for free and get exclusive benefits
Become a member
What readers think
Tell us your opinion