Aficionados, pay attention! "Grand Tourisme", New Zealand-style, has arrived in France; after a year's research at Canet-en-Roussillon, a completely reworked "turissimo" has just been launched. Flashy cosmetics, a sporty silhouette and a streamlined rig mean that the BMS 33 Racing does not pass unnoticed!
Malcolm Tennant, multihull architect.
If the names After Burner, High Octane, Blade Runner or Crazy Horse mean nothing to you, go quickly to Malcolm Tennant's web site (and the associated links). Malcolm is the undisputed guru for those who like going fast on two hulls in the southern hemisphere. He has spread several hundred of his products over the whole of New Zealand, where these 'cult' boats are greatly admired. Numerous gatherings are organised spontaneously at the weekends, with the aim of celebrating a new liturgy where life seems to begin at twenty knots, between runs on one hull and barbecues.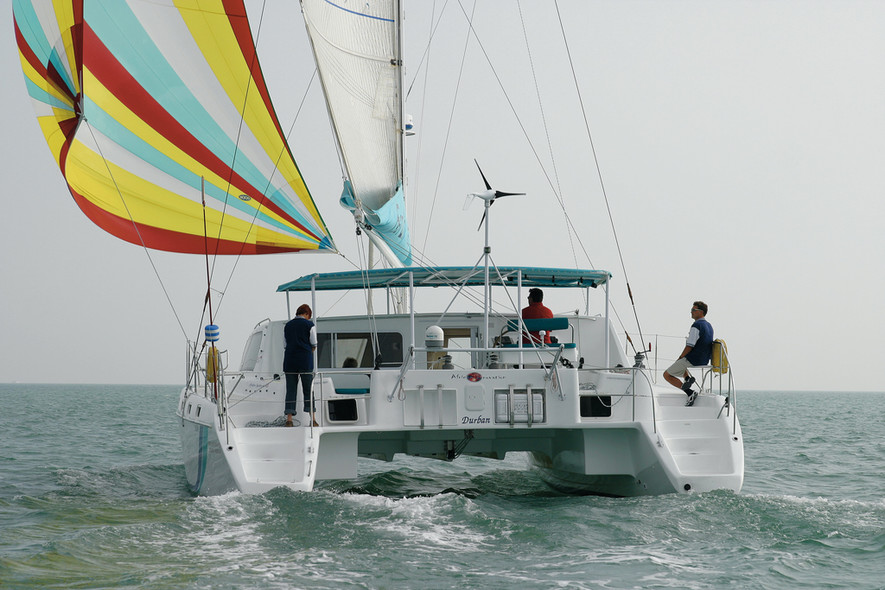 BMS
Pascal Cantieran and Denis Ranjard are the ex-deliveries and purchasing managers from Catana. Today, they are using their skills in a boat management business, but they missed the production side. The meeting with Bob Fisher (boss of Avenir Composite and high priest of infusion techniques) who had the moulds of the Turissimo, ended a series of consultations prior to the launch of the BMS 33. The specifications were as follows: - an open, transportable cruising catamaran with a strong pers...
To read in full,
Buy the boat test
Boat Test price$5.00Inc. tax
Purchase
What readers think
Post a comment
---