When a builder who is well known in the world of monohulls starts making multihulls, we immediately pay attention... But when this company is called Discovery Yachts, a test is urgently necessary!
The Lorient multihull boat show was a success, due to the combination of a long-awaited format, remarkable organisation for a first edition, and summer weather. The field was varied, representative of the diversity of expertise (production, custom, racing...) and different approaches (catamarans, trimarans, folding boats, ocean cruisers, day sailers, coastal camping boats, Golden Oldies...). Two English builders took advantage of the show to present their new boats (Dazcat and Discovery); they were delighted by their trip south; we took advantage of the opportunity to discover and test the Discovery 50'.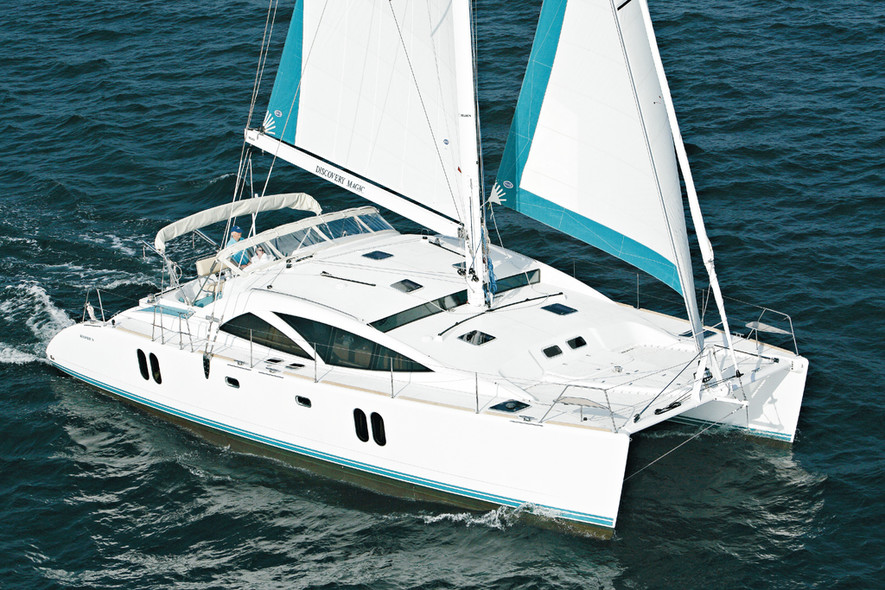 The British pioneers
The surprising relationship that the 21st century maintains with chronology makes us see any event more than 25 years ago as almost mediaeval, however let's not forget that Great Britain in general and England in particular reigned over the western rediscovery of the multihull, during the 60s and 70s. British architects and builders played a determining role in the advent of the cruising catamaran, with Pat Patterson's Heavenly Twins, Bill O'Brien's Oceanic 33' (Colin and Ro...
To read in full,
Buy the boat test
Boat Test price$5.00Inc. tax
Purchase
What readers think
Post a comment
---