With the 380, Lagoon reinvented the culture of space aboard medium-sized catamarans; this model was world champion in its category in production (600 boats), but its performance under sail lacked a little punch. The 400 has arrived in the middle of a crisis, and sent its two predecessors, the 380 and the 410, back to the drawing board! We spent three days aboard, to get to know it.
Clear positioning of the range
Lagoon's maturity and the support of the Bénéteau group have allowed production strategies and relevant choices of range to be adopted, despite economic difficulties. Covering the greater part of the comfortable catamaran market with 3 models (400-500-600) rationalises manufacture and stimulates marketing, whilst clarifying the message sent to potential purchasers.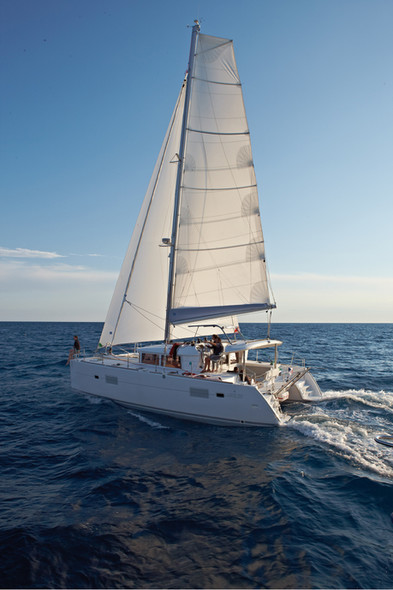 A delicate succession
Taking over from two boats (380 and 410) which have been leaders for 10 years is a challenge fraught with consequences. The means must be found to appeal in a very competitive segment, and fix an attractive tariff, capable of appealing to those who liked the two previous versions, with just one offer!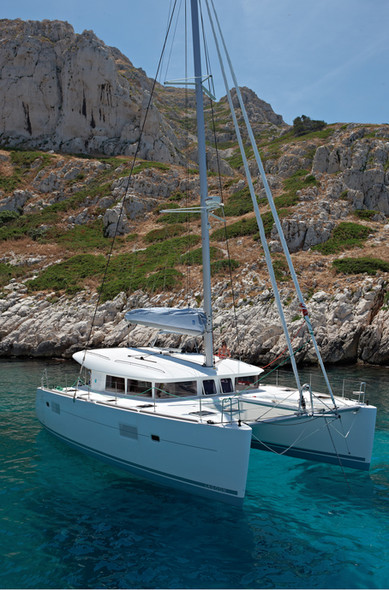 The search for balance
The 400's designers display noble ambitions: to progress with the strong points and reduce the inadequacies! Liveable volume, ergonomics and light form the major arguments for the 380-410; pushing ...
To read in full,
Buy the boat test
Boat Test price$5.00Inc. tax
Purchase
What readers think
Post a comment
---