As a company which is consistently listening to their customers, Lagoon is offering the SporTop evolution on their 52 and 450 catamarans. They are aimed at cruising families who would rather have a helm station closer to the boat's main central living area. We took the opportunity to jump aboard during a delivery to the Mediterranean of this new 2015 model. From La Rochelle to Arcachon, we were set for a 117 mile expedition!
Flybridge or semi-flybridge? Your choice according to your program
Visitors to the Cannes' International Festival of Yachting were able to see the world première of the new 52 S, and those who were at the La Rochelle boat show were the first to see the 450 S. These two new models incorporate the new SporTop helm station principal. This is a bigger development than you might think, because Lagoon have not been offering an alternative option to the flybridge since the 440 first appeared. But particularly because this new setup has demanded substantial technical and ergonomic modifications which influence the boat's behavior and use. The yard has also taken advantage of this new version to launch a partially re-styled interior for both the flybridge and SporTop versions.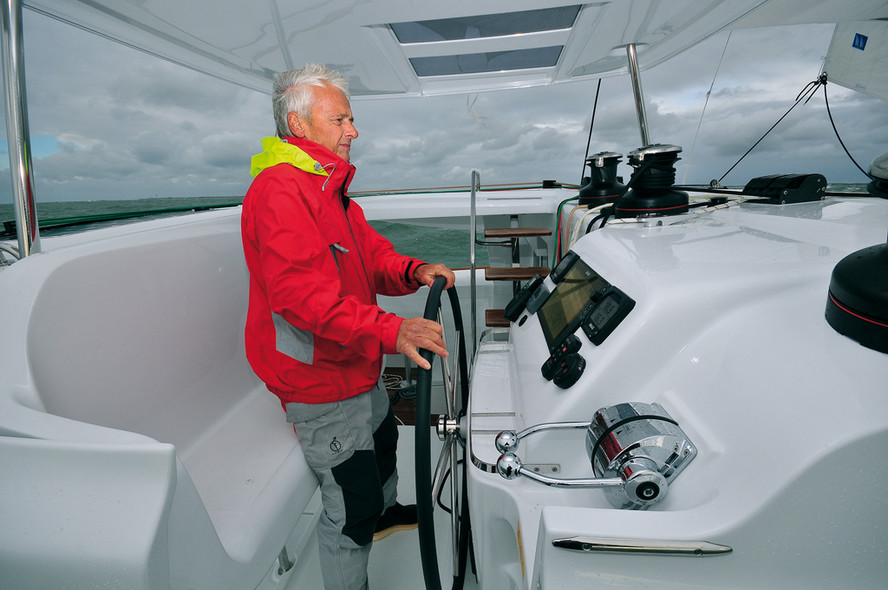 The SporTop: A traditional helm station revisited:
When in 2004 the 440 popularized the flybridge on medium-sized catamarans, it almost caused a revolution: its popularity with the public was established and encouraged Lagoon to...
To read in full,
Buy the boat test
Boat Test price$5.00Inc. tax
Purchase
What readers think
Post a comment
---