With the 500, Lagoon unveils a bit more of its range of third-generation multihulls, which started with the 440. These voluminous catamarans offer an incredible amount of space and well above average performance…
As the owner of a lively 28-foot trimaran, which performs well on all points of sailing, my first glimpse of the Lagoon 500 at the end of the pontoon impressed me; its immense 24m mast towers above all the others, including that of its famous big sister, the Lagoon 55. OK, I skippered a 60' monohull for 5 years, but the Lagoon's high freeboard is remarkable.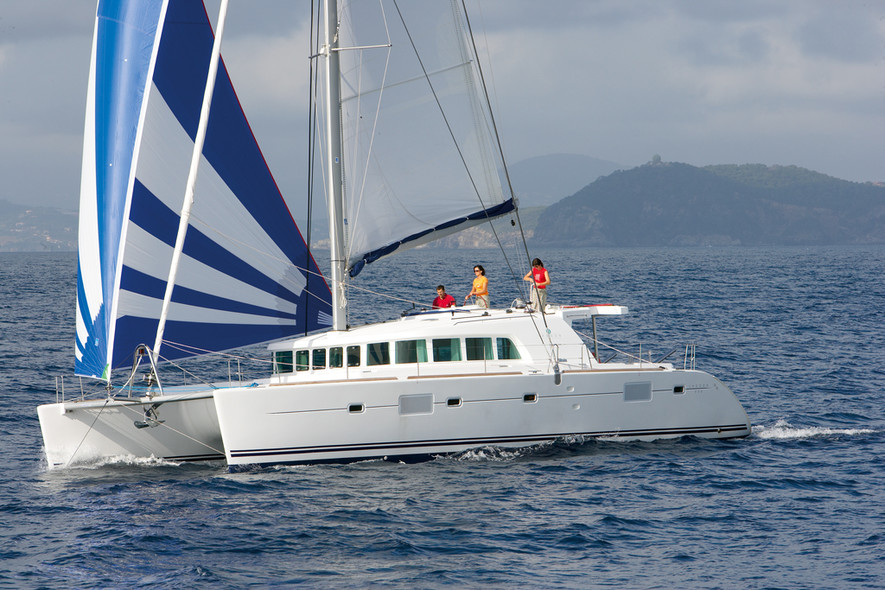 A big ship
To climb aboard, two steps have been arranged in the side of the hull, which allows access for any able-bodied person. The flared sugar scoops are too far from the pontoon to be used for this purpose. From the first step onto the deck, the tone is set; the Lagoon dominates all the other boats. A coaming a few centimetres high around the nacelle roof makes moving around the deck easy. However, the 'gangway' between the sterns is a bit narrow. A small cockpit at the mastfoot welcomes the crew for an aperitif - at anchor, after a good day's sailing or diving. The compressor, a generator, and the gas bottles are housed in a comfortably-sized locker hidden behind the seating. Two other, smaller lockers swallow up the fenders, ...
To read in full,
Buy the boat test
What readers think
Post a comment