The presentation of the Leopard 40' (MW #80) at the 2004 Grand Pavois was a first test, aiming to gather the reactions of the European clientele. That of the 39' at Cannes, Le Nautic in Paris, and the La Grande Motte multihull boat show is a matter of a more assertive winning strategy. We dedicated two days to the test of this catamaran, which has aroused the interest of the observers.
South Africa so close to the West Indies?
In 1991, John Robertson and Jerry Caine created a boatyard at Woodstock (!) in the suburbs of Cape Town. Their reputation, associated with the attractive cost of local labour, encouraged Moorings to establish, in 1995, a close relationship with the builder, and surf on the demand for charter catamarans, which was growing fast at the time. A full range (38', 42', 45', 62') was created progressively and exported to the charter company's bases in the Caribbean, then all over the world. Setting up in the American zone encouraged local development; the Leopards only make rare excursions to Europe.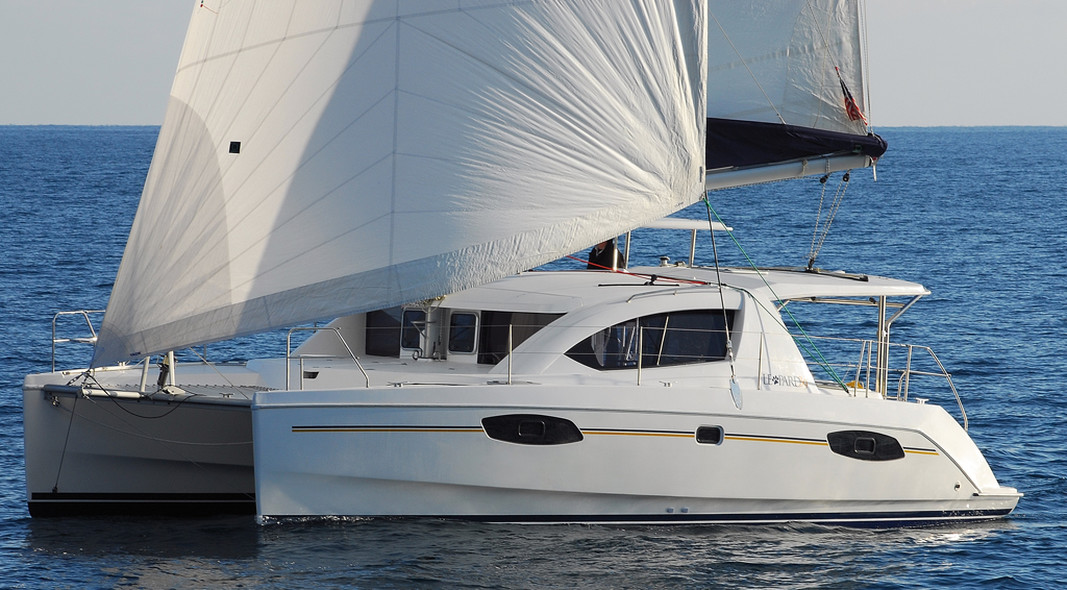 From the multihull to the business plan
The arrival of Lex Raas (a defector from the Beneteau group) as operational director accelerated this development; the world's n°1 charter company pulled the 3rd multihull builder along in its wake! The experience of intensive use, the knowledge of customers' expectations, and the availability of a competitive production tool logically pushed Moorings into renewing its range and diversifying its commercia...
To read in full,
Buy the boat test
Boat Test price$5.00Inc. tax
Purchase
What readers think
Post a comment
---