A luxury 40 footer for cruising
40 years and 40 different catamaran models! These two numbers neatly sum up the great adventure of the La Rochelle boatyard set up by sailing enthusiasts who went into business! Here we test the Lucia, the milestone 40 footer representing this vintage.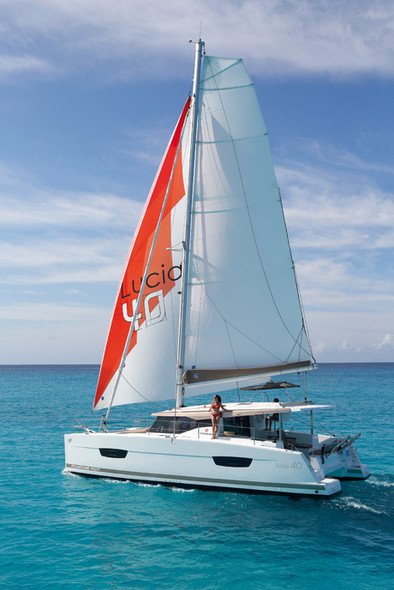 The La Rochelle story
During the 1970s, the development of cruising boats was in full swing, but it was a handful of champions from dinghy racing, and preparations for the Olympics, who made their mark on the future of the French multihull. Fountaine Pajot was founded in 1976 by Jean-François Fountaine (selected for the Olympics in the 470 class and Half-tonner world champion) and Yves Pajot (silver medalist at the 1972 Olympics). They were joined by Daniel Givon, R_mi Tristan and Pierre Fountaine. They started building 20s, 470s and 505s at Aigrefeuilles in 1978. There followed by the building of the trimaran Royale (One of the first foilers!) to Le Graal plans for Philippe Facque and Lo´c Caradec, then the revolution of Charente Maritime I and II and the subsequent wins (Lorient - Bermuda - Lorient in '83 and...
To read in full,
Buy the boat test
Boat Test price$5.00Inc. tax
Purchase
What readers think
Post a comment
---