Setting about building a prototype multihull is something which Diversion's exacting owner undertook knowingly, having already tried many of the catamarans on the market. But was it worth it? To try and answer this question, we're inviting you on board an "haute couture" model for an exclusive first test.
Requirements for a one-off model
For some fans, cohabiting with a boat is something they could only do if that boat was unique and if they had personally entrusted the build to a renowned yard in which they had the utmost confidence to undertake the work. In the decision-making process, this step is primordial, as it is the driving force of the project. They are the ones who will choose the naval architect and the builder, fundamental decisions which influence the spirit of the project as well as the facts and figures of the vessel. In short, its DNA!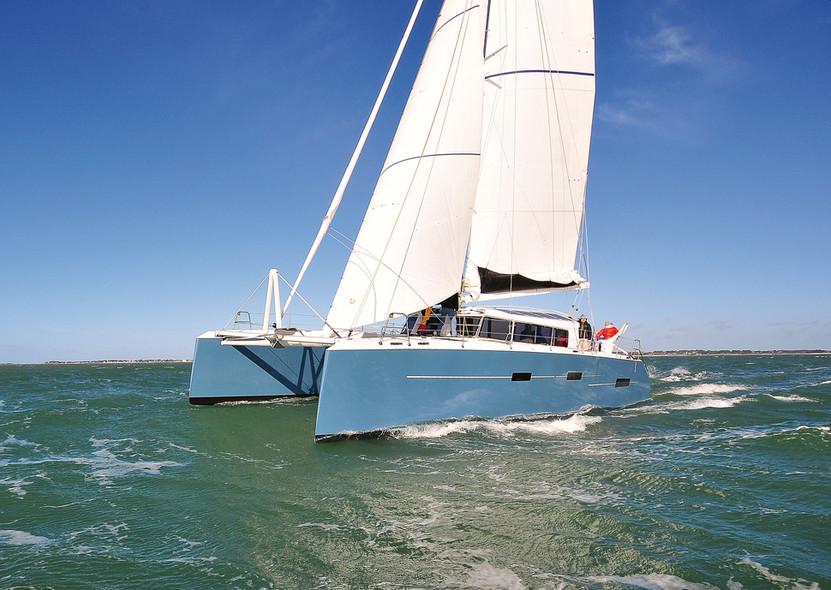 A shipyard in Brittany
A sophisticated multihull is like a top-quality chain which requires every link to be perfect. The result at sea is a question of balance and harmony of all the components: a subtle algorithm which has little to do with the size, a bit to do with the budget, but is mostly all about the quality of the materials and the way they interact. Charlie Capelle in his St Philibert yard at La Trinité sur Mer in Brittany, France, is one of those magicians who is able to keep a hand on the formula without...
To read in full,
Buy the boat test
Boat Test price$5.00Inc. tax
Purchase
What readers think
Post a comment
---