The fall boat shows are drawing to a close. Knowing that the new Lerouge design built in Latvia by O'Yacht would be on show at the Festival de Plaisance in Cannes, we went to southen Brittany in early August to have an exclusive look and share our first impressions with you.
Building in the Baltic
After long dark days (from 1940 until the break-up of the Soviet Union), the Baltic States gained independence in 1991. Latvia joined the European Union in 2004. Close to southern Finland and Sweden, neighboring Poland, Germany and Denmark, the coastline of this small state of 2 million citizens puts it legitimately in the world of boat-building. Although multihulls have only recently been introduced in the Baltic, the history of this enclosed sea, which has both a rich past and capability, means it is able to quickly adapt and take pride in some impressive know-how (Dragonfly, Swan, Baltic Yachts, Marström…)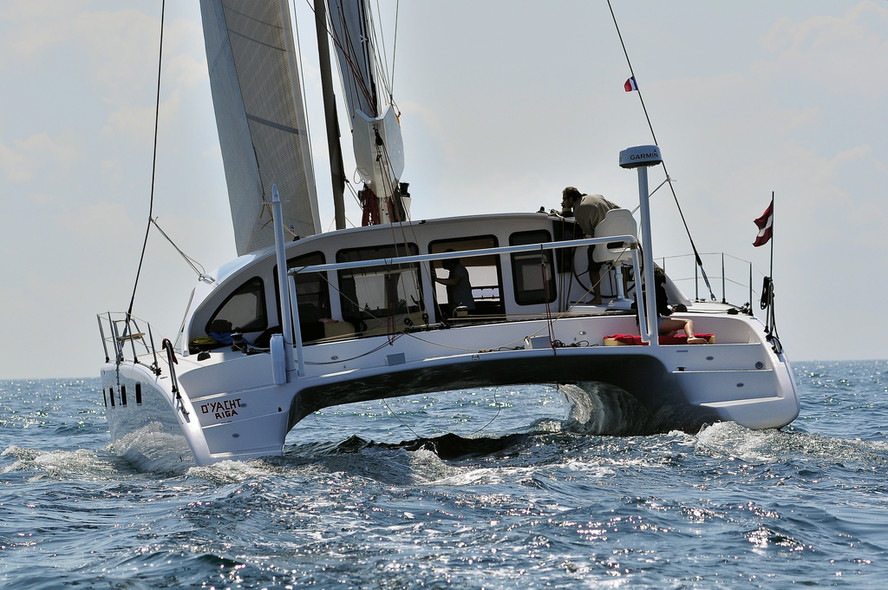 O'Yacht: the Newcomer
Dan Levy, head of this small company is a defector from the IT and real estate industries. This quick-thinker gets straight down to business, and easily summarizes the complex information surrounding the operation. An avid sailor, he shamelessly admits to being a recent catamaran convert, but he is learning quickly and kno...
To read in full,
Buy the boat test
Boat Test price$5.00Inc. tax
Purchase
What readers think
Post a comment